A brief of this bankruptcy
On May 7, in the midst of the coronavirus pandemic, the luxury retailer behind brands like Neiman Marcus, Bergdorf Goodman, Mytheresa, Horchow and Last Call, Neiman Marcus Group filed for bankruptcy.
This act invoked Chapter 11 of the U.S. Bankruptcy Code, which means that the company will undergo reorganization of affairs, debts and assets and formulate a plan to overcome its financial issues, without necessarily closing stores. As a result, all enforcement actions from creditors against Neiman Marcus Group will be halted during this period, ensuring that the company will not be evicted from its locations or risk losing merchandise and goods.
Expecting $675 million of debtor-in-possession financing and $750 million of exit financing from the same creditors, Neiman Marcus has a complicated, time- and resource-consuming process ahead, during which period under-performing stores and divisions may be reduced or terminated in an effort to restructure business.
Having already announced in March to cut down the majority of its 22 last call clearance outlets, the company will also close two of its distribution centers, as well as let go about 500 workers and 250 associates in non-selling positions.
According to official statements, the group is not entering liquidation, something that would be extremely difficult during a pandemic, as it plans to recover in fall this year. Considering the large amount of the investments necessary to solve the problems, creditors will become the majority owners of the group.
This is simply a process that allows our company to alleviate debt, access additional capital to run the business during these challenging times, and emerge a stronger company with the ability to better serve you and continue our transformation over the long term.

Geoffroy van Raemdonck, CEO of Neiman Marcus Group.
Another point that specialists have been talking about is the intention of Hudson's Bay to acquire Neiman Marcus Group, and combine it with Saks Fifth Avenue, in order to create a powerful retail giant in the industry, during this change of ownership.
Facing digitally-savvy competitors, retailers filing for bankruptcy is not something new,
In the past years, companies like Toys"R"Us, Claire's and Barneys New York have also made headlines for bankruptcy and blamed digital giants such as Amazon for their failures.
Still, as Pete Stevens from CBC News reported, it might be debt that actually affected these companies rather than competition. According to him, it all started with a leveraged buyout, where companies are taken private for large sums of money.
As a result, for companies like Toys"R"Us and Neiman Marcus, a LBO debt may be as high as $5 billion with annual interest rates worth hundreds of millions of dollars, forcing companies to start focusing more on financial structures and stability levels rather than on actual operations.
It is in these moments that brands are being left behind by their digitally-savvy and customer-oriented competitors, such as Amazon and Farfetch.
For those who fail to digitalize, COVID-19 has worsened the situation
Neiman Marcus isn't the first chain to file for bankruptcy protection during the lockdown. Fact is, J Crew and True Religion did so before Neiman Marcus. Moreover, JCPenney's future looks uncertain too, as the company is facing financial difficulties.
67 stores of Neiman Marcus have been closed nationwide since March, complied with the guidelines set by the Centers for Disease Control and Prevention in response to the COVID-19 pandemic. In such a context, it is believed that the company's inability to adjust to the digital age and the new luxury landscape has led to its failure, considering that physical business is very much limited due to the pandemic.
In a recent statement, CEO Geoffroy van Raemdonck confirmed that, while Neiman Marcus had been making "solid progress" in adapting to the rise of e-commerce, influences of the coronavirus have placed "inexorable pressure" on the business.
With all its brick-and-mortar stores closed, retail brands such as Neiman Marcus have had limited revenues coming in, while the debts and indirect costs were still increasing.
Future of retail: digital and physical worlds connected
In an attempt to simplify things, people have the tendency of associating Neiman Marcus bankruptcy with the death of physical stores, a hypothesis with which we Hapticmedia do not agree.
Even in the era of digitalization, brick-and-mortar stores are still extremely important, as consumers confess that they need the "touch and feel" to be part of the experience.
With a great understanding of consumer behaviors, digital giants such as Alibaba and Amazon have been investing in traditional retail venues, which enable audiences to interact with products. Following this strategy, Fabletics, an active wear brand by the actress Kate Hudson, which originated online has expanded throughout the streets of the USA.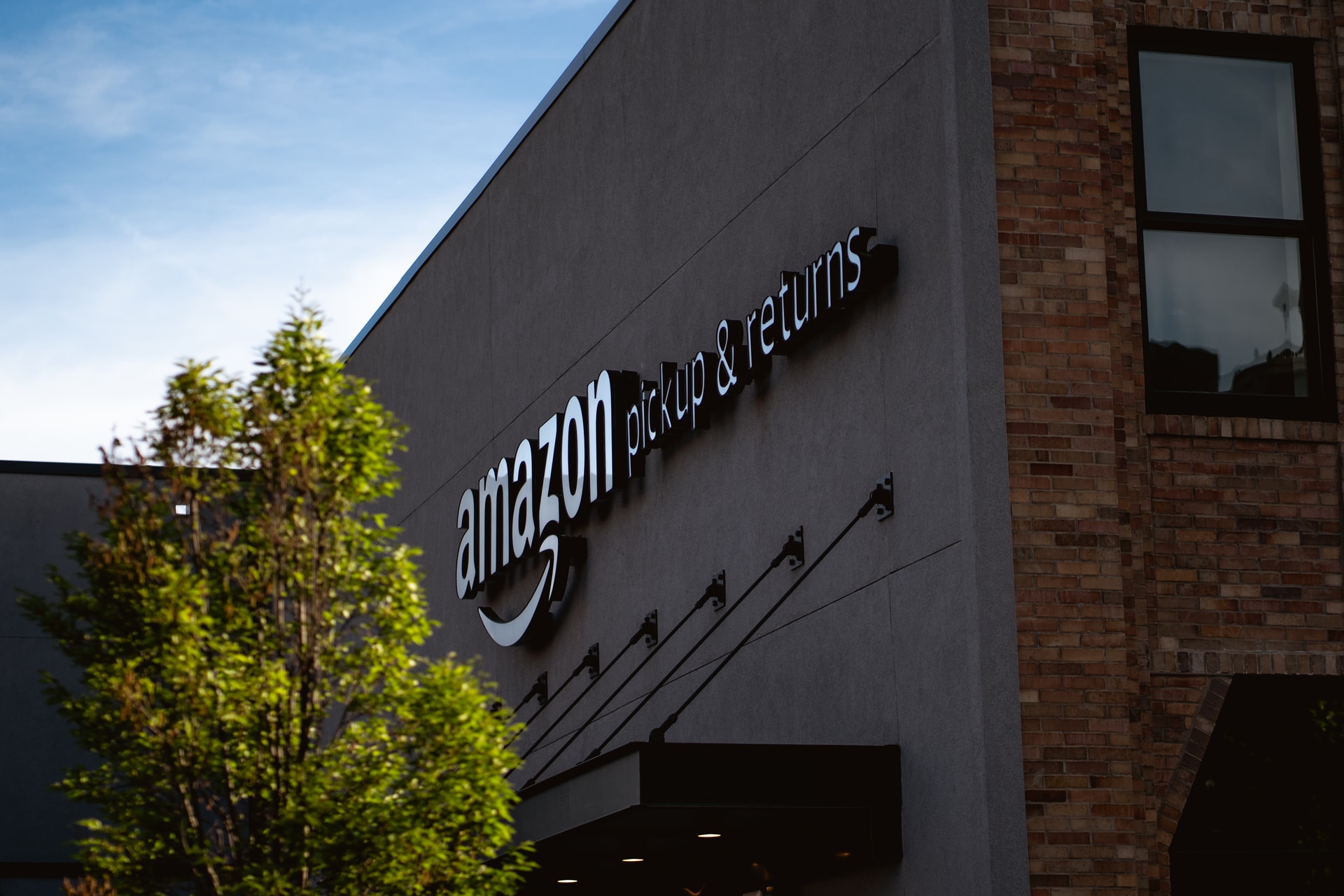 Drew Green, CEO of the world's largest made-to-measure suit maker INDOCHINO, points out that, regarding customer acquisition online-only businesses face higher costs than those with physical locations, which are able to attract walk-ins or even become destination points for tourists.
Moreover, he agrees that consumers who access both online and offline channels drive more sales. "In a market where we have a showroom, our online sales grow twice as fast as in a market where we don't," he declared in an interview with CBC News Canada.
Indeed, brick-and-mortar stores, says retail expert Doug Stephens, should not only be assessed based solely on their sales, but also their media value, since physical environments expose consumers to messages in a more controllable way.
As mentioned in another piece we published, physical locations are extremely valuable in omnichannel strategies, which are meant to cover each step of the customer journey and use to drive meaningful and memorable experiences that convert.
A lesson from the Neiman Marcus bankruptcy: digitalization
Digital and physical channels need to function cooperatively as well as independently
As research shows, omnichannel consumers generate higher ROI, and those who buy luxury goods in both brick-and-mortar and e-shops spend up to 4 times more. In order for this to happen, each channel needs to function cooperatively, at the best parameters.
In spite of efforts to invest in technology for a better experience, big retail brands like Neiman Marcus have been struggling to adopt digitalization. In 2017, the company was facing difficulties in implementing a cross-channel merchandising system, which led to a significant loss worth $55 - $65 million.
Another important aspect that marketers should take into account is that, each marketing channel should be considered a business division of its own and be able to function independently, even though in today's landscape they are very much intertwined. By ensuring that each division is healthy and profitable on its own, brands are no longer putting eggs in one basket. This way, when one collapses, the ship could still use other channels to stay afloat.
Focus on DTC platforms and digital technologies to offer personalized experiences
Online luxury sales is becoming increasingly popular in the past years, as baskets have grown both in values and in numbers, contributing to 39% of overall luxury sales growth.
It is difficult to talk about eCommerce without China, which has been taking a leading role in the retail transformation. With online consumption consistently increasing and 64% of e-commerce adoption among Chinese consumers, the Chinese e-shopping retail market has 650 million users and was assessed at $1.5 trillion in 2019, making it larger than the next 10 markets combined.
Direct-to-consumer platforms have proven very efficient for both brands and consumers. While for years, heritage houses have underestimated the potential of e-commerce, success stories from digital-only high end brands, such as Reformation and G.I.A., have told us otherwise. That's why nowadays, even the biggest names have to invest in DTC platforms.
Benefits of DTC include: Gaining information on consumer behaviors and shopping patterns; conveying marketing messages to consumers in a more controllable and desirably way; reducing costs on physical stores, 3rd party commissions and stocking; reaching audiences worldwide; creating cross-selling and upselling opportunities; offering a high level of personalization.
Consumers need a personalized shopping experience, as well as customized products tailored to their unique tastes. Brands like Guerlain have doubled their conversions by offering beauty fans the opportunity to create their own lipstick on DTC channels. The 3D configurator designed by Hapticmedia enables make-up fans to actually see how the product would look before ordering it.
Source: Guerlain 3d lipstick configurator in cooperation with Hapticmedia
Digitalization in research, marketing, sales, customer services and other domains
In today's ever changing environment, the value of an ecosystem is highlighted, within which each element is tightly connected and new enterprise processes are successfully carried out, thus increasing the efficiency of the whole ecosystem through synergy.
In the domain of marketing, this means that professionals need to master the marketing mix, the channels and tactics employed. Delivering results doesn't only refer to implementing the must-have channels like social media, e-shop, physical stores, apps and so on but keeping them running successfully.
Following what brands are doing in different markets like China, the leading power of digital approaches including mobile shopping, live streaming and social media marketing, digitalization enables professionals to obtain quick wins and build insights into the industry.
Another important aspect is to adopt big data and gather intelligence from consumers in order to understand and anticipate shopping behaviors. This enables companies to be ahead of the game, creating products and services that respond to customers' needs, testing and updating in real time.
Digitalization has added dynamism to luxury marketing. Nowadays brands may adjust in record time to consumer preferences and demands. This offers both great opportunities and responsibilities, as customers expect brands to understand them and to provide a connected, smooth and efficient shopping journey.
The new shopping experience: less direct contact and more digital tools and technologies
Scientists say we should learn to live with COVID-19 over the next few months or years, let alone new crisis. This means that direct human interactions will be limited and companies have to deploy digital tools to communicate and engage with customers.
Advanced technologies like chatbots, Artificial Intelligence and big data are becoming extremely popular now, not only at handling inquiries and complaints, but also offering products recommendations and proactive suggestions.
Still, we can do more. Virtual fitting rooms, 3D product configuration, try-on technology, live streaming, immersive reality, mass customization, such technologies are now bringing new opportunities to e-commerce, making it possible for consumers to find products that best suit their tastes and demands.
Business should have a crisis management strategy put in place
For years, scientists as well as powerful business leaders such as Bill Gates, have warned us that we should be ready for a next disease outbreak after Ebola. COVID-19 took the world by surprise and no one was prepared for it anyway.
Nobody expected a scenario in real life, where we have to be locked inside our own houses, with stores, restaurants and theaters closed, flights cancelled and national borders shut down completely. Well, this did take place and now that we have a precedent, we know it may happen again.
This is why we get to understand that companies need to update their crisis management strategy and take it seriously to avoid huge losses in the future.
A good piece of advice is to develop a self owned system, or at least multiple channels, including apps, websites, stores, social media, making sure that each of them can function independently and that you never rely solely on one of them.
All in all, digitalization in the new landscape
COVID-19 acts like a catalyst for many retail brands, which forces companies to roll out new features and functions. Fact is, in today's ever shifting environment, digitalization is not a solution to crisis, but a path of its own.
References
https://www.nytimes.com/2020/05/07/business/neiman-marcus-bankruptcy.html
https://wwd.com/fashion-news/fashion-scoops/neiman-marcus-bankruptcy-what-to-know-1203565951/
https://www.cbc.ca/news/business/retail-feature-1.4577670
https://www.ft.com/content/d9c4915d-f2f7-4764-a704-bba95747bd5e
https://www.reuters.com/article/us-neimanmarcus-bankruptcy/luxury-retailer-neiman-marcus-files-for-bankruptcy-amid-covid-19-pandemic-idUSKBN22J2AJ
https://www.prnewswire.com/news-releases/neiman-marcus-opens-a-multi-level-retail-experience-at-hudson-yards-in-new-york-city-300810995.html
https://www.businessinsider.com/e-commerce-was-a-lone-bright-spot-for-neiman-marcus-in-a-dismal-quarter-2017-6
https://www.businessoffashion.com/articles/opinion/measuring-the-store-of-the-future
China digital consumer trends 2019
https://wearesocial.com/digital-2020
https://cpp-luxury.com/omnichannel-shoppers-four-times-more-valuable-for-luxury-branded-goods/
Contact us
Contact Hapticmedia now to see our successful user cases and the visible improvement we have brought to our clients. You will be amazed.