Omnichannel Marketing 101: Why it? Why today?
By Yahong Zhang |
What is omnichannel marketing?
Source: Lowe location based computing app
The concept: integration and synergy
The marketing world defines omnichannel as "a cross-channel approach to sales that seeks to provide customers with a seamless shopping experience, whether they're shopping online from a desktop or mobile device, by telephone, or in a brick-and-mortar store".
In comparison with multichannel, where each medium is treated as an independent silo with its own strategy, omnichannel starts from an umbrella strategy that integrates all channels, platforms, media, resources and tools to gain synergy and co-create a full customer experience that drives conversions.
Omnichannel revolves around consumers and their customer journey across different platforms and devices. The aim is to align the objectives, messages, tools and approaches to ensure that each channel complements one another as a part of the same red thread and therefore brings out the best of the overall strategy.
What are the popular marketing channels available now?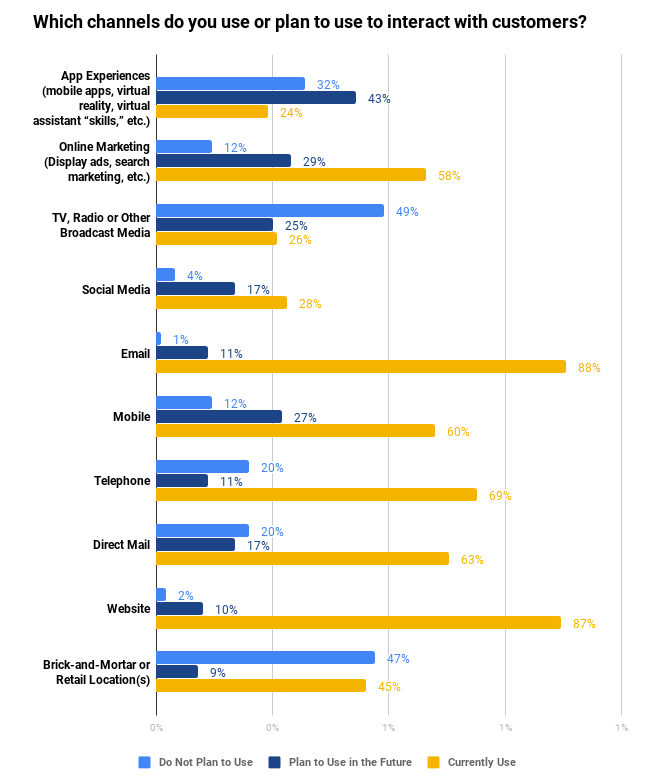 Source: Targetmarketing
In-store marketing and e-commerce enabled on all screens available work together to offer both the "touch and feel" in physical stores and convenience brought about by digitalization. A few great applications to integrate such two channels are location-based computing and advanced e-commerce technologies such as Augmented Reality.
Apps bring added values by providing access for clients in a desired way at the touch of their fingertips. Social media join the force to share aspirational and inspirational content, drive repetitive purchases and determine customers to generate their own brand-related posts in form of photos, videos, hash tags, reviews and recommendations.
Such promotional methods as advertisement, inbound marketing and search engine optimization, traditional newsletters and email marketing, representatives and partnerships, SMS, phone calls and push notifications are all supposed to contribute to the brand values and assets.
Why is it time now for professionals to really think about omnichannel marketing?
The rise of digitalization and second screening
In a context where information is coming from everywhere, second screening has become the norm for an increasing number of populations; therefore brands are expected to present themselves in a coordinated manner in different places at the same time.
In 2019, 65% of Americans have reported that they use phones or tablets while watching TV. Even more, 45% of respondents confirmed that their most popular second screening activity is shopping online.
Understanding the media mix used by target audiences, omnichannel marketing specialists do more than just delivering information on different platforms, but an integrated experience that aligns their tone-of-voice, messages, visions and objectives across all channels and devices.
Data collection and analysis are improving efficiency dramatically
Omnichannel marketing fosters better data collection and analysis, as business can obtain and corroborate information from different touch points both online and offline. This enables brands to understand and anticipate consumer behaviors.
According to the Global Commerce Review, retailers that implement an omni-channel marketing strategy in an integrated database can apply 4 times as much consumer information to optimize efforts and results.
There is no point to mention again the importance of data collection and analysis, which is the foundation of multiple core technologies adopted now by major brands to improve efficiency and deliver a better customer experience, such as AI powered chatbots, location based computing, 3d configuration and mass customization.
Precise segmentation and targeting help to bring out the best in customers
This is why, although omnichannel customers represent only 7% of all clientele, they generate 27% of all sales, positioning this segment as a perfect audience with the highest lifetime values.
Fact is, effective omnichannel marketing drives good experiences and positive customer perceptions, which helps brands gain visibility and loyalty. The more consistency consumers receive, the more likely they are to purchase and recommend the brand.
For luxury marketers, a proven first move is try to integrate online and offline business
Source: Guerlain 3D parfum configurator in cooperation with Hapticmedia
A huge blind spot still exists
When it comes to luxury marketing, though, specialists often underestimated the impacts that e-commerce could have on their brands, as they assumed that consumers were extremely keen on seeing and feeling each exclusive luxury item.
Both channels needed to make a better decision
Fact is, consumers nowadays are taking advantages of both channels for luxury purchases. As the 2019 Deloitte Holiday Shopping report shows, over two-thirds of holiday shoppers suggested they would research online and purchase at least some of the gifts in-store.
Bigger online basket sizes than offline
Online luxury sales grew by 24% in 2018 and it was due to the increases in both the number of shoppers and the average basket size. For the first time in 2018, online basket sizes were bigger than those offline, as more shoppers purchased higher priced goods via their computers and mobile devices.
Omni channel marketing generates higher ROIs
Moreover, omni channel marketing generates higher ROIs than individual platforms. According to Forrester, omnichannel is extremely valuable for luxury brands, as US and European consumers who buy luxury goods in both brick-and-mortar and e-shops spend up to 4 times more than those who only rely on offline or online.
The 4 core elements of successful omni-channel marketing
Concept
A seamless experience created across different devices and touch points is supposed to start from an umbrella concept that lays out the content and approaches to convey a desired brand message.
To be more detailed, this is when business decides what are the brand values and attributes, how they relate to customers, the tone of voice, what kind of user experiences they expect to deliver and what is the customer perception for which the brand striving. All these factors need to be taken into account throughout the development and deployment of tactics.
Channel mix
Choosing the right channel mix is very important to achieve synergy. This include identifying the channels, user preferences and behavior patterns, budget for each channel and main KPIs.
For retail brands, for example, offline experiences, social media and direct-to-consumer platforms have proven extremely effective. In 2019 Instagram revealed that 130 million users click product tags each month, while Google shows that 68% of shoppers purchased movies, books and video games both online and offline.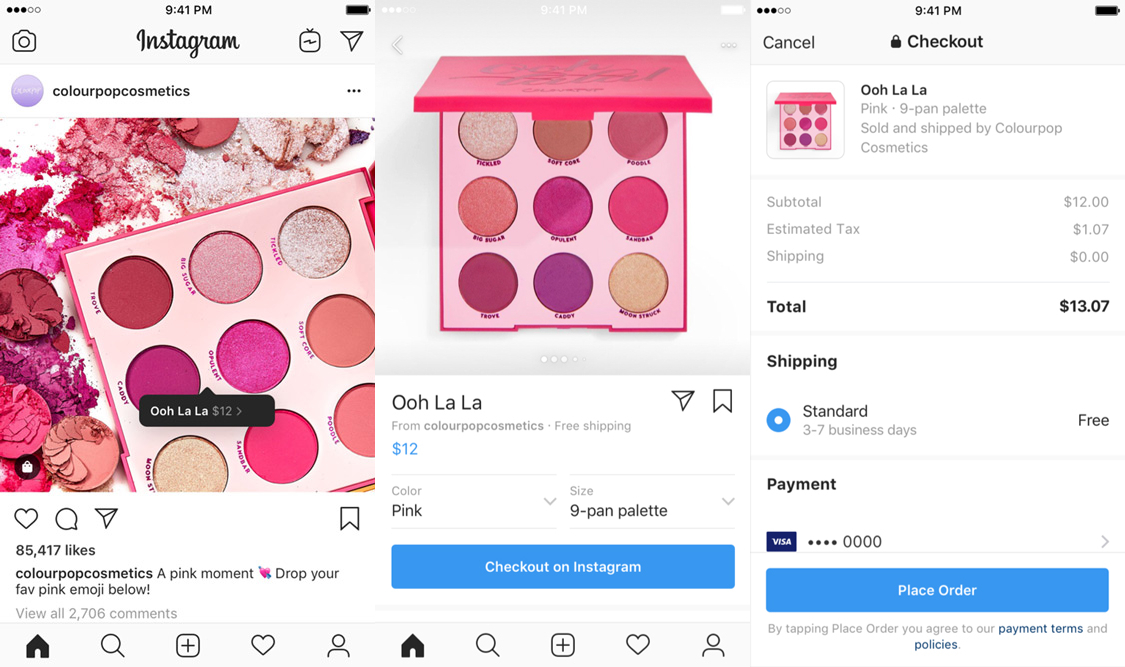 Source: Instagram
Process
Omnichannel marketing starts with analyzing the company and consumers which in the end contributes to a dedicated strategy. This is later detailed across all channels to ensure that whenever consumers interact with the brand, they enjoy one experience centered around the same values, using the same visuals, messages and tone-of-voice. Of course, careful and consistent implementation is needed and the strategy should always be assessed and improved as things take place and more consumer data are available.
As seen below, top 3 challenges for an omnimarketing strategy are lack of budget, lack of personnel with skills and know-how to enact omnichannel strategies and accessing data across channels. This clearly highlights the importance of pre-defined and supported planning and process management throughout the decision making and implementation of a successful omnichannel marketing strategy.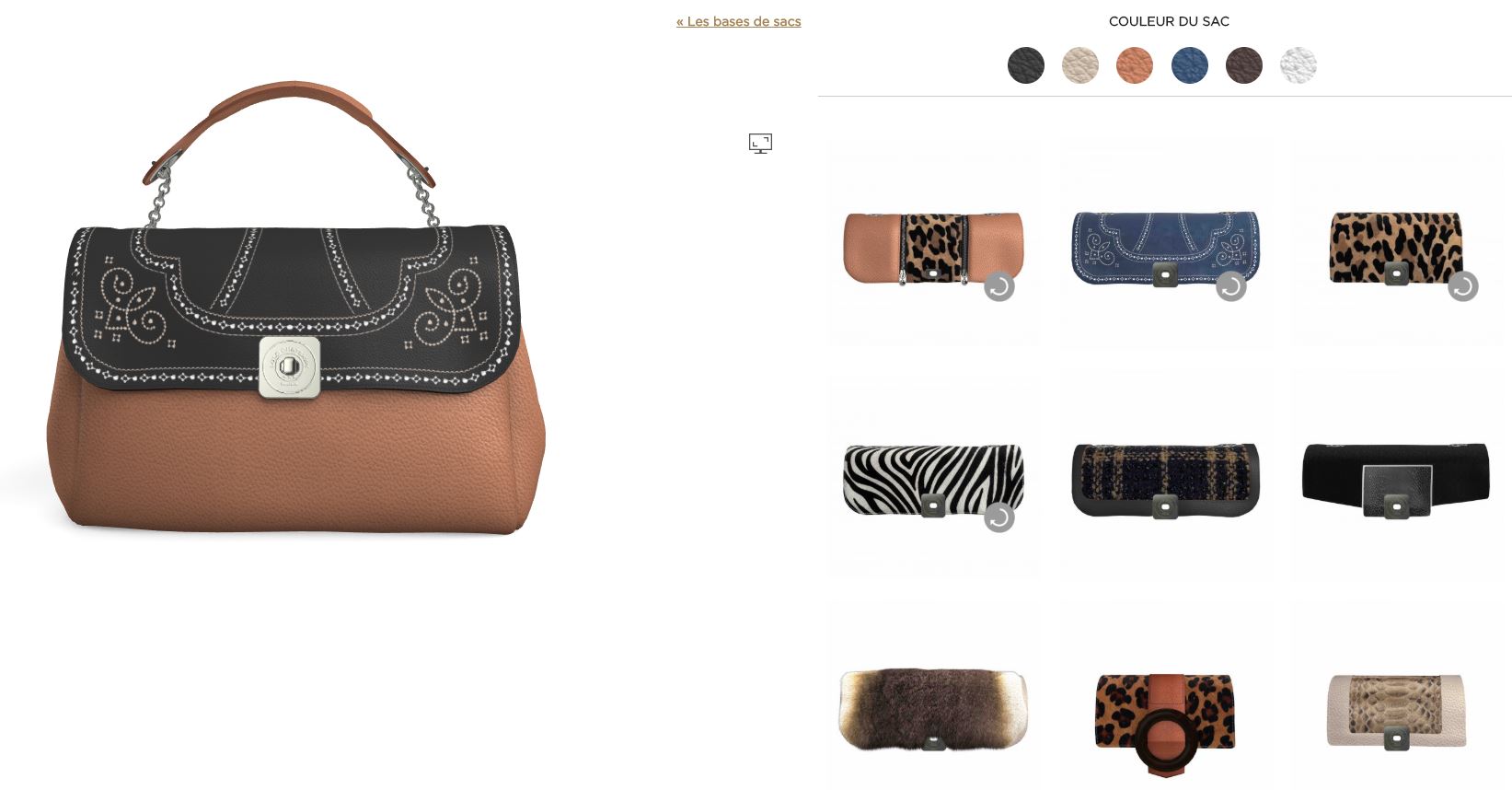 Optimization
When adopting such systematic approaches as omni-channel marketing, it is important to establish a dynamic and flexible mindset in order to timely fix bugs and adjust to changes in market trends and consumer behaviors.
Methods include implementing agile project management, design thinking and emerging technologies that could be employed in multiple channels.
More importantly, offering a personalized experience essential nowadays for Millennials and Generation Z members, the audience segments that will account for half of luxury sales in the next 5 years. This means that brands are expected to make the most of the data to understand and target consumers using specific messages with which they resonate.
How to create an omnichannel marketing strategy?
1. Research: brands and consumer demands
Marketers are always interested in bridging the gap between the online and offline environments and offering consumers consistent experiences that immerse them in brand narratives. Yet to achieve this goal, there exist multiple approaches, which requires a certain amount of market study and consumer research.
Nowadays corroborating CRMs with social listening, website analytics and search patterns to understand customers and assess their purchasing behaviors is becoming a must to find out customer demands, as details regarding how and when they shop, what are their preferred media, their average spending etc. can make or break a campaign. Once you have all these, you use the information as a foundation for an effective and simplified omnichannel strategy.
![Omnichannel Marketing 101: Why it? Why today? 5](/uploads/6 (1).jpg)
Source: Targetmarketing
It might not be the case with your consumers. But what marketers prioritize now regarding an omni channel marketing strategy, are the following 3 elements: ensuring the product portfolio is available both in brick-and-mortar and digital shops, the same pricing across channels and providing programs for customer support to ensure that they are served in optimal time. These are all elements of the same umbrella strategy that marketers implement across channels.
2. Market segmentation
Different audience segments respond to different triggers and behave in different ways. What works for Millennials won't work for Baby Boomers, while audiences like Generation Z have totally new and unexpected buying patterns that are disrupting the way luxury marketers approach the retail business. This is why brands need to create a personalized experience that focuses on the needs of each and every target group.
3. Customer centricity
In order to be effective, omnichannel marketing needs to resonate with the users and their priorities and agenda. A message, no matter how good, has to arrive on the right channel at a time when the user is active and make sense in the overall social political context. Otherwise, it will have little to no results or, even worse, drive negative customer perceptions and reactions.
4. The right channels and tools
Specialists say that it takes a customer between 5 and 20 touchpoints to make a purchase depending on costs and urgency. This is why syncing marketing channels and ensuring that deployed technologies are up to date and works well is extremely important. Ensuring you have the right channel mix and optimizing each platform is crucial for omnichannel marketing.
Source: Bigcommerce
Consumers nowadays are comfortable shopping in multiple channels. To convert target audiences into real consumers, brands are supposed to make the most of each generation's shopping patterns and create high quality sales opportunities on and across different channels according to their preferences.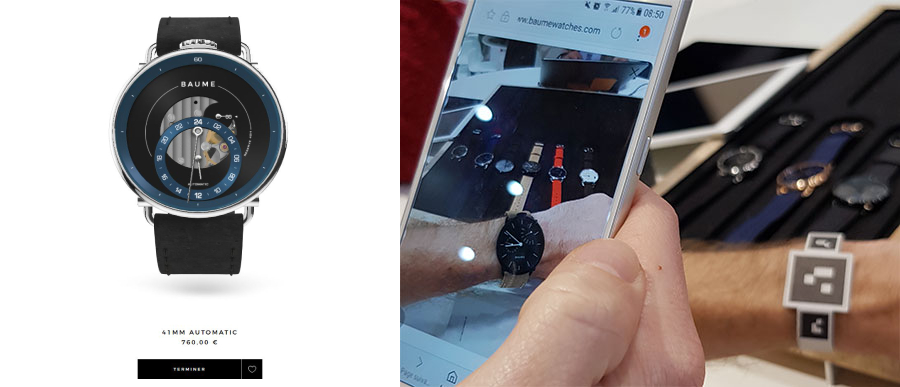 Source: Baume 3D watch configurator combined with Augmented Reality available both online and in physical stores, in cooperation with Hapticmedia
Evenmore, taking advantage of today's advanced tools and technologies enables brands to create a seamless experience for clients. CRMs, marketing automations, AI powered chatbots, Augemented Reality, 3D product configurators, data visualization as well as content management systems are must-haves for any multichannel marketing strategy.
5. Walking the talk
Omnichannel is not just about technology and devices, but also very much about people. This is why it is important to ensure that your organization is, indeed, customer centric and that your representatives share the brand values.
Consistent experiences are very much linked to how employees behave with consumers. It doesn't really matter what happens online or at senior levels, if the in-store experience does not follow the same guidelines.
6. The customer experience
Once all the details above are clear, a successful omnichannel marketing strategy is then aimed to recreate the customer experience, namely, see how consumers react across touch points, what is their trajectory and how everything flows. This is one of the aspects that needs consistent assessment and optimization.
References
https://searchcustomerexperience.techtarget.com/definition/omnichannel
https://www.statista.com/statistics/202982/frequency-of-smartphone-usage-while-watching-tv-usa/
https://www.criteo.com/wp-content/uploads/2018/09/18_GCR_Q2_Report_EMEA.pdf
https://business.instagram.com/blog/new-to-instagram-shopping-checkout/
https://www.thinkwithgoogle.com/consumer-insights/in-store-mobile-shopping-behavior/
https://www.forrester.com/report/Forrester+Analytics+Luxury+Retail+Forecast+2018+To+2023+US/-/E-RES148695
https://jingdaily.com/luxury-watch-e-commerce-china/
https://www2.deloitte.com/us/en/insights/industry/retail-distribution/holiday-retail-sales-consumer-survey.html
https://cpp-luxury.com/omnichannel-shoppers-four-times-more-valuable-for-luxury-branded-goods/
https://blog.tangiblewords.com/everything-you-need-to-know-about-touchpoints-in-marketing-1
https://targetmarketingmag.tradepub.com/free/w_tara79/
https://www.bigcommerce.com/blog/omni-channel-retail/
https://www.topshop.com/blog/2015/02/livetrends-at-london-fashion-week
Contact us
Contact Hapticmedia now to see our successful user cases and the visible improvement we have brought to our clients. You will be amazed.