Hapticmedia x Vivatech 2022
By |
Vivtech : Europe's biggest tech & start up event
This june 15,16,17 and 18, Viva Technology fair comes back for a 6th edition in Paris Expo Porte de Versailles with another country of the year: India.
VivaTech has always been a place where business meets innovation offering several opportunities to discover new trends, technologie and start ups shaping the future. Thus, each year, several start-up challenges, awards, keynotes, and workshops take place in order to involve different actors in the discussion in this hybrid event (online and offline).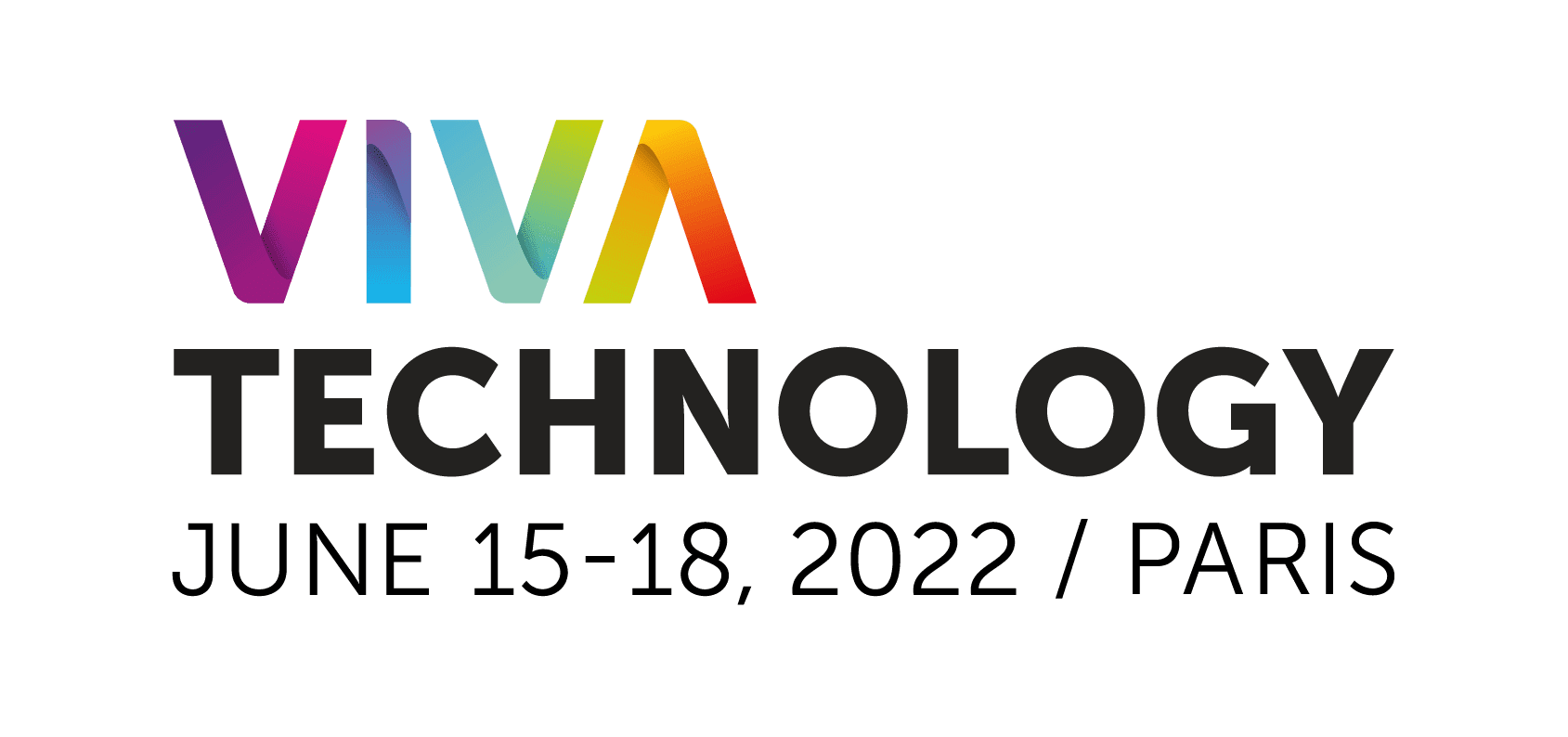 Gaining more and more reputation and prestige over the years, the tech event attracts renowned speakers, like Mark Zuckerberg last year, the founder of Facebook. This year, Ryan Rolansky, Bernard Arnaud and Nicolas Hieronimus, respectively CEOs of LinkedIn, LVMH and L'Oréal, will be present, as well as Tony Fadell, co-inventor of the iPhone, and Audrey Azoulay, director general of UNESCO, only to name a few.
For Hapticmedia, Vivatech has always been one of our favorite appointments, as it allows us to better understand the challenges in our market, to confirm its maturity, meet the brands and have, each time, such interesting and enriching conversations.
Our first Virtual try on in Vivatech : Baume & Mercier's "little sister"
For all these reasons we're delighted & enthusiasts to be invited again this year and to be able to present our solutions & technologies.
Indeed, for the 2018 edition we had the amazing opportunity to present our Virtual Try on experience for Baume. That year the Richemont group (parent company of the brand Cartier and Mont-blanc) chose Vivatech to present to the public Baume, its new brand, little sister of Baume & Mercier, thus affirming its desire to take a digital turn and target millenials.
Honored that they trusted us to take the challenge, we conceived a watch Virtual Try on experience with markers. It consisted for the user, in placing a paper bracelet around the wrist to visualize with his smartphone the wrist he wanted to try.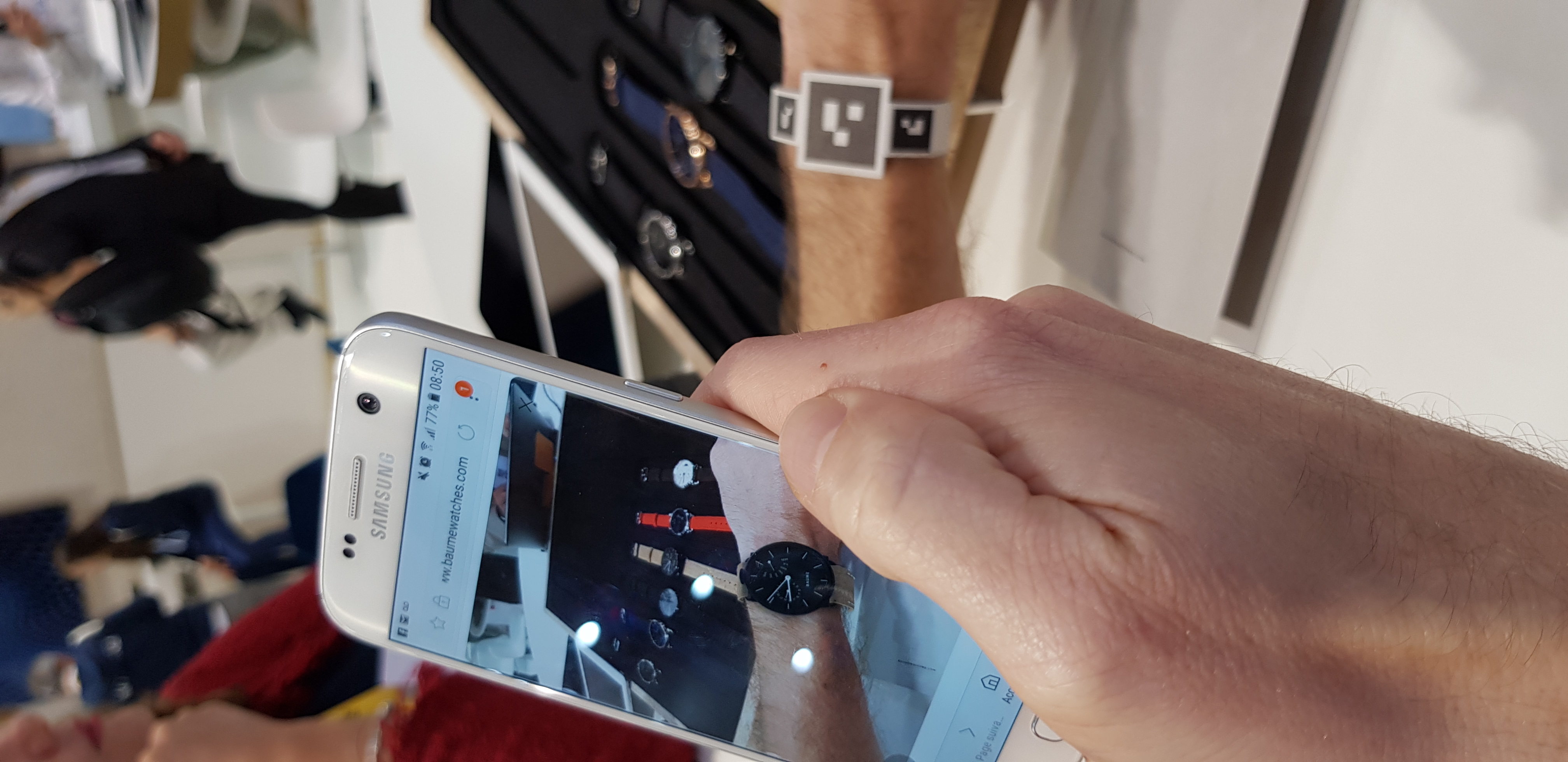 To be concrete it is the QR present on the bracelet that allowed the camera to place the virtual watch correctly and track the wrist movements in real-time.
And for the watch itself, we created an online 3D configurator. For this configuration part, the 2 biggest emphases are on photorealism, which was only possible thanks to a great collaboration with the Baume teams to have a rendering as close as possible to their requirements, and hyper-customization (engraving, bracelets, dials, …etc)
A new AR experience for 2022
After this enriching experience with Baume, we are back this year with a new Virtual Try-on experience. Still on the wrist, but this time with a bracelet, we have created a new technology, without markers! No more physical cardboard bracelets to put on, it is now live with your smartphone that you can see the product on you. Thanks to 1 year of R&D and the use of the Machine Learning method, we have developed our own internal wrist tracking system.
Again to be more explicit, instead of the camera tracking the wristband to position the watch (with marker) it is now trained to recognize all types of wrists (without markers) in different environments and positions as well as to position the watch correctly by following the user's movements.
Our Virtual try on technology has 3 main features, as we :
Have constitute our own image library. This makes it not only independent but also improvable at will
Were able to test and validate a process that could be replicated in other parts of the body
Set up an update of the AR rendering according to the environment. That is to say that the lightmap is automatically modified in real time in order to obtain an even more realistic rendering that adapts to the environment.
The advantage of a tracking without markers (without wristband) is that it makes the experience faster and more immersive, but also more accessible to everyone, everywhere and always on the web.
This experience is already available on the Baume & Mercier Riviera watch and was presented for the first time at the Watch&Wonder show in Geneva.
We are looking forward to presenting it again to the public at Vivatech, alongside the maison FRED company of the LVMH group, which is also betting on the personalization of its emblematic bracelet to seduce buyers : the Force 10.
Contact us
Contact Hapticmedia now to see our successful user cases and the visible improvement we have brought to our clients. You will be amazed.