The definitive guide to esports marketing: Everything you need to know in 2020
By Yahong Zhang |
This article is aimed to discuss esports marketing, its genres and events, a big fan base, huge marketing potential, and very importantly, the opportunities and tools to make the most of it for the benefits of your marketing strategy.
The esports marketing ecosystem: players, events and influencers
According to McKinsey, the term "esports" is defined as "a specific subset of online gaming with a focus on the competition between human players – both amateurs and professionals – in a video or computer game with predefined rules".
We also need to differentiate esports from professional esports, as in professional esports, organizations and players involved generate incomes from this activity, which is different from ordinary esports.
Indeed, although the practice of esports has existed for decades, it is only in the past 20 years that events have become an enormous attraction. Now an increasing number of professional gamers and spectators are involved each year, and everything can be followed by attending stadium gatherings or via live streaming.
These types of happenings are quite spectacular. The 2019 League of Legends World Championship for example, is a 120-game event organized across Berlin, Madrid, and Paris. This 5-week competition kept fans online for more than one billion hours, making it the biggest tournament of 2019 by live viewership on Twitch and YouTube.
To be detailed, the finals were broadcasted in 16 languages across over 20 platforms and reached 21.8 million AMA/ Average Minute Audience.
This industry grew to such an extent that esports influencers are beginning to prevail too. Esports influencers are mainly content creators who use tools like social media, podcasts, live streaming to reach and engage enthusiasts, by showcasing skills and expertise, teaching tips and tricks or simply giving reviews and comments.
Esports: a flourishing industry with a billion-dollar revenue and a 5-million fan base
According to the 2020 Global Esports Market Report by Newzoo, global esports is expected to grow to $1.1 billion in 2020, from $950.6 million in 2019.
The same industry source notes that the global number of esports players will reach 495.0 million in 2020, Out of which, 222.9 million are Esports Enthusiasts. These gamers generated an average revenue of $4.80 per person, in 2019.
The biggest market is China, again. The country alone drove $326.2 million in revenue in 2019, followed by North America ($252.8 million) and Western Europe ($201.2 million).
List of the most popular genres and esports with big marketing potentials
The biggest video games genres are MOBA (multiplayer online battle arena), first-person shooter (FPS), fighting, card games, strategy (with the subdivision RTS/ real-time strategy, and TBS/ turn-based strategy) and battle royale.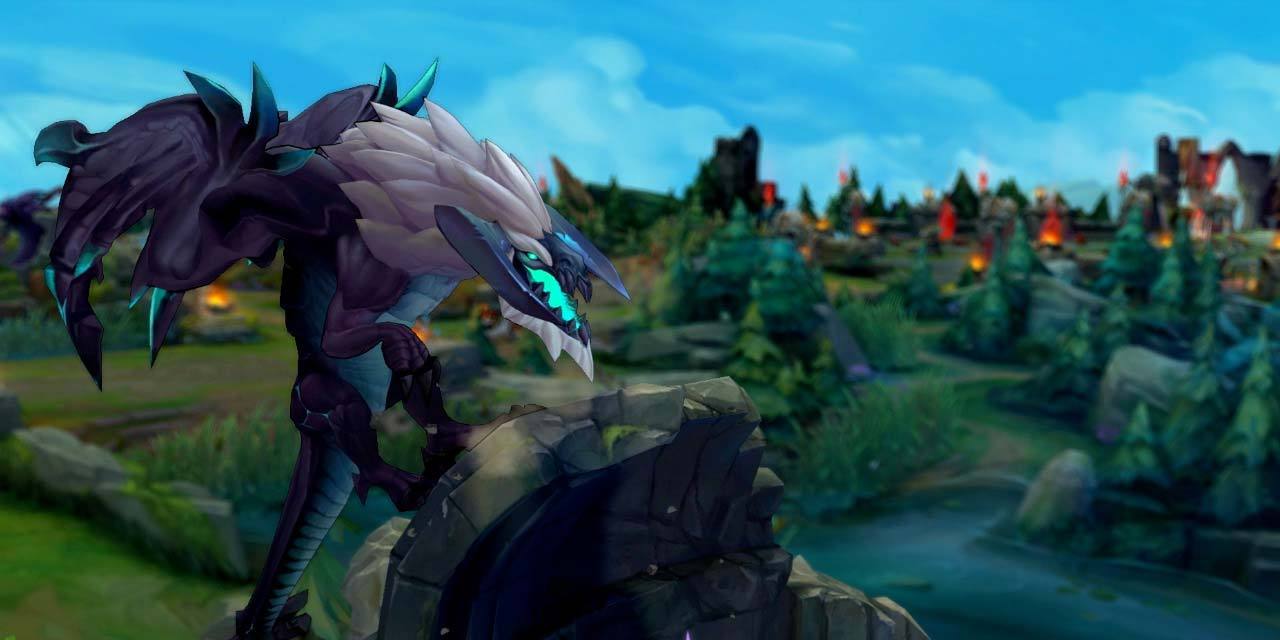 Source: League of Legends is the most popular video game.
In what franchises are concerned, some of the most popular names are League of Legends (MOBA), Dota 2 (MOBA), Counter-Strike (FPS), Fortnite (battle royale), Call of Duty (FPS) and Overwatch (FPS).
All these games have millions of amateur players and thousands of professional players who compete in paid challenges. Dota 2, for example, a video game released in 2013 has since awarded almost $227.5 million in over 1,400 tournaments to its big community of over 3,800 professional players, making it the most awarded video game.
The second position is occupied by Counter-Strike: Global Offensive. It was released in 2012, and has awarded more than $102 million in 5,200+ tournaments.
Audience of esports: do marketers see an opportunity?
1. Over 1 billion people are watching
Esports isn't only about players. According to the 2019 Q3 Global Digital Statshot report, published by Data Reportel, We Are Social and Hootsuite, almost 1 billion people worldwide are watching video game tournaments. This is an y.o.y. increase of almost 50%.
2. Young, diverse, digital savvy
As over 22% of internet users say that they have watched esports competitions, it is clear that the target audience for this industry is diverse in many ways, but there are still similarities and patterns which might help marketers to seek for desired opportunities.
Globally gathered information shows that esports fans are mainly Generation Zers and Millennials. Therefore, we are talking about young consumers who are passionate about digital tools and technologies.
In what age distribution is concerned, 32% of those watching esports are between 16 and 24 years of age, while 30% are 25-34 years old and 19% are 35-44 years old.
3. Mostly males, over half from Asia-Pacific, increasing interests from women
They are predominantly highly educated males (70%), according to McKinsey. Still, women are getting increasingly interested in video games and esports. As a Newzoo report shows, 46% of enthusiasts in the broader games category are represented by women.
In addition, about 55% of global game players are located in the Asia-Pacific and this is also the region that is experiencing the fastest rate of increase, according to the Newzoo 2020 Global Games Market Report.
4. A very engaged audience
Esports fans are quite engaged. According to GlobalWebIndex, internet users spent over 6 billion hours watching esports in 2018. This figure not only refers to tournaments but also live streaming, which proves to be a very interactive and efficient tool for marketing.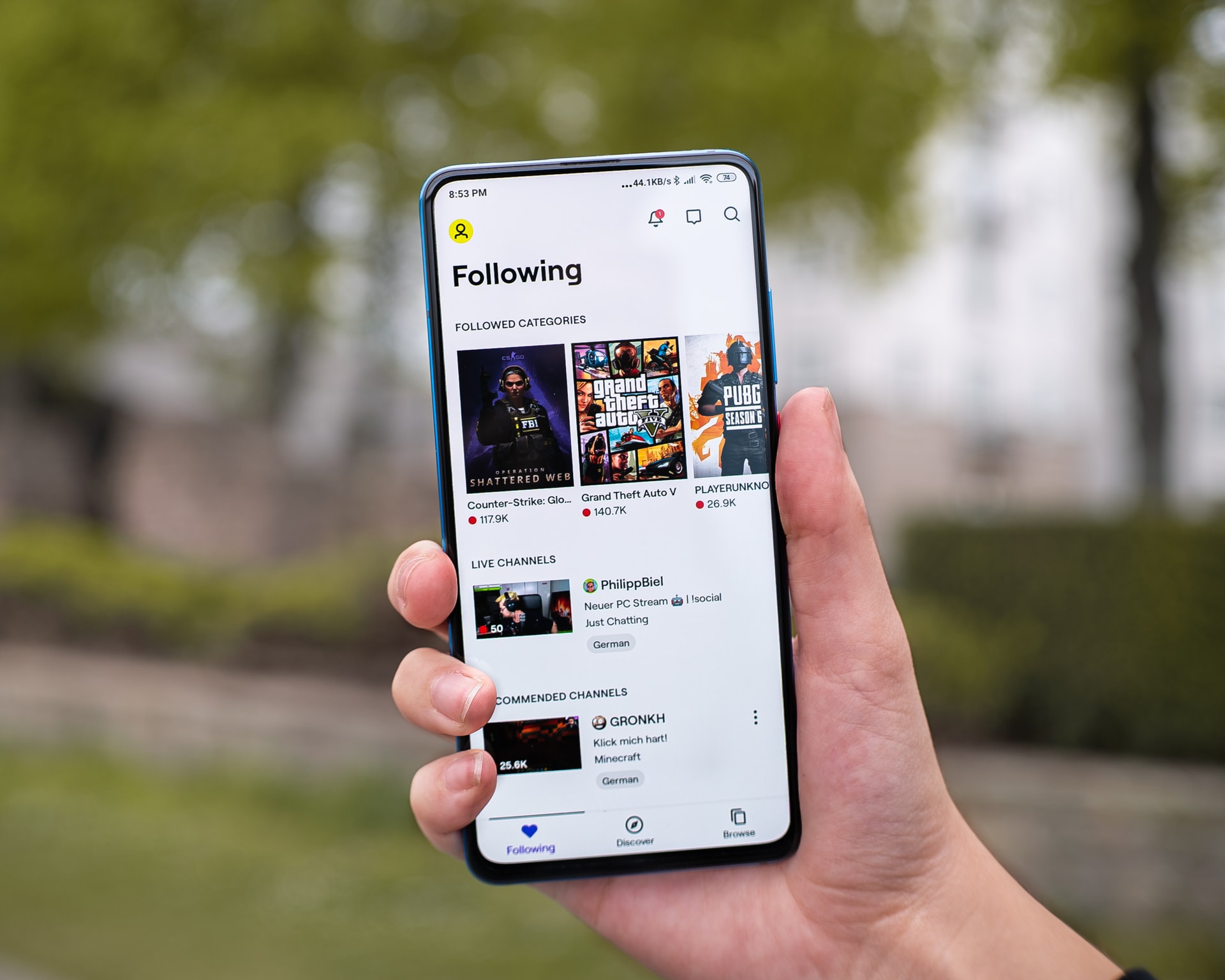 Popularity of live streaming platforms like Twitch and Youtube confirms the data. Numbers show that 15 million Twitch users watch live game streams every day, which is almost 11% of the network's total monthly active users.
With such impressive data, in what viewership and engagement are concerned, esports have become extremely attractive for marketers who want to engage with audiences.
Current esports marketing practices: Sponsorships and advertising
Market intelligence provider Newzoo shows that, in 2019 brands invested $646 million in esports marketing, i.e. $457 million in sponsorships and $189 million in advertising, and the figure is expected to grow by 23% in 2020.
We have the wrong impression that only endemic brands invest in esports marketing. Fact is, today 60% of esports partnerships feature non-endemic brands.
To be detailed, the first and only natural partnerships between marketers and video games were with endemic brands, those from related industries such as software and hardware manufacturers. Sporting equipment sellers, too, joined the initiative quickly and, over time, brands outside of the gaming industry started to understand its benefits.
Due to COVID-19, lots of luxury marketing initiatives have been canceled, while consumers are moving online. Video games consumption has grown to unprecedented levels. As Nielsen reports, during the height of lockdowns, 82% of global consumers played and watched video games. Moreover, US respondents to a March 2020 survey claimed that they spent 45% more time playing video games during the quarantine, than in the previous week.
These figures are fostering a fertile terrain, on which luxury brands are finding ways to associate themselves with esports and, thus, reach these tech-savvy, highly educated, and engaged audiences.
Why do luxury brands want to invest in esports marketing?
Access to a huge, young, educated and engaged audience - mainly Generation Zers and Millennials, both males and females. It is crucial to go where your consumers are. Approaching users in a place they enjoy and where they feel engaged in a natural and relevant way is beneficial for luxury brands.
The context to tell stories. Luxury marketers understand the importance of selling perceptions and stories. While video games create a fantasy world that incorporate both ruthless imagination and real-life experiences, luxury brands may develop new ways of connecting with their consumers in this new environment, bringing their know-how and specificity to the table.
Brand contamination. Video games and esports are cool, extremely digitalized and in a continuous evolution. New skins, new challenges, new levels, new graphics, there is always something to which players look forward. Including brands in these experiences contributes to shifting consumer perceptions and adding freshness to their images.
An escape from the real world. Esports fans love to escape from the real world, relax and unwind. Brands that get involved in esports marketing initiatives also manage to escape the real world, which is extremely valuable in these pandemic times.
Video games offer an environment where interaction is safe, where consumers may shop and show off their items, where they may meet other players and go on dates just as in the real world. Brands may get associated with influencers and celebrity players, brand areas, present collections, thus compensating for things that can't be done today because of social distancing and lockdowns.
What other luxury brands are doing?
As Vogue Business reports, 85% of Puma's US male customers are gamers and 75% of them watch gaming streams. This contributed to the fact that the company has a whole department dedicated to esports and marketing innovation.
In 2012, fashion magazine Arena Homme+ released a photo shoot of Final Fantasy characters dressed in Prada, which further paved the road for partnerships between esports and luxury marketing.
Still, one of the recent and most high-end fashion brand / esports collaborations was between Louis Vuitton and MOBA video game League of Legends. It was in 2019 that the heritage fashion house designed a capsule skin collection for the game and a real-life one, validating this marketing strategy among luxury marketers.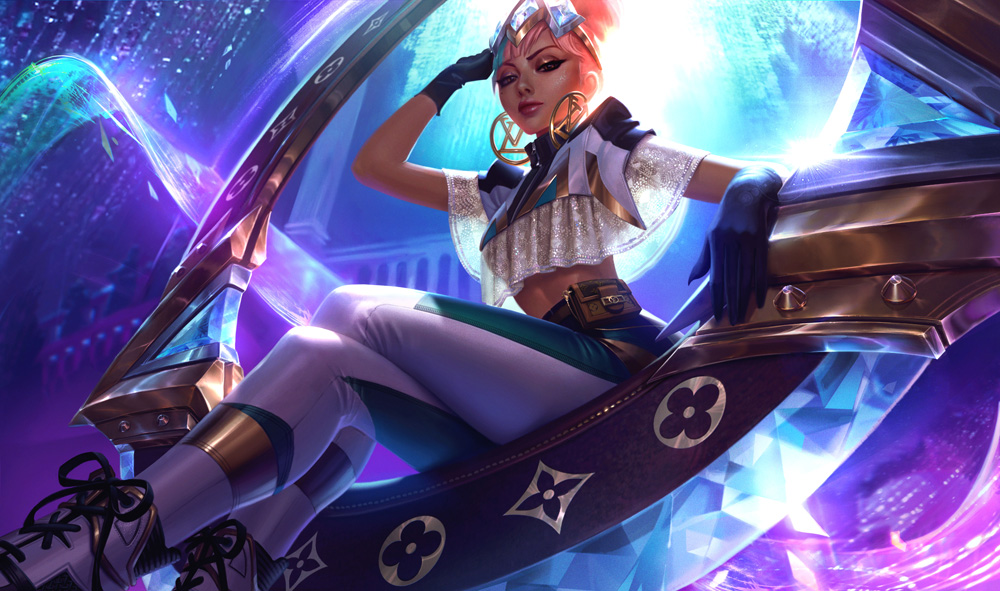 Other luxury brands also tapped into the tactics. This year, as Valentino, Marc Jacobs and Anna Sui have collaborated with Nintendo's popular game Animal Crossing to release in-game looks for avatars. Players could go shopping and choose their favorite outfits. In the COVID-19 lockdown contexts, this act enabled fashion-oriented demographics to put their sense of style in place, shop and showcase their looks at least virtually.
Not just looks though. Animal Crossing gamers could even pamper their characters with elements created by Parfums Givenchy and Gillette Venus. For a real-life effect, Venus enabled users to add human-like characteristics to their avatars, including freckles, acne, cellulite, stretch marks etc.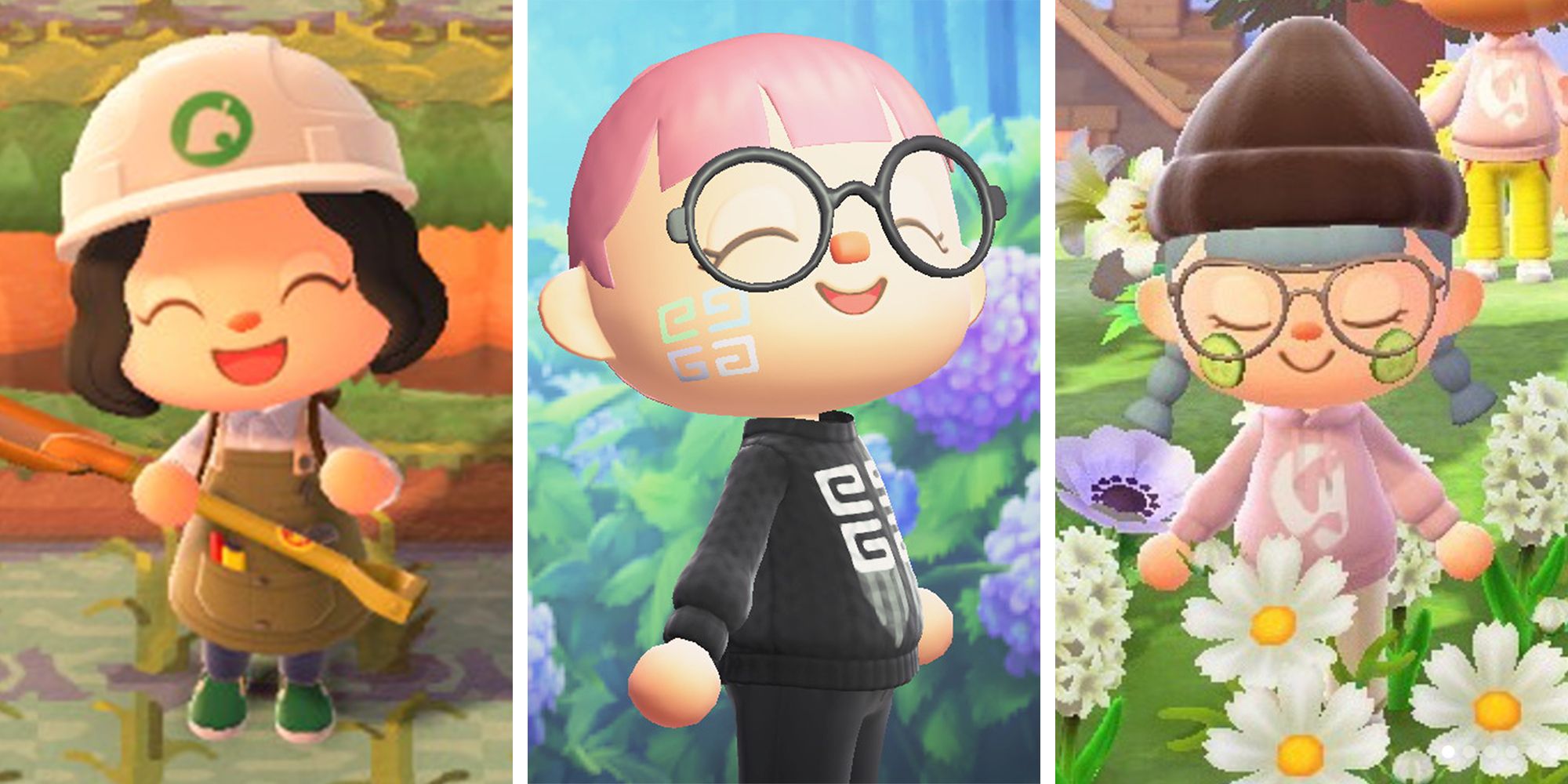 Virtual beauty with Givenchy in Animal Crossing; Source: Elle.
The DOs of successful esports marketing
DO choose your esport with attention as audiences vary
Involving luxury brands in gaming sponsorships is not enough, like in influencer marketing, this is not a purpose per se. What marketers need to do is identify the best game for them and set some objectives and deliverables that are in accordance with their brand's vision.
Each esport has its own audience and characteristics, appealing to a certain type of fan base, so making a choice is extremely important for the overall campaign.
To support this premise, a study has shown that fans of different types of video games are interested in different products and have different triggers. The research has identified 4 categories and their particularities:
Fans of mature esports, such as CS:GO and League of Legends, are interested in e-commerce and business.
Fans of newer esports, like Fortnite, place a major importance on appearance.
Fans of sports-simulation games, like FIFA, care about their personal health.
Fans of niche esports, like StarCraft II, enjoy comfortable living and are passionate about knowledge, stories and entertainment.
Thus, when deciding what video game to sponsor and with which to partner, marketers should verify how the audience of a brand and that of an esport resonate with one another.
DO double check each game's reach and figures
Many of the figures associated with esports, like the number of fans watching a competition, users following a live stream, hours of streaming watched, are impressive at a first glance. Still, if you pay more attention to them, you may discover that the geographical distribution is not one that suits your brand or that the actual audience you are trying to reach is significantly smaller. In such a case, the sponsorship budget may not be justified.
To ensure that they make the right choice, marketers need to carefully analyze the figures and see what is behind them, to decide whether there is a premise to deliver the expected ROI.
DO remain authentic and relevant
Consumers, nowadays, are very sensitive to how brands approach them, as they dismiss those who lack credibility and try too hard. Gamers are no strangers to this attitude. Similar to festival goers, they need sponsors to be relevant and provide services and incentives that are useful and attractive. This is why it's crucial to ensure your brand's involvement in esports leads to fun, engaging activations that bring added values to the overall landscape.
DO assess the risks
Video games are fun and challenging, but some are also violent, and some are accused of being sexist. These pose certain threats to brand associations that need to be taken into account.
When deciding with what games they partner, marketers should do their research, know the esport and users' feedback. Once all risks are assessed, a reliable strategy may be put in order.
DO mark esports marketing part of a bigger digital strategy
Esports marketing is not a purpose in itself, but a direction, part of a strategy that combines digital and real-life associations and initiatives. In order to be successful, esports marketing needs to be connected with digital tools that attract and entice consumers, showcasing brand values, product qualities and driving conversions.
This is why associating esports marketing with immersive technologies, such as Augmented Reality and Virtual Reality, as well as using the first as a tool that directs people to D2C platforms, which deploy 3D configurators and offer customization services are a plus.
Hapticmedia's solution: 3D lipstick configurator for Gerlain, which increased ecommerce conversion rates 3 times. Check more client projects here.
We, at Hapticmedia, are extremely keen on helping luxury marketers boost their sales and have been doing so by creating 3D product visualizers and configurators for brands like Guerlain, Kenzo, Schmidt etc.
Contact us now: we have already successfully worked with Gerlain, Piaget, Kenzo, Nestlé, Baume & Mercier
Currently an increasing number of retailers and firms are optimising their platforms with the use of 3D tcchnology. The global 3D modelling market reached $5.310 billion in 2017 and is expected to reach a size of $17.292 billion by 2023. In conclusion, even though there is still a lot of work to be done, 3D modelling will be present in the future.
3D configuration services together with 3D modeling, interactive product visualization and mass customization will largely increase customer engagement and therefore conversion rates for ecommerce. Do not miss out this great opportunity.
Hapticmedia has over 15 years of expertise in 3D modeling, visualization and configuration industry, supported and covered by LVMH, Forbes, Les Echos, Le Point, BFMTV. Contact us now to see the visible improvement we will bring to you.
References
https://datareportal.com/reports/digital-2019-understanding-the-esports-opportunity
https://newzoo.com/key-numbers
https://www.statista.com/statistics/1111587/video-game-time-spent-covid/
Image sources: League of Legends
Contact us
Contact Hapticmedia now to see our successful user cases and the visible improvement we have brought to our clients. You will be amazed.