How to optimize your ecommerce conversion rate, especially in the luxury business?
By Yahong Zhang |
The coronavirus pandemic has impacted the way shopping is done, directing people towards digital channels. As McKinsey points out, in October 2020, more consumers worldwide confirmed that they expected to make a bigger portion of their purchases online, compared to periods before the COVID-19 crisis. This change spanned across all categories, from groceries, to jewelry, apparel, footwear, and accessories.
Once reluctant to the trend, luxury brands everywhere are now expanding their online presence to compensate for lost sales and to balance out their financial situations.
To support its digital growth, LVMH, the world's largest luxury group, has created a new corporate position, i.e., Chief Omni-channel Director, which focuses on integrating online and offline sales channels.
Moreover, luxury conglomerate Richemont and Alibaba invested $1.1 billion in Farfetch's new Chinese marketplace to boost its sales, as BBC reports.
In this article, we will discuss in detail how luxury brands may increase ecommerce conversion rates and obtain better results from online direct-to-consumer websites.
What are website conversions and the conversion funnel?
A website conversion means having a user complete a predetermined action, such as signing up to a newsletter, filling out a form, sharing something on social media or finalizing a purchase. When expressed as a percentage, the volume of people doing this defines a conversion rate.
In order to make users take a decision and perform the required action, which is set as the goal of the campaign, one needs to pass them through the conversion process, depicted here as the conversion funnel. This includes:
Awareness- Making consumers aware that your brand or products exist. This is usually done through SEO, press, social media, influencers, advertisement and so on.
Interest- Building interest and, thus, consideration is the next stage of the funnel.
Desire- Driving desire and making consumers feel like they could benefit from using your brand's products and services.
Action- Getting consumers to take action, be that buying something, signing up for news, or downloading an ebook.
In the luxury industry, optimizing ecommerce conversion rates is crucial
While other industries rely on volumes and traffic, the luxury business is different. Here things are less about the volume of users who access your website and more about that tiny portion of them who actually convert, since luxury goods appeal to a niche audience and, thus, have a smaller base of consumers.
According to the Adobe Analytics 2020 Consumer Electronics survey, which studied 80% of the transactions of America's top 100 largest web retailers, stores with expensive products require more visits to make sales, which, in turn, drives conversions down. This is why higher priced categories are at the bottom of conversion charts.
Moreover, the same study finds that the average order value is $159, but the value changes from one industry to another. For example, the average order value of jewelry and cosmetics is at $226 and that of luxury e-retailers is $408, which is more than 3 times higher than the average of America's Top 500 Merchants. In conclusion, while luxury websites may have lower conversion rates, they do have higher spending per customer.
Therefore, attracting the right people and delivering a website experience that leads to your goal is a far better strategy for luxury marketers than focusing on attracting as many consumers as possible.
When selling upscale and high-end products, brands need to ensure that users prequalify as buyers and that they have certain purchasing potentials.
Optimizing ecommerce conversion rates helps brands to not only increase sales by attracting more buyers, but also to generate more spending per customer. To do so, one needs to offer a high-end and remarkable digital shopping experience and provide needed information to help attract and educate consumers.
6 ways to increase ecommerce conversion rates in the luxury industry
1. Use great visuals that justify the product: Product shooting VS 3D visualization
According to scientists, the human brain processes visuals about 60,000 times faster than texts and in fact, 80% of all information that our brain processes is visual.
Moreover, in their book e-Learning and the Science of Instruction, Ruth Colvin Clark and Richard E. Mayer conclude that, when text-based instructions were accompanied by graphics, students' test performances were improved by a median amount of 89%.
Marketers are supposed to, thus, understand the importance of visuals in attracting, engaging, persuading and, of course, converting the target and employ great visuals in their marketing strategy.
Visuals are especially important when it comes to luxury goods, as the way an item looks reflects not only its quality and price, but also its luxurious vibe.
On the Internet, this association may be done through great imagery, a series of high resolution photos, 360 degrees views or excellent renderings. Product shootings are, thus, crucial, as they need to showcase the item in all its color combinations and shades.
Yet as a marketer, you know that product shootings involve significant efforts, logistical resources, time, and money. This is exactly the reason why Vogue Italia recently replaced all of their glossy photos from its January 2020 issues with illustrations.
Kenzo is using 3D visualization and configuration technology to better present the product and offer online customization to clients. Solution created by Hapticmedia.
Fortunately, there exist another option that saves time, money while offering fantastic quality: 3D product visualization.
At its finest, 3D visualization provides an accurate, detailed and interactive presentation of products. It carefully includes all elements necessary to offer an immerse experience like lighting effects, angles, textures, shades of colors and so on. This means that a high-end and well-executed 3D model may be viewed from different angles and provide a 360° perspective.
An increasing number of companies are now investing in 3D visualization technology to create a better digital shopping experience for their clients, making up for this lack of "touch and feel", which is a major disadvantage of e-commerce that hinders buyers from making online purchases.
2. Add personalization and engraving to make your products unique
A simplified 3D customizer demonstration provided by luxury brand Lolo Chatenay. Read more about this client project here.
According to Forbes Insights, 40% of marketing executives report that personalization has a direct impact on maximizing sales, basket size and profits in direct-to-consumer channels, such as e-commerce, while another 37% point to increased sales and customer lifetime value through product or content recommendations. More than one-third of respondents have seen increases in their transaction frequency as a result of personalization strategies.
Consumers, especially those in the luxury business, have a strong desire for exclusivity and uniqueness; therefore, providing personalized products brings added value to the shopping experience and increases sales.
The most effective way to do so is to offer a 3D customizer and enable clients to leave their marks on an item, choosing from different types of designs, fabrics, colors, finishing. This is exactly what we did for Lolo Chatenay, when we developed a 3D leather bag configurator.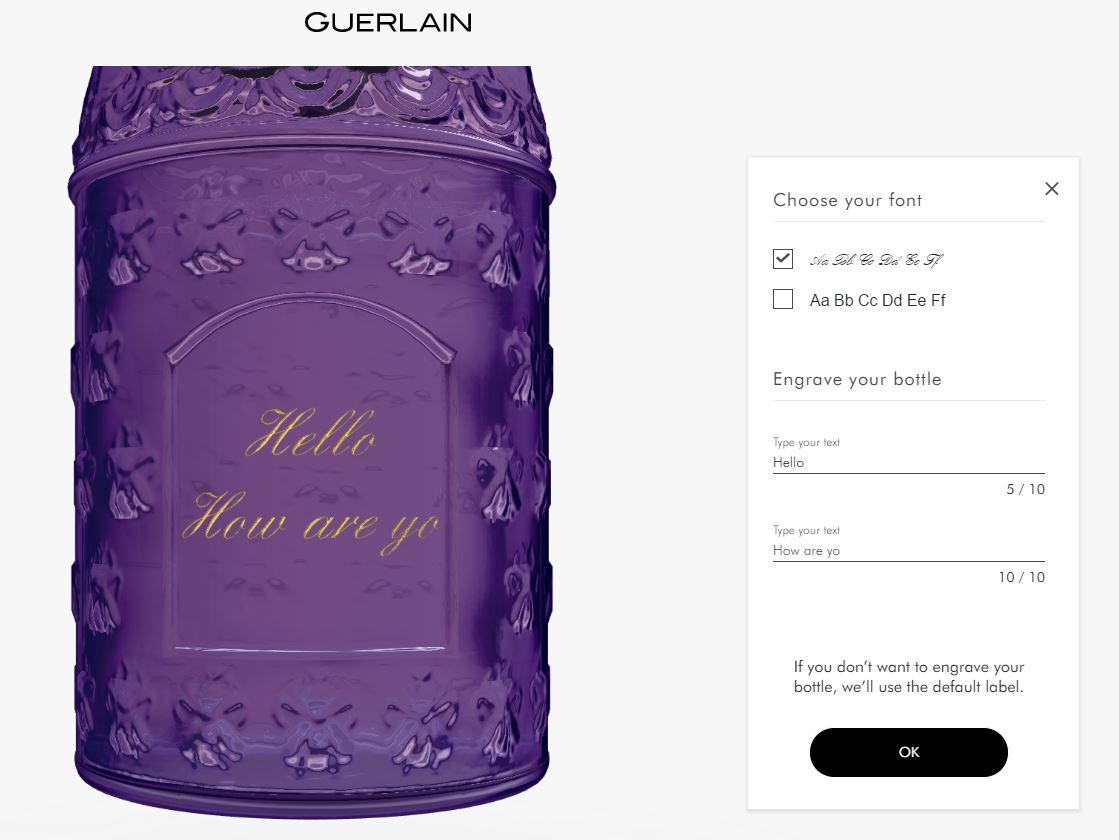 Guerlain offers engraving to clients online, read more about this client project here.
Moreover, adding engraving is even simpler. One of the projects for which we implemented such a tool is Guerlain. This French luxury brand enables website users to personalize perfume bottles and add engraving to it, for an even more personal touch. The idea turned out so successful that the tactic has become iconic for the brand.
3. Use virtual try-on to help shoppers find their perfect fit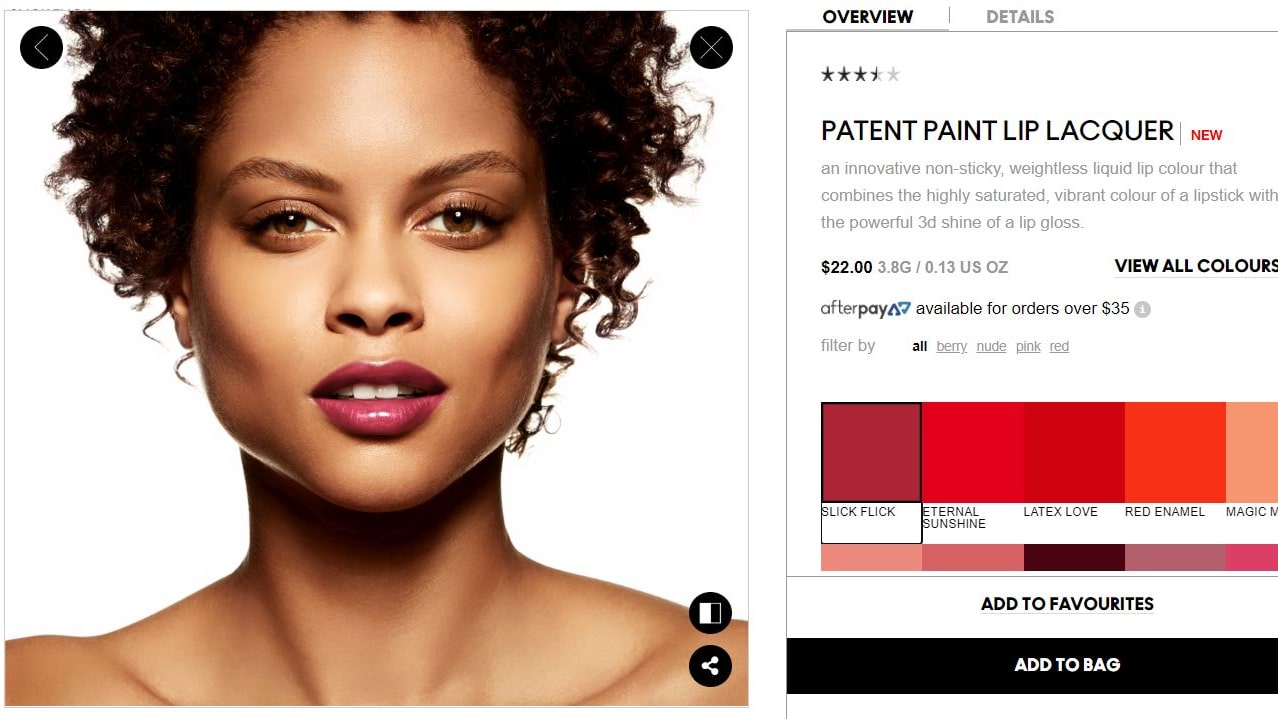 Source: Mac Virtual Try on
Virtual try-on technology enables customers to try on products using their camera equipped devices such as mobile phones. With the help of new technologies, users may contextually visualize the item in which they are interested, interacting and confirming the style, the size and the fit before making a purchase.
In the COVID-19 era, virtual try-on is becoming a must even in brick-and-mortar stores. From the desire to protect themselves against the virus, many shoppers are uncomfortable with trying accessories like glasses and hats, while beauty products aren't even an option. Most beauty stores prevent customers to try on products, which makes it difficult to know whether they are a good investment or not.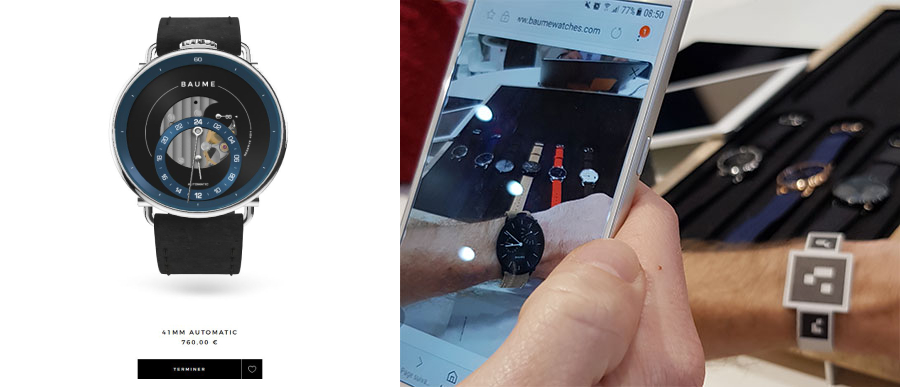 A great example of integrating virtual try on technology into the multi channel marketing strategy can be taken from Baume, a high- end watchmaking brand.
Baume offers clients the opportunity to virtually try on the customized watch directly on their wrists using a paper wristband, i.e., without touching a real watch. This practice largely improves the shopping experience for customers by engaging and involving them in the design process while ensuring safety and causing little extra costs to the company.
4. Offer remarkable customer services as you would in-store: Livechat, AI chatbot
An important part of the customer experience consumers receive in the brick-and-mortar store depends on the sales representatives, their approach and the information they offer.
While the human component is often absent online, brands can still make it by taking advantages of machine learning, quick search, artificial intelligence and pre-approved content to respond to demands in record time, while always providing correct details.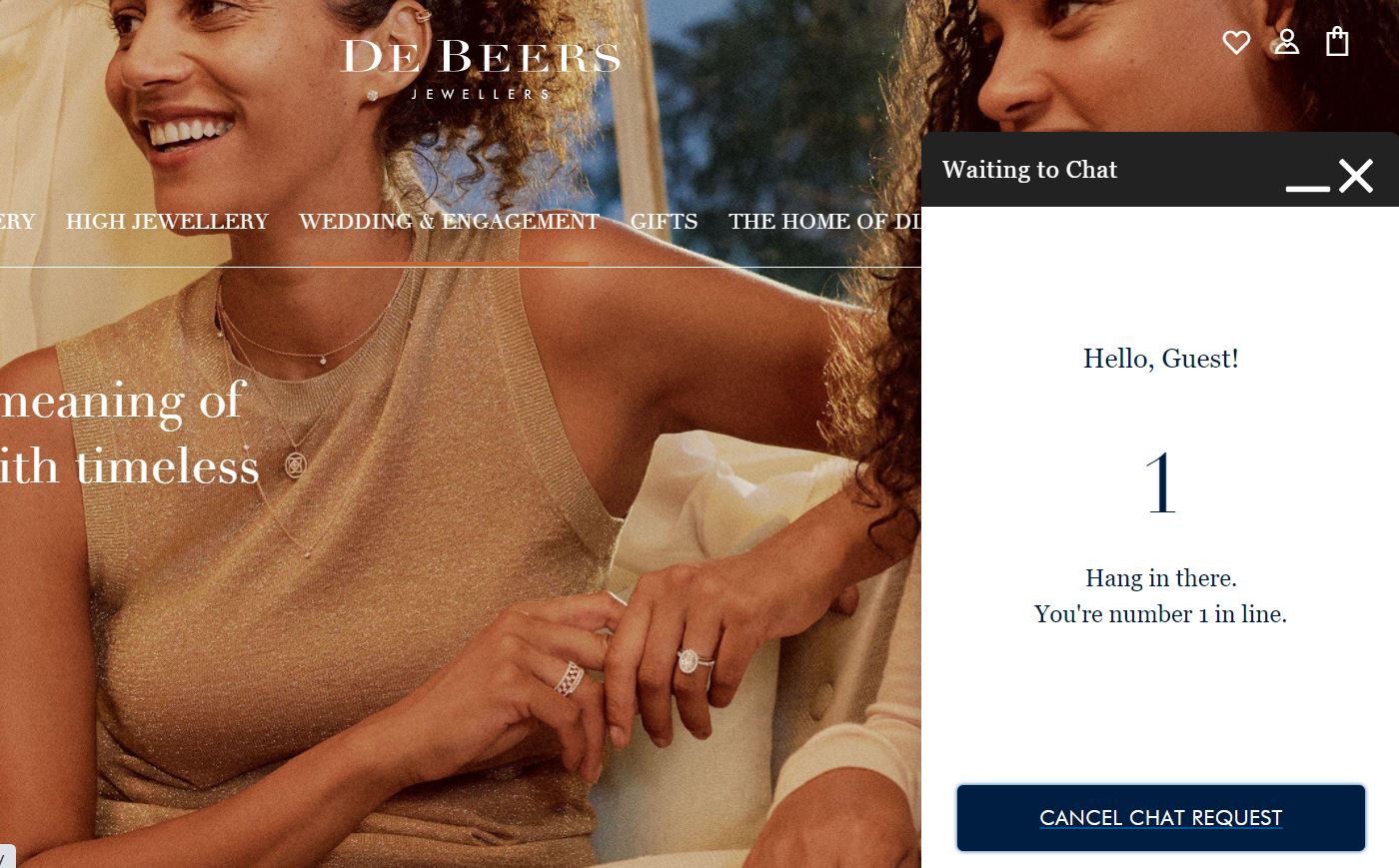 De Beers website offers a list of contact options for consumers looking to make the best choice, like live agents, email or requesting a call back, all visible starting with the homepage.
By including chatbots and live chat on their websites, luxury brands offer personal assistance to their clientele, enabling consumers to make choices and find the best products for their likes and needs.
These services are particularly useful when it comes to jewelry, a field where most consumers feel like asking for additional professional help.
5. Help consumers validate their choices using social proof
According to social proof theory, people follow the actions of peers and assume that the mainstream is the correct way of doing things. When it comes to ecommerce, social proof has become extremely important, as it sends users a clear and persuasive message: others approve and also like what you are about to purchase.
There are several tools to establish social proof, such as customer reviews and testimonials, endorsements from celebrities, influencers or key opinion leaders, awards, certificates, social media shares and so on. Adding these apparently small touches to a website helps build trust and drives acquisition.
6. Go beyond remarketing to reduce abandoned carts
A common issue in e-commerce is having consumers access a certain website, add items to a cart and abandon it, either because they get distracted, or they choose to postpone the purchase. Often, once they leave, they won't return to the platform to finalize the process.
Still, there are several ways of targeting shoppers who abandoned their carts, apart from Facebook and Google remarketing ads.
A useful way would be to start up by signing users in, with the promise to offer personalized and exclusive content. By creating a quick account, shoppers turn the shopping experience into a personal one, based on preferences, prior purchases, likes and dislikes. Once they register with emails, they may later be contacted with special offers, updates and reminders about the products they didn't buy, as well as other recommendations.
Another option is to showcase the scarcity of an item. Mentioning the products that are low in stock or using notes like "only 3 left" makes people more prone to completing the acquisition, as it creates fear of missing out, an important trigger in today's shopping environment.
Contact us: Visualization, customization, engraving, virtual try on
Hapticmedia has over 15 years of expertise in immersive technologies including 3D visualization, customization and configuration, engraving, Augmented Reality, Virtual Try On, and is supported and covered by LVMH, Forbes, Les Echos, Le Point, BFMTV. Check here to see our client projects with Gerlain, Kenzo, Baume & Mercier, Baccarat, Edenly or contact us now to see the visible improvement we will bring to you.
Feature image: Unsplash.
Contact us
Contact Hapticmedia now to see our successful user cases and the visible improvement we have brought to our clients. You will be amazed.