We hear and read everywhere that luxury has changed. Has it really? The hallmarks of luxury resemble what they were yesterday: excellence, exception and emotion. So what changes are we talking about? And, at the end of the day, what is luxury?
The best that an era has to offer
If we refer only to its Latin etymology, "luxus", luxury could be defined by everything that is out of place, on the fringe. In reality, depending on our social status, our nationality, our philosophy of life and our relationship to luxury, its definition will strongly vary from one individual to another.
Some people consume it to gain social recognition, others to affirm a status or for pure hedonism. Tangible value (rare and expensive object) or intangible (time, freedom, space), luxury has many faces. Elusive concept ; it designates a product, a lifestyle or an experience.
Could we therefore agree on the idea that luxury is defined by the best that an era has to offer? Thus, there was a time when spices and salt were considered as luxury products. Then it was the turn of the car when it made its first turns of wheel, but also vacations, in France, before paid vacations.
Image credit : Mercedes 260D
Giving value to the useless
Luxury is 28,000 years old in France, and spread throughout the world after the Second World War. World War II. Intended for a socially dominant elite, it has long been associated with what was rare and expensive, but which was not absolutely necessary. This explains this expression oftenly used to designate all that overflows of the necessary, "It is luxury!", but also Edmond Rostand's famous sentence in La Mort de Cyrano de Bergerac: "It is much more beautiful when it is useless!"
Claiming its superficiality, luxury answers this question: what would our lives be without useless pleasures? A reality that has given it many enemies. Already in the 15th century, Christine de Pisan, one of the first women writers, criticized the price of fabrics and the futility of such an expense. The designer Yves Saint-Laurent answered her 5 centuries later, by saying "I am not a designer. I am a craftsman, a manufacturer of happiness".
Christine de pisan
Luxury has never been characterized by its functionality. It is not the fact of finding a means of transportation that motivates the purchase of a Ferrari. Luxury, on the other hand, gives the impression of living an experience that not everyone can have, but that everyone dreams of. Thus, consuming luxury is consuming prestige, know-how and unique character. There is a major hedonistic dimension to it, a feeling of rising above the rest of the world. And even if the social markers exist, luxury transcends them, today as in the past.
A new mapping of luxury
Professor and researcher at HEC Paris, Jean-Noël Kapferer, author of the book "Luxury. New challenges, new challengers", hypothesizes that the real problem for luxury today is to mark the difference between "real" luxury and those who want to be like it.
The advent of the consumer society has given citizens in search of comfort the possibility of owning something other than the bare minimum. A more emotional way of buying, which luxury has taken over.
Each of us now wants his or her share of the dream. This is how the notion of "accessible luxury" was born in the 1980s in the United States, opening the door to an extreme segmentation: new luxury, ultra-premium, hyper luxury, masstige, opulent, trading up, fashion luxury… All these concepts contribute to trivializing the word and creating confusion in the mind of the consumer, who is often unable to distinguish "real luxury" from "fake luxury"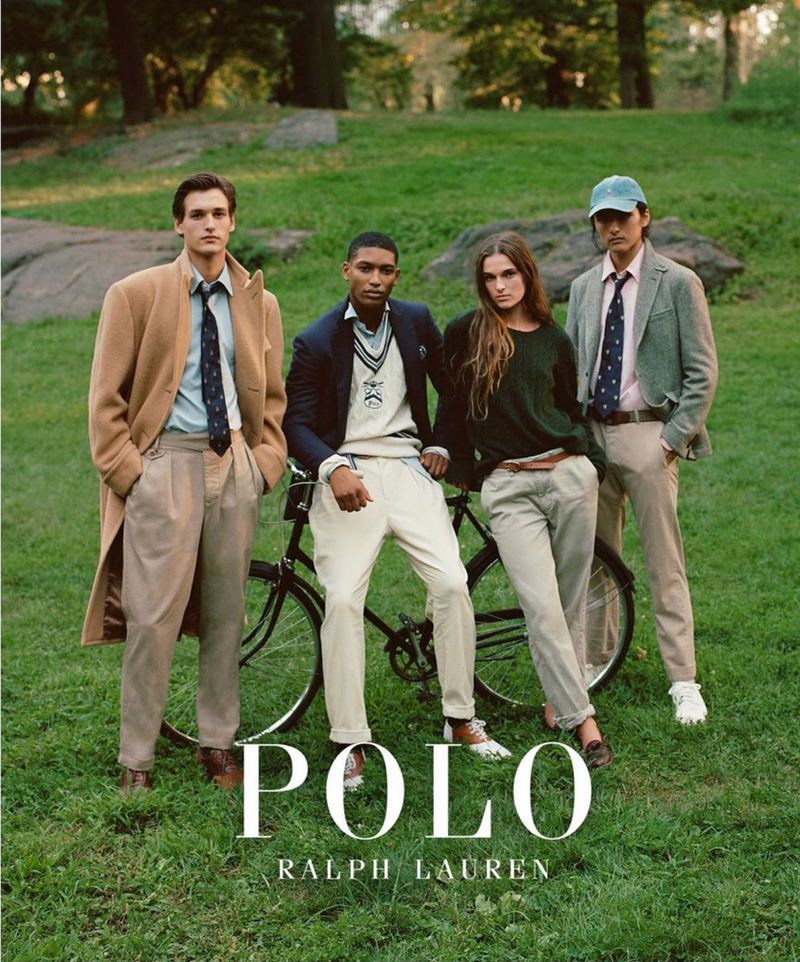 Image credit : Polo ralph Lauren Grey Hall spring campaign
Accessible luxury uses the markers of traditional luxury: quality materials, well-crafted cuts but practices more affordable prices and operates an industrialized distribution. On this segment, we find pioneering brands such as Ralph Lauren, Calvin Klein and Tommy Hilfiger, joined since then by Comptoir des Cotonniers, Zadig & Voltaire, Maje and Claudie Pierlot, among others. Inspired by their prestigious predecessors and claiming their accessibility, they invite customers to express their personality through their products.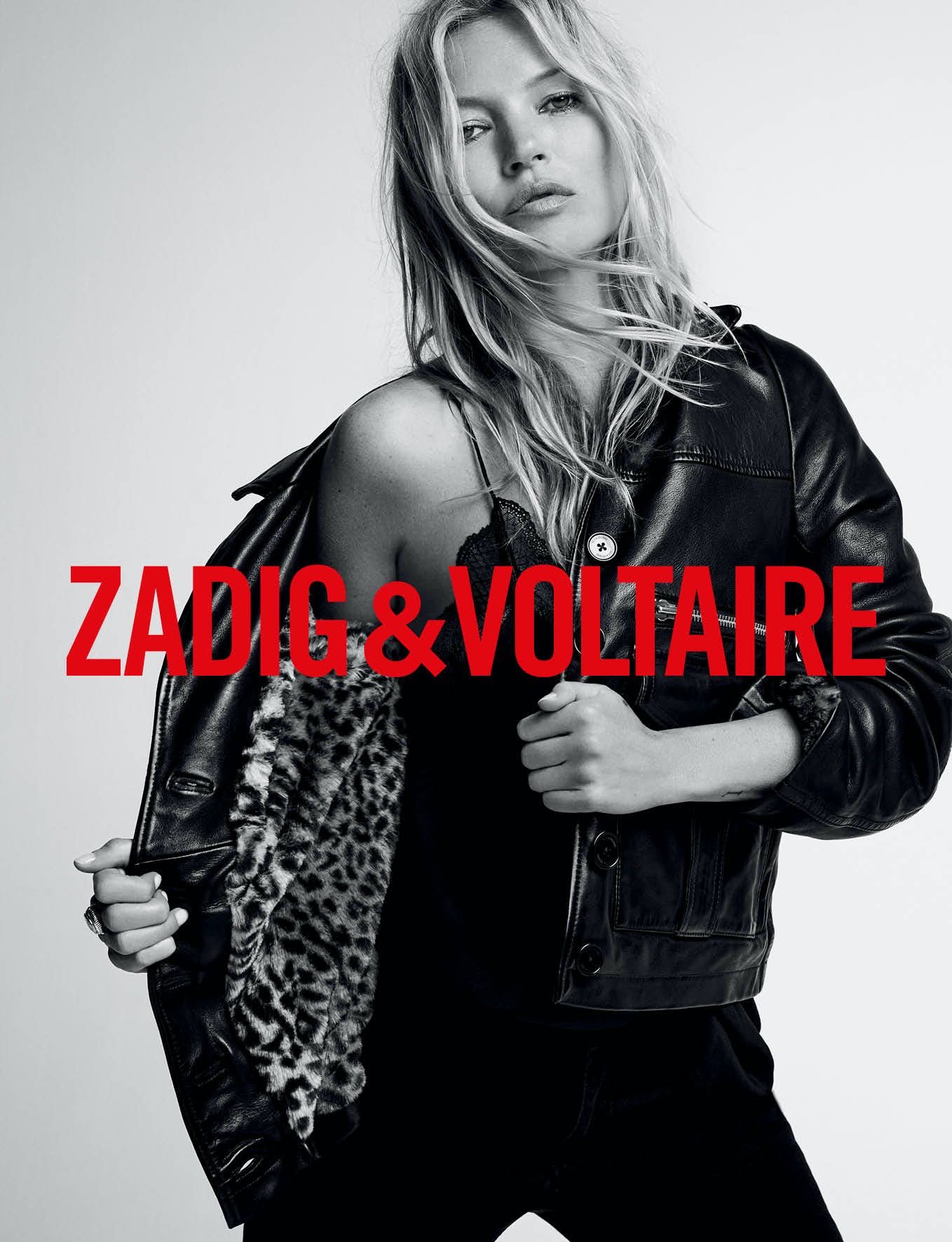 Image credit : Zadig & Voltaire campaign
There are also all the "small" designers, halfway between luxury and ready-to-wear. Confidential brands, in which materials, attention to detail, customization and artisanal know-how are glorified. If talking about the democratization of luxury is in itself a paradox, accessible luxury constitutes 98% of the luxury market today.
Michelle Chevalier and Gérald Mazzalovo, Management et Marketing du luxe, Dunod, Paris, 2008
Luxury is becoming fashionable: the last straw!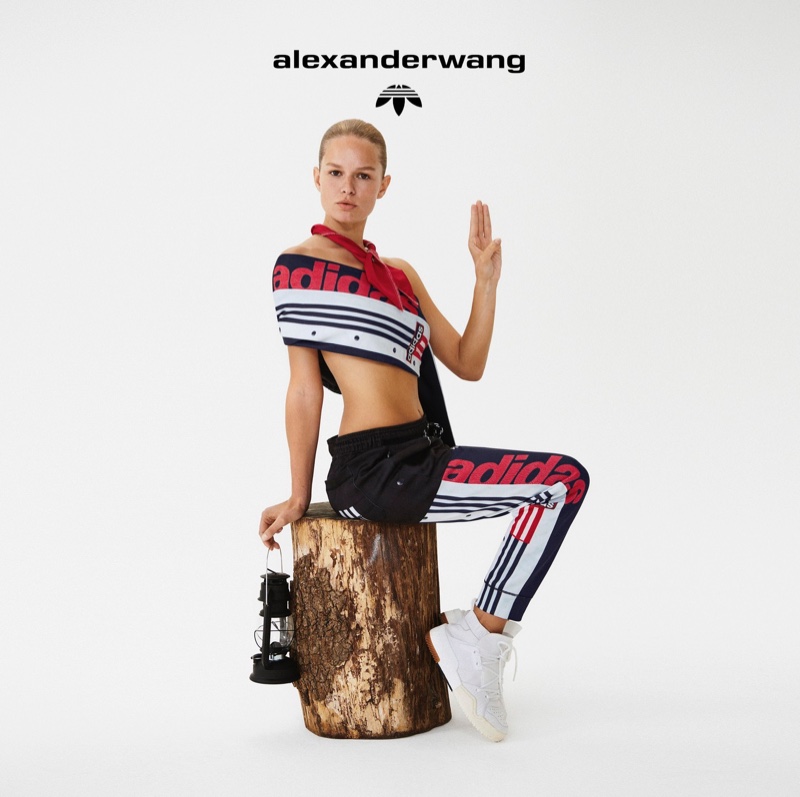 Image credit: Adidas x Alexander wang campaign
To take their part in this accessible luxury, the big houses accept collaborations with more popular brands that wish to give their consumers the illusion of luxury for a collection or a limited edition : Adidas X Alexander Wang, H&M X Karl Lagerfeld, Monoprix X Maison Château Rouge…
Image credit : H&M x Karl Lagerfeld campaign
Image credit : Monoprix x Maison Chaêteau Rouge campaign
They also let themselves be tempted by the premium segment, creating new brands, such as Valentino with RedValentino in 2003 or Chloé with See by Chloé in 2002. In the article "The role of perceived value in vertical brand extensions of luxury and premium brands" published in the Journal of Marketing Management, Dall'Olmo Riley Pina and Bravo warn these players that this downward vertical extension will make customers more attentive to the product category, but also that the price difference with the parent brand should not be too great in order to maintain its luxurious image.
Image credit : RedValentino
Image credit : See by Chloé
In this process of "premiumization", the major luxury players have all or almost all, launched lines of small accessories, in order to allow the consumers to offer their their share of the dream. Thus, while Chanel's watches and bags are considered luxury items, its glasses, aimed at the upper middle class, distributed through partners networks at more affordable prices, are more akin to premium products. But when luxury becomes accessible, can it still be considered luxury?
To this question, Bastien Vincent and Kapferer, authors of "Luxe oblige" are formal: "rarity and luxury are consubstantial. From the moment that luxury becomes more democratic, it loses its attribute of rarity, separates from its essence and risks becoming vulgar.
From customer to guest, from product to experience
Those who say that luxury has changed explain it in particular by the fact that its consumers are now looking for an experience before a product. But hasn't this always been the case since luxury was luxury?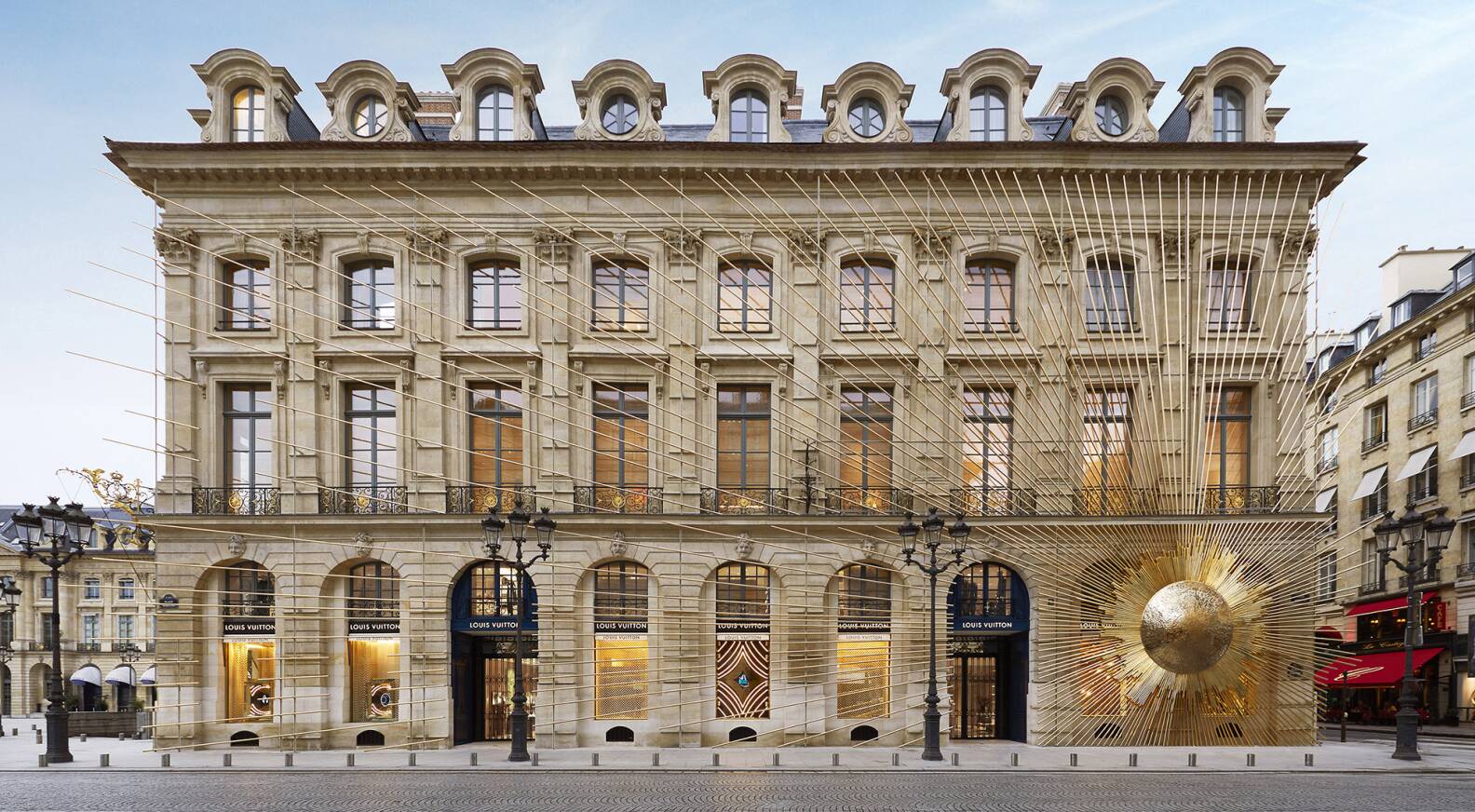 Image credit : LVMH, Louis Vuitton Place Vendome Boutique inauguration
If we associate the emotional dimension with experience, then traditional brands have been ticking all the boxes for a long time; their products being designed with a hedonistic and sensual approach. On the other hand, the shift from modern to contemporary luxury has made evolve the vision of the big houses towards their customers. The snobbery they used to show in the 1980s is now replaced by a customer-centric approach. In this sense, the experience provided requires going beyond the excellence and quality of the goods, to position itself on the notions of well-being and satisfaction. The purchasing process becomes more experiential and omnichannel. Stores are becoming more scenic, like the Louis Vuitton Place Vendôme in Paris, opened in late 2017 and designed as an immersive museum and inspirational, with the integration of more than thirty works of art on four floors.
Image credit : Paris Capitale
The customer, now called a guest, is welcomed in a privileged way. They are accompanied by an advisor in charge of conveying the brand experience. At the same time, a real storytelling around each product is build, reinforcing the feeling of acquiring an exceptional piece.
This shift from product to experience is confirmed by a Boston Consulting Group study in 2021, concluding that experiential luxury - starred restaurants cruises, exclusive tourist stays - now generate the majority of the luxury industry's revenues. The rest comes from sales of physical goods.
It is therefore necessary for traditional luxury to succeed in this transition from product to experience. For this, brands can count on a strong ally: the digital. At the era of the COVID-19 crisis, some houses extended the physical store onto their website by setting up virtual meetings, allowing customers to talk with experts in video. Gucci, for example, has created personalized experiences, with a simulation of a luxury store and on-screen presentation of the various different items on the screen.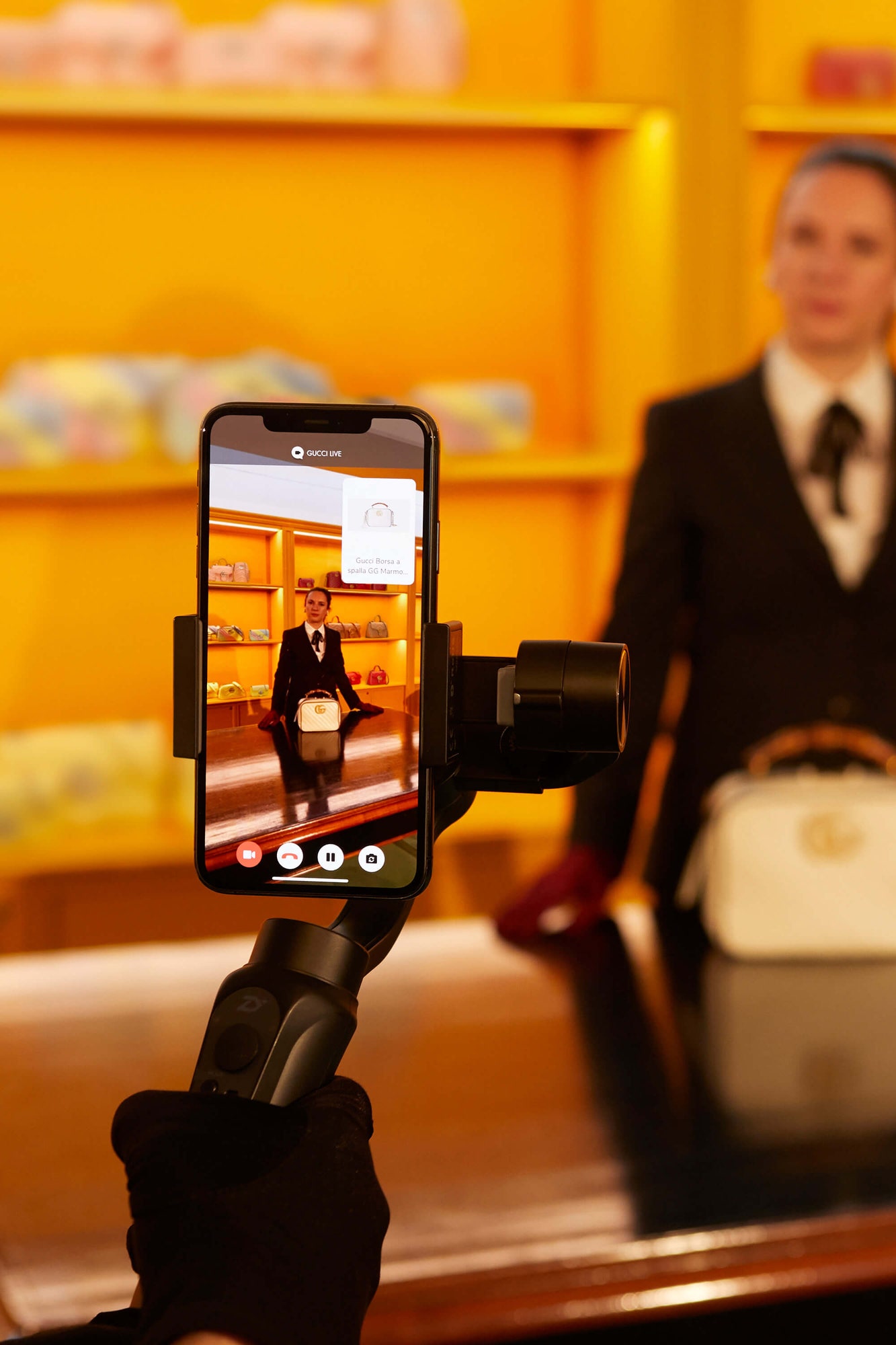 Image credit : Gucci virutal shopping campaign, in Vogue Business
The Four Seasons Hotels and Resorts group, for its part, has multiplied its digital initiatives last year. On its mobile application, for example, it has integrated a chat to reduce physical interactions with staff in its establishments to manage reservations, airport transfers or to order room service from your mobile phone.
Image credit : Four Season Hotel
Building an exciting mythology
With the "democratization of luxury", new brands are trying tomake a place for themselves alongside the big houses. To do so, they must succeed in creating an inspiring narrative in order impose themselves alongside their elders. Indeed, in this field, the latter have a step ahead.
Image credit : Movie poster of Yves Saint Laurent
Chanel or Yves Saint-Laurent, for example, have built a very strong mythology around their name and their creator-founder, which gives them the ability to create a sincere and authentic link with their customers.
Image credit : Movie poster of "Coco avant Chanel"
Luxury is thus characterized by an inherited know-how, which makes the prestige and reputation of a brand. Dior, like Hermès and many others, also rely on iconic models, true permanent best-sellers. Timeless figures that are constantly being updated and that have become the unmistakable benchmarks of luxury. The Louis Vuitton logo and the Burberry motif are absolute hallmarks of luxury.
Image credit : Hermès iconic Birkin Bag
In this field, the traditional luxury houses seem to be better equipped. However, they have their own challenges to face, including not getting bogged down in their past.
In this sense, they can draw inspiration from young brands, which embrace with ease the codes of their time. In fact, if luxury plays with fashions, it cannot emancipate itself from the society in which it evolves and must therefore do everything possible to be part of it, without denying its DNA.
Image credit : Burberry campaign with their famous motif (Grailed)
Luxury anchored in a changing society
Today, because ethical concerns, social and environmental responsibility and inclusiveness are prevalent in our society, luxury cannot ignore them. The new brands in the sector have understood this and are seducing the younger generations who recognize themselves in these ecological and societal values. The jeweler Courbet has made a name for itself in a few years by communicating on its synthetic diamonds, while La Bouche Rouge, with its natural products, challenges traditional cosmetics brands.
Image credit : Courbet (Positive Luxury)
But is this notion of responsibility really new? Luxury, in fact, has always been sustainable. Transmission is even at the heart of its values. A luxury watch is designed to last a lifetime and beyond. However, this persistence must now be taken a step further. The choice and origin of materials, the manufacture of the product and its distribution methods are obliged to fully integrate this CSR dimension. It is not the time to relocate production to the other side of the world or to use raw materials that are harmful to the environment for economics reasons or design.
Image credit : La Bouche Rouge
This is why emerging luxury brands are placing responsibility at the heart of their model. They are laying these new foundations that the traditional players are now embracing in order to keep pace with them. In the same way that Prada, Stella McCartney or Versace renounced the use of animal fur in their creations a few years ago, today all of them communicate on their social and environmental commitments, with varying degrees of success. Thus, Burberry has raised the indignation of the general public in 2018, after burning more than 28 million pounds worth of unsold products.
Image credit: Prada publicity against Fur (Journal du Luxe)
Statutory in the 1950s, flashy in the 1980s, more experiential and responsible today, luxury has never really changed. It was only, as it always has been, adapting to the challenges and expectations of its time. To do this, it constantly arbitrates between its 3 main cursors - exception, excellence and emotion - in order to position them in the the right way, at the right place and at the right time.
If the codes of luxury today are not the same as those of yesterday or tomorrow, the notion of luxury on the other hand, remains intangible. This perception is in line with the philosopher Gilles Lipovetsky, when he states that luxury is, in fact, "the perfect mirror of our civilization".
Contact us
Contact Hapticmedia now to see our successful user cases and the visible improvement we have brought to our clients. You will be amazed.