2D VS 3D: Which works better for your eCommerce?
By Yahong Zhang |
This article on "2D VS 3D" compares 2 most popular methods to showcase products in ecommerce websites- 2d images and 3d models, in terms of customer engagement and conversion rates.
Ecommerce is gaining increasing popularity
The estimate of people shopping online today is about 2 billion. This is roughly 25 per cent of the world's population, and those numbers are still growing massively By the end of 2021, e-commerce is expected to take over 17.5 per cent of retail sales.
This tremendous growth in e-commerce is mainly since consumers can shop anywhere at any time at their convenience. E-commerce platforms allow customers to find a wide range of products in a fast, accurate, and straightforward manner, which in turn hastens the transaction process. According to a survey, 35.7 per cent of consumers shops online because it saves time and energy, while 53.9 per cent of consumers believe that shopping provides the luxury of home-delivery services.
Images and Ecommerce
Customers do enjoy looking at cool 2D images.
This is currently the most common practice for ecommerce platforms to display products and create involvement. Brands have been investing millions of investments to shoot as many as high quality pictures while maintaining the webpage load speed.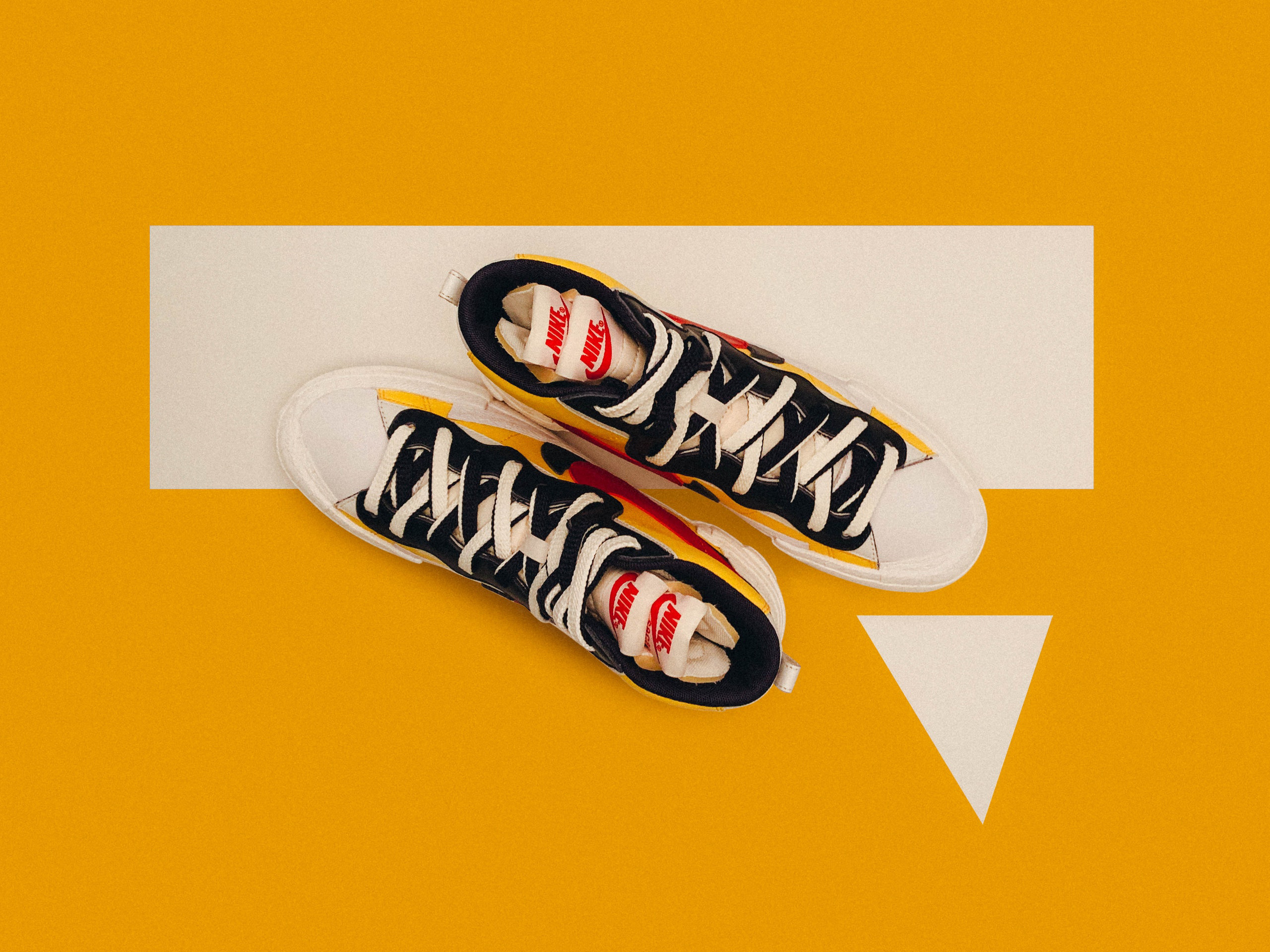 However, the lack of "touch and feel" experience of 2D images is hindering online business
However, online shoppers are reported to have a lack "a touch and feel" experience that they receive in brick and mortar businesses, when they rely on electronic images to make purchases. Because these traditional images do not offer a holistic view of product education and engagement.
This further prevents many of them from fulfilling their shopping needs online and accounts for also one of the most important reasons why customers do not receive immediate gratification, compared to shopping on traditional commercial platforms.
There is also uncertainty about product details, fitting, custom orders
Finding and achieving confidence that proposed products can meet their needs and expectations is a challenge. This is one of the reasons why growth in e-commerce, although speedy is still limited.
This lack of confidence, in turn, causes uneasiness and may lead to increased shopping time and marketing costs. Nowadays online retailers spend enormous time and money in marketing to build trust and relationship with customers, but this trust cannot take over the joy of actually making sure that those products fit clients' intended needs. Especially when it comes to purchasing products that are very complicated or need to be personalized, like luxury bags, high jewellery or furniture, this limitation becomes unavoidable.
E-commerce platforms, therefore, seek new ways to enhance customer's engagement and product education.
3D-Modelling and Ecommerce
In order to combat these limitations, rapid advances have been made in several technological areas to blur the lines between the virtual and physical world, ultimately increasing customer engagement.
3D visualization used in eCommerce enhances shoppers' understanding for products
Of the numerous methods being tested, 3D Modelling has been proven to be very useful. This technology can boost customer's product education and engagement positively by limiting mistakes that would have otherwise occurred with the use of static 2D images.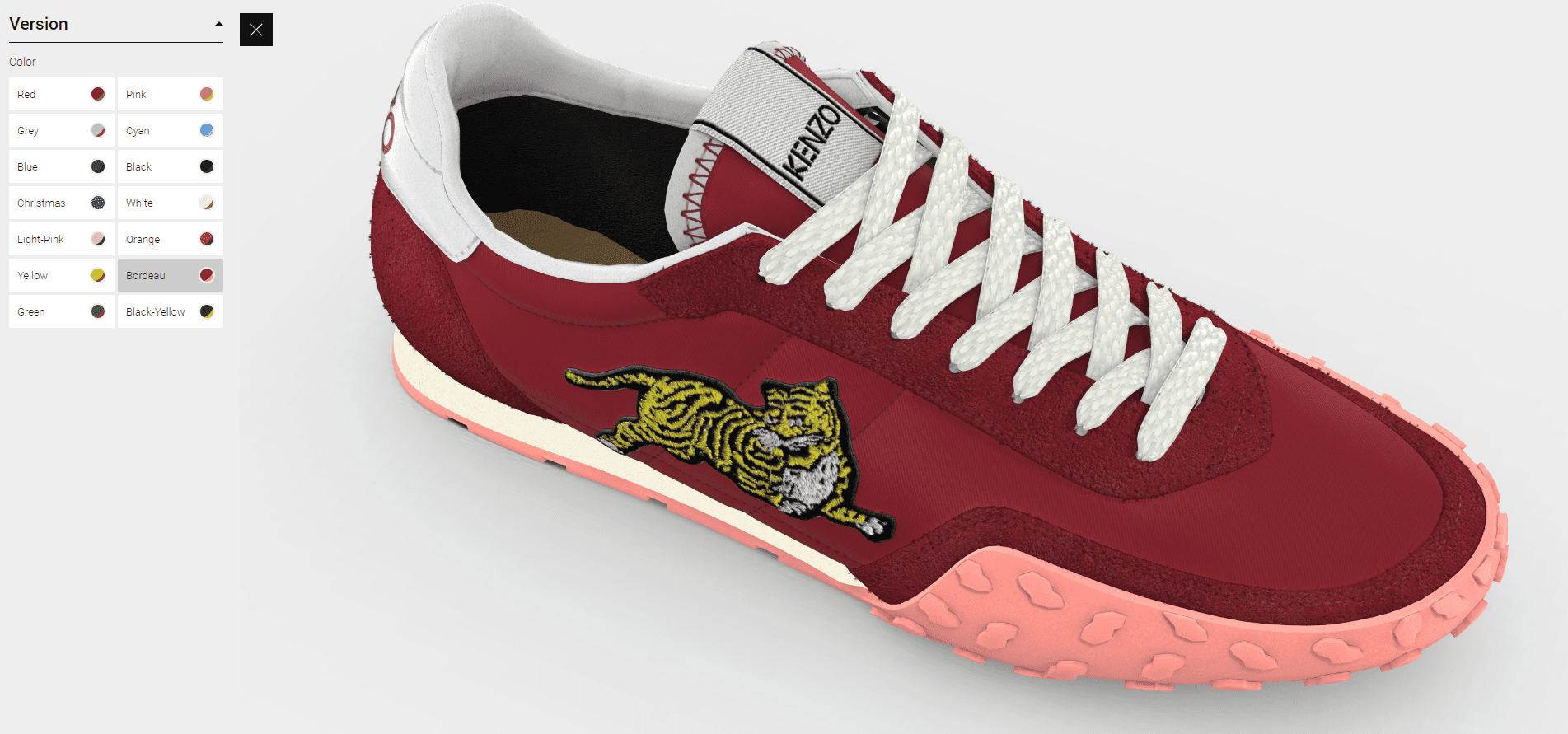 Source: Kenzo uses 3D modeling and visualization to better present their product and the concept of co-creation to clients. Read more about our client projects here.
Clients can interact with the product to see every detail with a 3D model: turn it, spin it, zoom in, zoom out…
3D Modelling, otherwise known as Product Visualization or product rendering, is a technology that renders a realistic visualisation of a product or architecture. It provides avenues for business to display their products through a 3D viewer on their websites in a manner that customers can see from 360 degree all attributes of the product clearly including textures, sizes, colors and many more.
High end brands like Lolo Chatenay are now combining 3D technology and mass customization to provide tailor made products to clients. This is a simplified 3D bag configurator demo. Read more about our client projects here.
This stunning and realistic showcase is made through the combinations of 3D Imaging and augmented reality. Some free software used for this include Blender, Modo, SDS by Autodesk, Maya and ZBrush.
2D vs 3D: Benefits of 3D Models over 2D Static Images
Enhanced customer engagement though interaction
According to Supun and Indika, customers are willing to interact with the product and by doing so they become more involved and can be driven to seek out additional information about the products which ultimately increases customer's willingness and altitude to patronise and purchase on the e-commerce platform.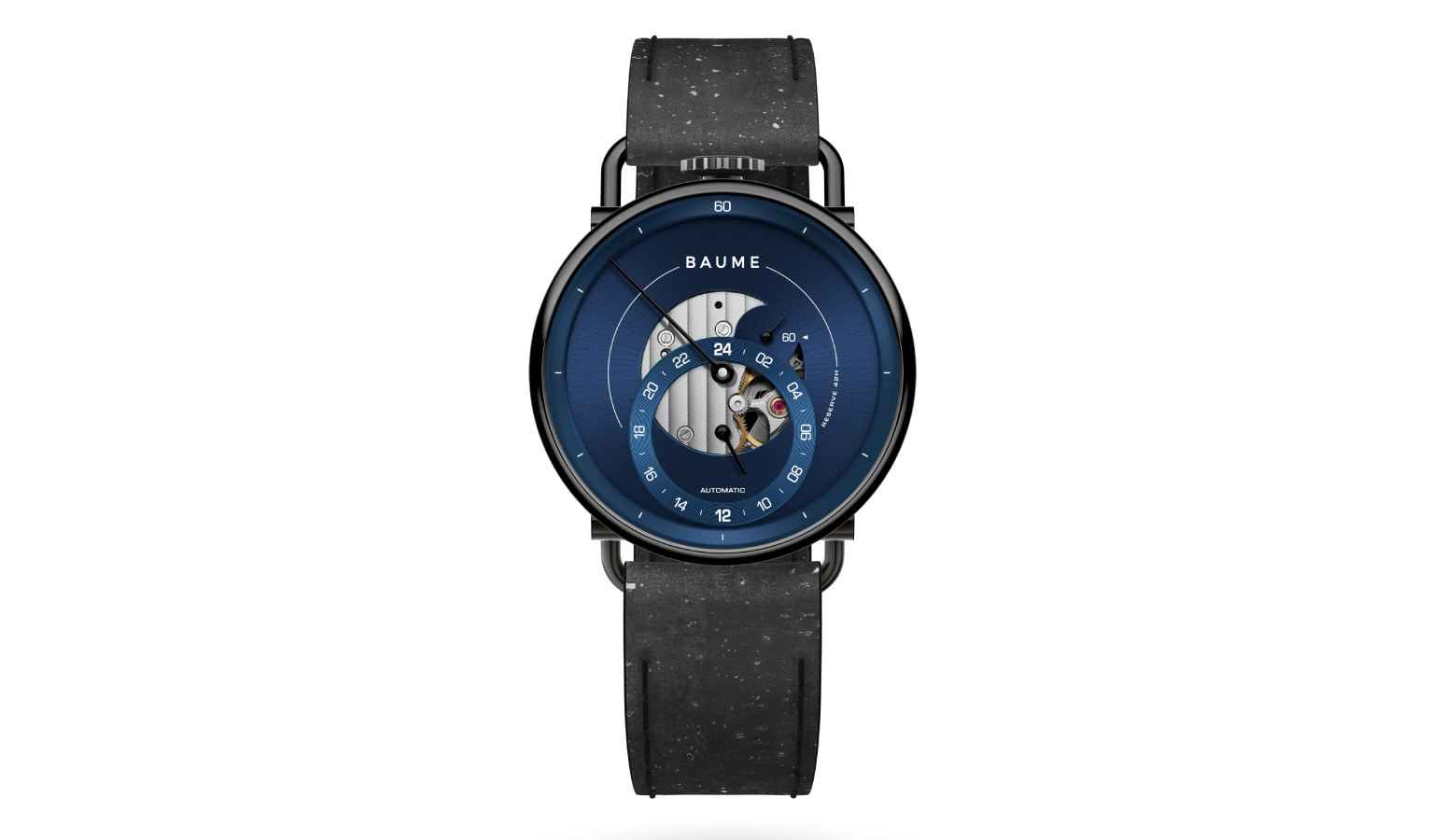 Baume & Mercier is taking advantage of 3D visualization and configuration technology to provide a thorough understanding of their tail made luxury watches to clients. Read more about this client project here.
A thorough comprehension of the product
Visuals have the potential to engage and drive the emotions of a user in a defined manner. In the case of interactive visuals, users can embrace the aesthetics and holistic product view, which in the end profoundly impact their decisions.
Using 3D models, customers are able to explore and inspect products freely. They can play with the product, zooming out, zooming in, rotating and view it from all angles. This experience provides customers with control over information, which can positively impact their buying decisions because they will have a greater understanding of the attributes, features and functions of that product.
An involving and personalized shopping experience
In addition, with the help of the 3D models, customers will have a heightened sense of presence, that is to say, they can actually see and touch those products. 3D models allow customers to tap into memories, feelings and experiences, producing a positive sensory experience.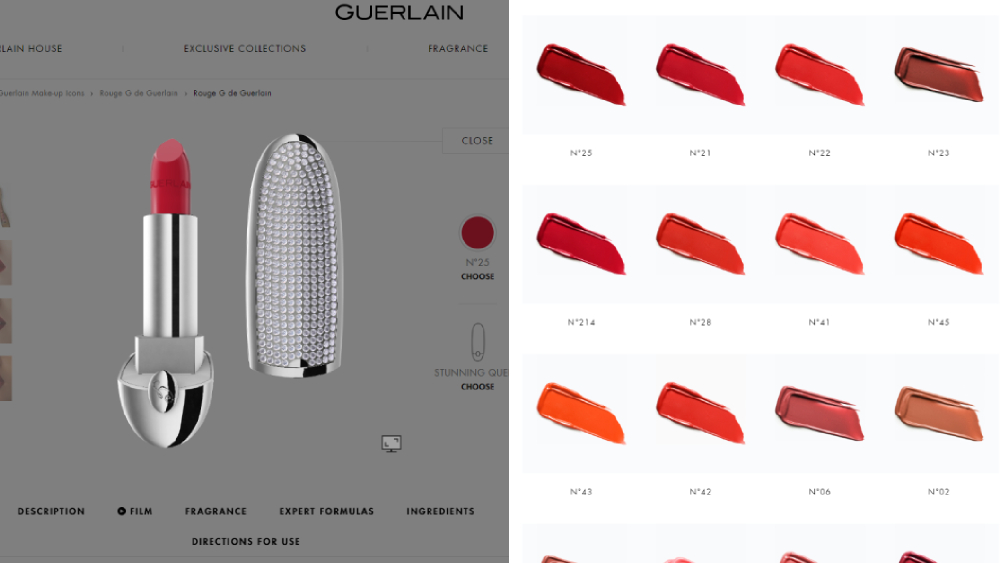 Source: Gerlain Rouge G 3D lipstick visualizer. Read more about our client projects here.
Better website performance without a ton of pictures
Another important point is that traditionally if brands want to offer different views on a specific product, they have to load an enormous number of images which can reduce the loading speed of their webpages and furthermore lead to unsatisfied customers. With 3D models, however, images are no longer needed. 3D models are lighter, easier and cheaper to implement while offering a better shopping experience.
Shoefitr, a Pittsburgh, PA-based startup developed a 3D Imaging Technology to help customers figure out the right size for shoes in 2010. In collaborations with an online shoe retailer, Running Warehouse, Shoefitr tested the effects of their new application on ecommerce shoppers.
After analysing the impact of this method for two years, they discovered that the 65 per cent of footwear returns were related to improper fit, which ultimately resulted in unhappy customers, missed sales opportunities and increased costs and time in operation.
With the adoption of the Shoefitr's online fitting application, Running Warehouse witnessed a 23 per cent decline in fit-related problems and 2.5 per cent increased profit margin.
3D Configurators Combined with Mass Customization
3D product configuration is now becoming one of the hottest trends thanks to 3D modelling and growing demands for online customization.
Light and easy to implement
Initially if brands want to offer customization, they produce as many as photos trying to cover all possible attributes: sizes, textures, colours, etc. But this method requires a vast amount of funds and such heavy load of pictures will lower webpage speeds and therefore ruin shopping experience.
An unlimited number of combinations within one 3D model
Now with 3D product configurators, online retailers can offer unlimited ways for their customers to customise and view products.
Source: Edenly 3D jewelry visualizer and configurator. Read more about this client project here.
All kinds of products ranging from footwear to complete detached houses can be configured with such technology. 3D configurators are flexible and allow customers personalize one single product with unlimited choices. A simple product line may not acknowledge the impressiveness of 3D configuration.
Agile
However, when dealing with various products and consumer needs, it is advisable to work with product configurators which minimizes production costs and at the same time drives higher customer satisfaction.
Source: Guerlain adopted 3D visualization and customization technology to offer clients the opportunity to fully explore the Rouge G collection as well as to personalize the product according to their unique taste.
Guerlain recently released a digital campaign for its collection of icon lipsticks. They adopted a 3D product configurator posed by Hapticmedia, which allows customers to personalize all combinations of 38 shades and 22 mirror cases. This page itself witnessed a 200% improvement for conversion rates compared to other pages.
Similarly boat manufacturer, Zodiac Nautic implemented a Sketchfab 3D configurator too and in just two years, the company received more than 50% of their sales using this model.
Future for 3D modelling in ecommerce
Many businesses have already witnessed progress with 3D Modelling.
According to Cappacity, 82 per cent of product page visitors activate 3D view if it applies and 34 per cent spend more than 30 seconds playing with it. This technology provides a more efficient method for increase customer engagement and conversion rates. Its 360 degree product view has brought a lot of benefits to consumers too.
In order to provide an optimum shopping experience, businesses need to consider 3 key factors when looking for a qualified 3D solution: 3D production speed and costs, performance, easy embedding and synchronisation with product catalogues.
In e-commerce sector, it is vital to be quick and responsive regarding emerging market trends
E-commerce industry usually stands in the front line to deal with dynamic changes in the market all the time across sectors. Therefore, online businesses must be agile and responsive to cater to these trends in order to survive this competitive environment.
With 3D product rendering, brands can quickly make changes on product models so to match emerging customer demands. These models can equally be used to test acceptance levels and shield businesses from financial pitfalls if clients do not accept new ideas.
With the variations in texture, tone, material, angles and colour of product brought on by 3D architecture, customers can explore options and make better choices. This technology also provides potentials to attract new demographics through its unlimited options of testing products.
Contact us now: we have already successfully worked with Gerlain, Piaget, Kenzo, Nestlé, Baume & Mercier
Currently an increasing number of retailers and firms are optimising their platforms with the use of 3D tcchnology. The global 3D modelling market reached $5.310 billion in 2017 and is expected to reach a size of $17.292 billion by 2023. In conclusion, even though there is still a lot of work to be done, 3D modelling will be present in the future.
3D configuration services together with 3D modeling, interactive product visualization and mass customization will largely increase customer engagement and therefore conversion rates for ecommerce. Do not miss out this great opportunity.
Hapticmedia has over 15 years of expertise in 3D modeling, visualization and configuration industry, supported and covered by LVMH, Forbes, Les Echos, Le Point, BFMTV. Contact us now to see the visible improvement we will bring to you.
Contact us
Contact Hapticmedia now to see our successful user cases and the visible improvement we have brought to our clients. You will be amazed.