Is 3D printing transforming the architectural modeling business?
By John Victor |
When it comes to rapid prototyping, there is no better or more popular way than adopting 3D printing technology.
This is one of the biggest reasons why the architecture industry nowadays is so keen on embracing 3D printers to make intricate scale models that are simply perfect for all sorts of architectural projects.
3D printing quickly found multiple different applications in 3D architectural model making.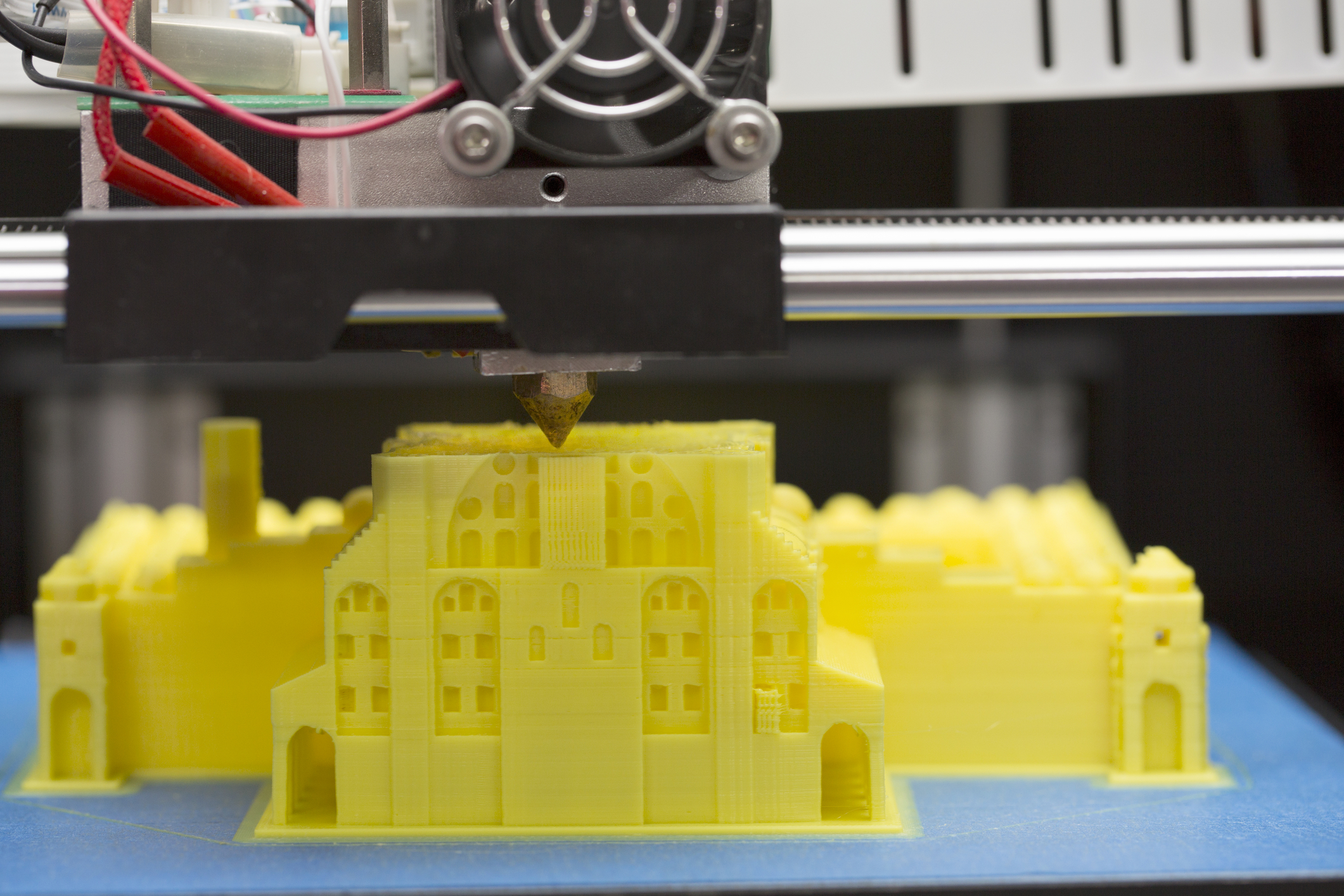 The Use of 3D Printing in Architectural Model Making
In fact 3d printing is one of the best ways to provide an attention-grabbing 3D illustration of concept design to capture the potential audience.
Firstly it is fast and efficient for testing architectural models without big- scale production or even an expensive prototype. An easily printed 3d architectural model serves as a representation of the desired products so that we can test and add context to the existing concept if necessary.
During the development phase, multiple design iterations are created, and that's where 3D printers excel.
3D printed prototypes make the workflow of the architecture industry much more efficient in terms of time, efforts, and scalability.
Another critical advantage of 3D printers in model making is overcoming the limitations of minimum model sizing. In fact this technology allows architects to produce models with minimal efforts and costs, and more importantly makes it possible to change the product at any stage.
3D printing technology increases the efficiency of a project lifecycle, ensuring the best results in the final stage before the project can be approved for construction. By properly integrating 3D printers into architectural workflows, architects get a chance to improve their productivity significantly.
Reshaping 3D Architectural Model Making
Through the use of the most advanced 3D manufacturing technology, architects and 3D artists get to realize all the potentials that this incredible tool offers.
This technology helps them surpass the limitations of the traditional labor-intensive and time-consuming modeling techniques and methods while allowing more creative possibilities.
Here are three ways how 3D printers are contributing to the transformation of 3D model making.
1. Use Case
Many civilizations and cultures have influenced the architecture industry during its evolution. Each added new styles and structures to the mix. This as a consequence led to the development of different construction and design techniques that shaped the modern architecture world.
Traditional materials and methods helped pave the way for the entrance of 3D printers into architecture industry.
From concept design to final construction, this technology enables a much more comfortable and efficient way of efficiently bringing any new designs into the physical world, .
2. Concept Modeling
Concept modeling is an essential part for architecture. It helps both clients and architects to better communicate the idea by visualizing the product and convey the right message.
Since creating concept models by hand takes a tremendous amount of time, effort, and resources, the industry is calling for a more effective way to speed up and also simplify the process.
With 3d printing technology architects are able to use a vast library of different colors and materials, while highlighting all the necessary details within a CAD program. This makes the job of designers, architects, and 3D artists much easier.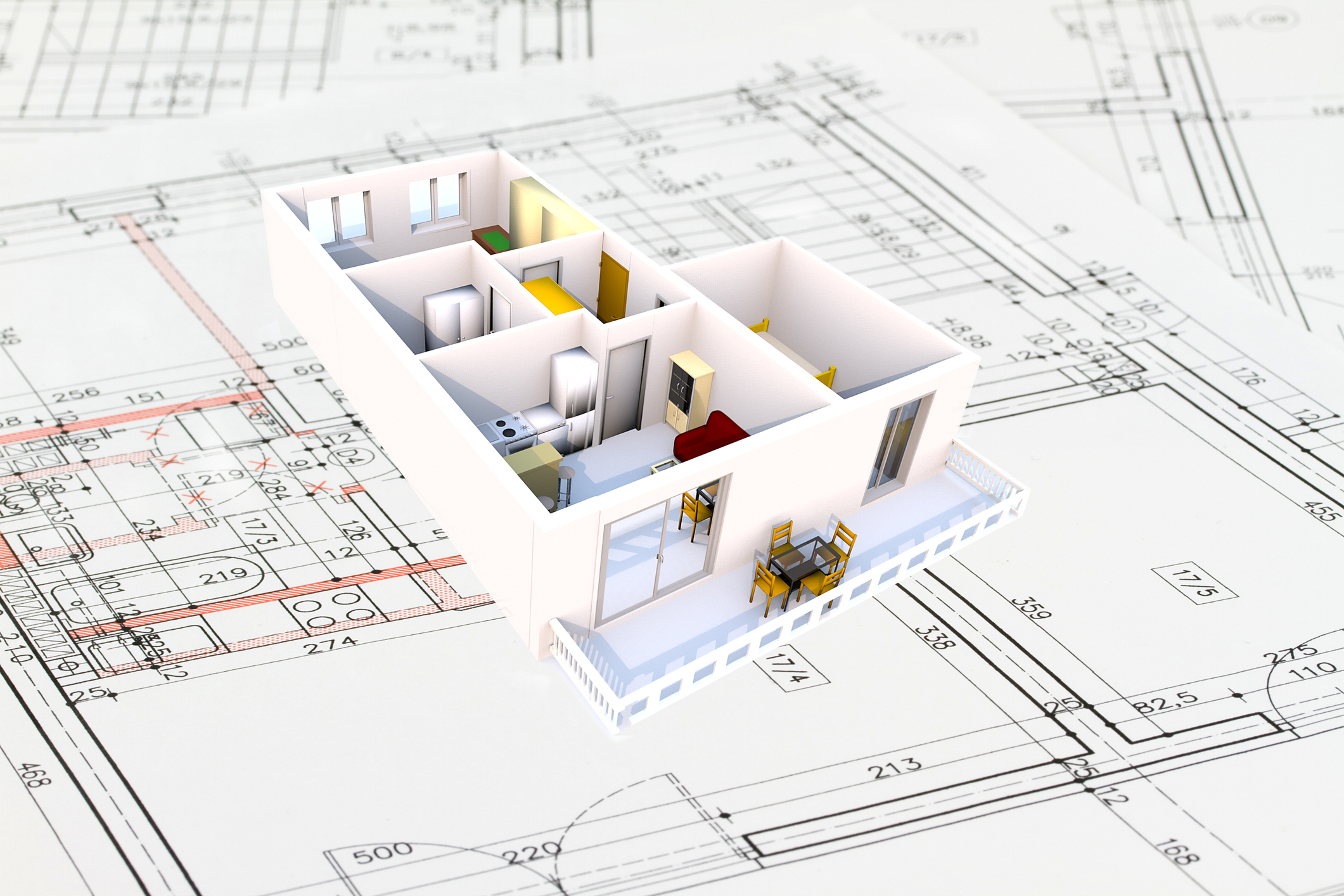 3. Customized Design
In a case where a client proposes to add a feature that does not exist yet, 3D printers allow architect s to explore all possibilities using the materials they can think of.
This is how architects offer unique models and customized designs to clients to meet their specific requirements.
How 3D printing Benefits Architectural Model Making
3D printing on the one hand enables architects to work efficiently and on the other hand allow clients to get a better understanding of what the project is supposed to be like without huge sunk costs through visualization and prototyping.
This being said, such technology is contributing to the development of 3D model making in many different ways, and here are the five most important ones.
1. Better visualization of the design
3D prints help architects with project visualization by conceptualizing and showing 3D models. They can choose from two different models:
● Low-cost architecture models - this is related to cost-efficiency and fast production. The main goal is to speed up productivity by quickly identifying and solving any problems that might come along the way.
● Realistic and detailed architecture models - this is related to project promotion, which includes a visually accurate and striking approach that is meant to capture investors and clients.
● That aside, 3D prints allow architects to test different design scenarios and make changes according to the client's requirements, which saves both time and money
![Is 3D printing transforming the architectural modeling business? 3](/uploads/victor-iFGckeYFgLw-unsplash (1).jpg)
2. Reduce the time spent on creating models
3D printers are so effective that an architect can create any design in much less time than before. Such time-efficiency is what makes their work more affordable, which makes them more competitive.
More importantly, when you don't have to spend hours on a single detail, you can shift focus on more critical aspects of your 3D modeling.
Then, there's multitasking as well. You can charge a 3D printer to do one job while you focus on other tasks.
Finally, there's the increased efficiency, which is a direct result of having more time on your hands. You can now create complicated design elements with ease.
3. High quality and flexible
3D prints are so sophisticated and detailed now. The architectural models you can print with 3D printers come with smooth surfaces and a high level of detail so that clients can feel them.
As 3D printers advance, there are more and more materials, colors, and other essential elements that architects can choose from. This guarantees 3D prints of the highest quality.
4. Easy to re-edit, reuse, and reprint your architectural 3D models
Perhaps one of the most important benefits of 3D printers in architectural modeling is the ability to re-edit, reuse, and reprint your architectural 3D models. Flexibility is critical in modern architecture, and clients are prone to request changes.
While this used to be tedious work in the past, it can be done today promptly. If a client requests a change, you can make it by simply editing the file, which you can share with other architects or use to make a reprint.
5. A cost-effective solution
It's much more profitable to create a model of a project than the project itself. On top of that, it's also much faster and more flexible. 3D printers make 3D architectural modeling more enhanced in terms of versatility, productivity, cost efficiency, and time savings.
Conclusion
Learning more about 3D manufacturing helps model makers improve their workflows, save time, money, and effort while providing 3D models that clients can easily understand or change if necessary. With the highest level of 3D printing support, from conceptual design to presentation, every step can be managed easily.
About the author
John Victor is a content writer at IndiaCADWorks. He writes on various topics mainly associated with Engineering. He can be reached at: john.v@fwsblogger.com or https://www.indiacadworks.com/.
Contact us
Contact Hapticmedia now to see our successful user cases and the visible improvement we have brought to our clients. You will be amazed.