4 Ecommerce Technologies That'll Make a Big Difference To Your Business
By Yahong Zhang |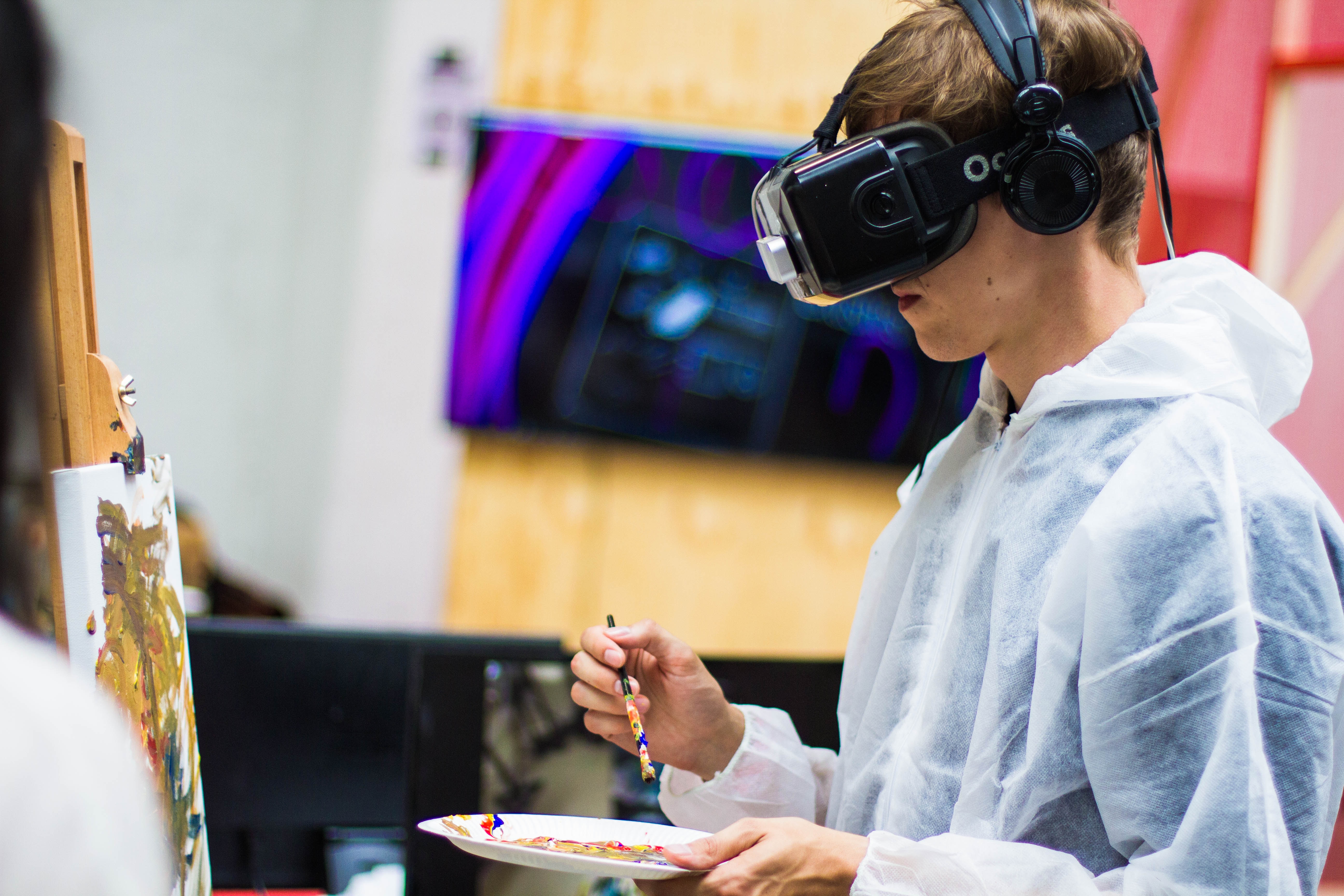 Ecommerce Technology in this era is continuously growing, and with this evolution, it is altering the lives of people around the globe by enhancing their preferred lifestyle. Introduced in 1995, global E-commerce has grown quickly over the years and transformed the business processes, market dynamics, and consumer behaviors.
E-commerce was an innovation of its own times that has brought convenience to our lives, and now, various emerging technologies are being incorporated into this system to enhance the services it provides and therefore to ensure a better customer experience.
4 of the ecommerce technology trends that are changing e-commerce nowadays as well as in the future are augmented reality/ virtual reality, 3d product configuration, voice shopping, and blockchain.
AR/ VR is here to improve shopping experience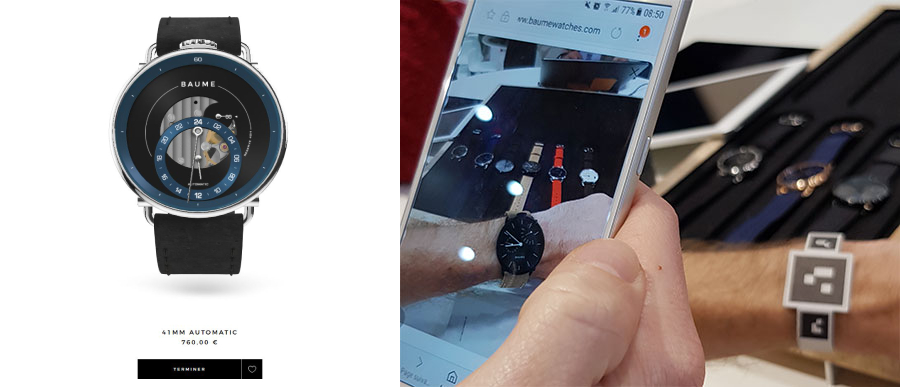 Source: Baume 3D watch configurator combined with Augmented Reality available both online and in physical stores, in cooperation with Hapticmedia
Virtual Reality is a technology in which customers are immersed in an alternate reality.
One branch of virtual reality is augmented reality, where instead of transporting a person to an alternate reality, an alternate reality is brought to the actual reality by superimposing images or other forms of information in the existing environment.
Both technologies are being increasingly incorporated in e-commerce as they offer huge potentials for enhanced customer engagement and allow the organizations to promote their products in a more appealing manner.
Virtual reality allows ecommerce customers to experience shopping in a unique way. For example, if a person wants to buy clothes but are unable to feel ease at choosing the right size or color, which might later ruin the physical satisfaction. Virtual reality technology will allow them to try on different products of the store while also enable them to feel the fabric and decide whether it suits them or not.
Similarly, ar solutions allow customers to see if the product they are buying suits their environment, such as how would a piece of furniture look in a particular space. One of the most famous brands that have adopted this technology is IKEA, where they developed a virtual kitchen experience and users were able to explore different settings.
The cosmetics brand that has gained much popularity for adapting augmented reality is Sephora, in the app of Sephora Virtual Artists which allows consumers to try on different makeups without actually applying them.
3D product configuration allows brands to offers customization
Source: Guerlain 3D parfum configurator in cooperation with Hapticmedia
While E-commerce provides various conveniences for the customers, it is unable to satisfy the need of customers to physically examine the product they are aiming to buy. However, with 3d technology, a customer can access a 3d product configurator of the product they want to buy, inspect it thoroughly by zooming it in and out, and rotating at different angles.
Some luxury brands even also allow online personalization. Some of the luxury brands that have adopted 3d product configuration include Guerlain – where customers can customize their own lipstick, its case and shade according to their own requirements depending on their mood, taste and color that suits them best;
Baume Watches – where consumers can customize their own watch, it dials, model, color, case, belt texture, and color. Customers can even customize the minute and second hands, both with the help of a 3D navigator which allows them to inspect every angle of the product themselves.
In collaboration with HapticMedia, these brands are offering their consumers an option to personalize their luxury brands and ensure that the product is exactly according to their specification with the help of highly sophisticated 3D product configuration.
Voice shopping is getting attention due to the importance of speech input in searches
Voice shopping is a new trend being introduced in e-commerce; however, it has yet to gain worldwide recognition. It has been estimated that by 2022, the voice shopping trend will reach the worth of $40 billion.
Also, it has been suggested that by 2020, 50% of all searches will be done by speech inputs and gesture inputs and the number of voice-enabled assistants will reach 75.5 million.
Hence, to stay ahead of trend, e-commerce companies have started adapting voice shopping. The dominant e-commerce company today in the industry for voice shopping is Amazon where 55% of the grocery orders were placed through speech inputs in Amazon Echo whereas 41% of the grocery orders were placed through Google Home.
Some other small e-commerce companies have also integrated Amazon Echo and Google Home to offer their customers the shopping experience via speech inputs and gesture inputs.
These statistics show that people are already adapting to voice shopping as speech inputs and gesture inputs are much more convenient as compared to text inputs and this number will only continue to grow.
Blockchain is already tested and implemented in e-commerce
Blockchain is one of the most buzzed-about terms in the tech community in this era and has gained a lot of popularity. After being introduced in 2008 in the form of bitcoin, a cryptocurrency, and public transaction ledger, blockchain has been found to have applications beyond the scope of cryptocurrency.
Its applications are also being incorporated in e-commerce, with initially being introduced as a centralized digital payment system. Some of the advantages of introducing blockchain to e-commerce are:
One of the biggest retailers that have adopted blockchain for its e-commerce is Walmart. After being faced with the challenge of tracing the source of food to deduce the origin of food-borne diseases, which would take weeks if not longer in some cases, Walmart decided to adopt blockchain with the help of Hyperledger Fabric for food supply chain which is decentralized and easily traceable. Today, Walmart can trace 25 products from different suppliers and provide their customers a safe and healthy food.
Conclusion: Ecommerce technology in the future
As the market is evolving, companies are also transforming their practices as e-commerce is an area which can be hugely impacted by technologies. Hence, in order to succeed in this competitive era, e-commerce players have to ensure that they stay ahead of the emerging trends in e business.
Contact us
Contact Hapticmedia now to see our successful user cases and the visible improvement we have brought to our clients. You will be amazed.