Who will be the leaders of tomorrow's luxury market ?
By Aurélie Perrin |
Required to reinvent themselves by a public that is less and less captive and more and more concerned about environmental issues; pushed by new agile entrants who look to the future: traditional luxury houses are forced to reconsider a number of supposedly inalienable assets. Forced to venture into territories that were, until recently, totally unknown to them, they are reinventing themselves today in order to hope to exist tomorrow.
The wave of "Luxury Startups"
They are trendy, breaking the codes in the world of jewelry, fashion or leather goods with audacity. Natively digital, led by inspired young designers, they are shaking up the world. They are even said to be shaping the future of luxury. These are the young brands, small and still confidential, but which are nibbling away at an ever-increasing share of the luxury goods market every year.
Once looked at with disdain, then with irony, they are now spied upon and copied by the traditional players in the luxury industry, who do not hesitate to seek out collaborations to take advantage of their vitality. In the race for GenZ, these new entrants have clearly taken the advantage. However, they remain fragile against iconic houses, known throughout the world.
As proof, 10 French groups are now in the Top 100 luxury companies (Deloitte 2016), representing nearly 24% of total sales worldwide. When traditional luxury brands are content to defend their territory, these young entrants are still building theirs. More conservative than revolutionary, the big houses are nonetheless being forced out of the comfortable cocoon they had woven to embrace a new stage in their history.
Mixing Genres
In every part of the economy, new brands and business models are disrupting the economy: Airbnb, Uber, Alibaba, Netflix… The luxury sector is therefore no exception to the rule and must relax the rules for entry into its exclusive club. Apple is now as desirable as Dior, if not more so for Millennials and GenZ. This new clientele forces luxury brands to focus on the consumer, to explore their behavior and mentality. Gone are the days when the customer's opinion counted for little or nothing.
Trendwatching's Future of Luxury report, thus describes that growing wealth and mobile consumption have created an "epic shift toward more varied, complex, individualized and meaningful forms of luxury consumption."
As Bain & Co points out in its "Luxury Study 2017 Spring Update" report, "brands must rethink their strategies and adapt to a Millennials mindset." But appealing to a younger audience also requires re-examining one's brand under the microscope and making some severe cuts.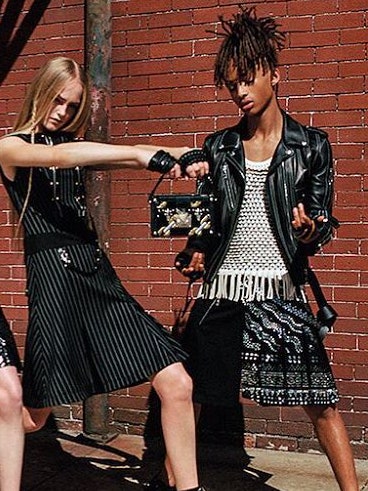 Image credit : Jaden Smith starring Louis Vuitton Women collection (GQ)
In a redesigned competitive landscape, where quality and craftsmanship are taken for granted, and are therefore no longer the main elements of choice, traditional brands are looking for a new lease of life. And they are finding it in the collaboration with artists, celebrities, influencers, but also new entrants. The objective: to highlight their originality, their freedom of spirit and their openness to novelty.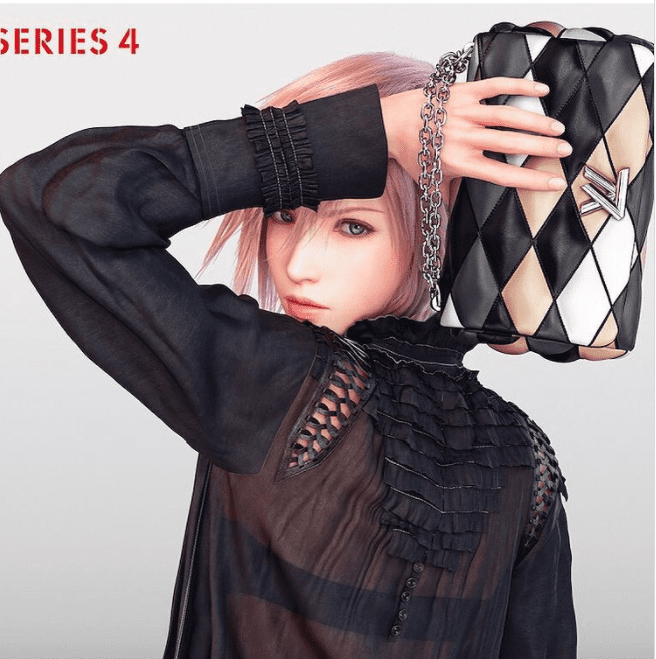 Image credit : Lighting (Fianl Fantasy) starring Louis Vuitton, on Nicolas Guesquière Instagram account
In 2016, Louis Vuitton thus expanded its communication in its spring women's campaign, which featured both Jaden Smith, a 17-year-old young man, thus wearing clothes intended for women, and Lightning, virtual heroine of the video game Final Fantasy, which has since become one of the trunk maker's new muses. According to Vogue, the creative director of the House, Nicolas Ghesquière, commented on this decision with these words: "We all live with this new dimension. We all manage to integrate these new notions of digital, virtual and cyber into our real lives" . In reality, what is at stake here is not so much the modernity of the brand as the desire to address young consumers. A seduction operation renewed by the brand in a collaboration with Sophie Turner from Game of Thrones.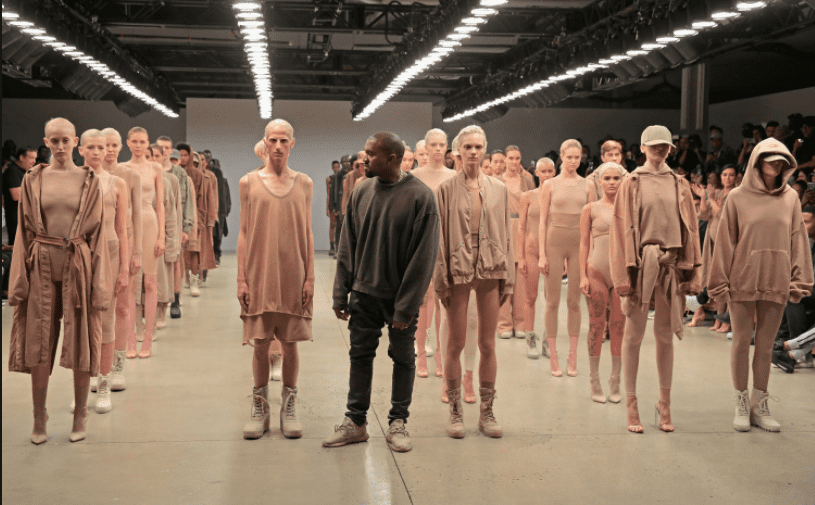 Image credit : Yeezy Day from Kanye West at Adidas
According to the 2019 True-Luxury Global Consumer Insight , the collaborations between brands or with celebrities, which are usually presented as limited editions, are particularly popular in leather goods and sneakers. Among the most famous, we can quote Chanel and Pharrel Williams, Adidas and Yeezy from the rap artist Kanye West, or Louis Vuitton & Supreme.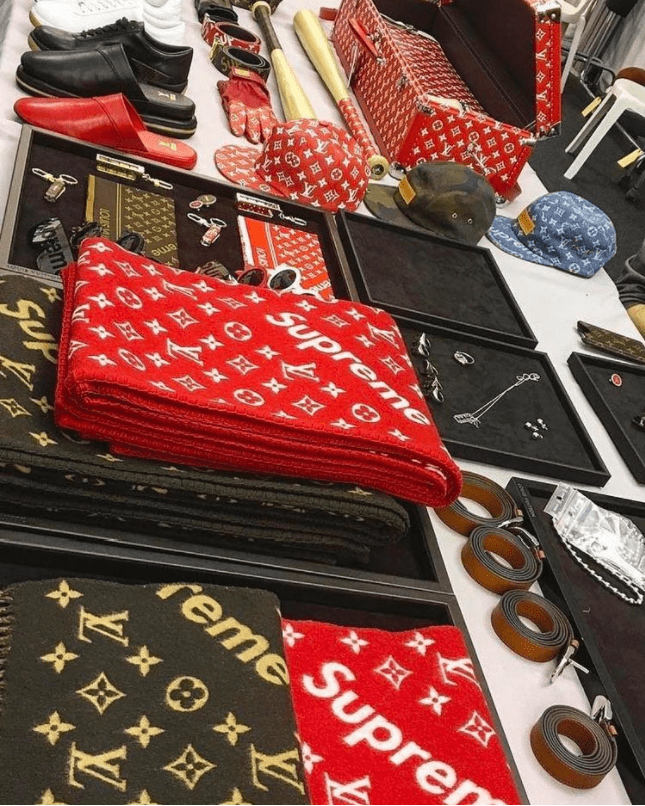 Image credit : Louis Vuitton & Supreme, (Supreme_Hustle Instagram account)
A fusion of perspectives, values and heritages, which culminated in March 2018, when Vuitton appointed Virgil Abloh, founder of the Off-White brand as creative director for men. For its part, Chanel is now among the shareholders of the Chinese subsidiary of jeweler Courbet, known for its synthetic diamonds.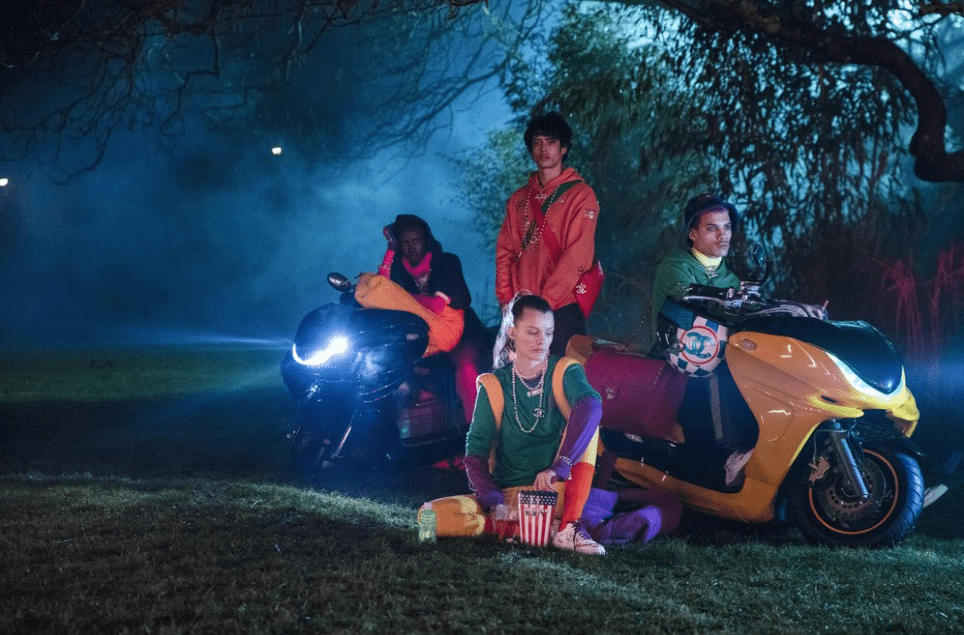 Image credit : Pharell Williams Capsule for Chanel
Fragment the audience to better speak with them
Generations Y and Z are at the origin of the majority of luxury product sales worldwide. These newly affluent, younger but no less demanding consumers have been rewriting the rules of the luxury industry for 10 years now, bringing new needs and behaviors, as well as digitally infused lifestyles.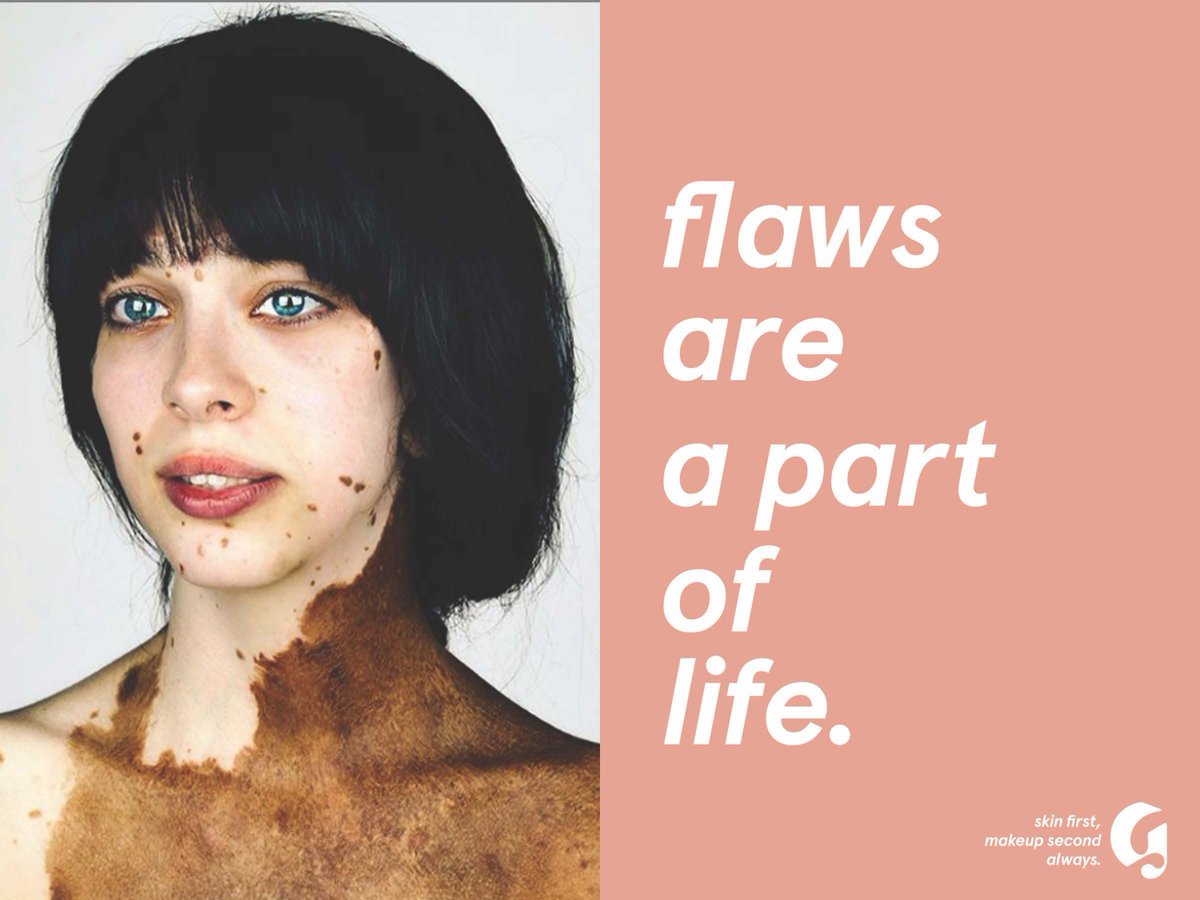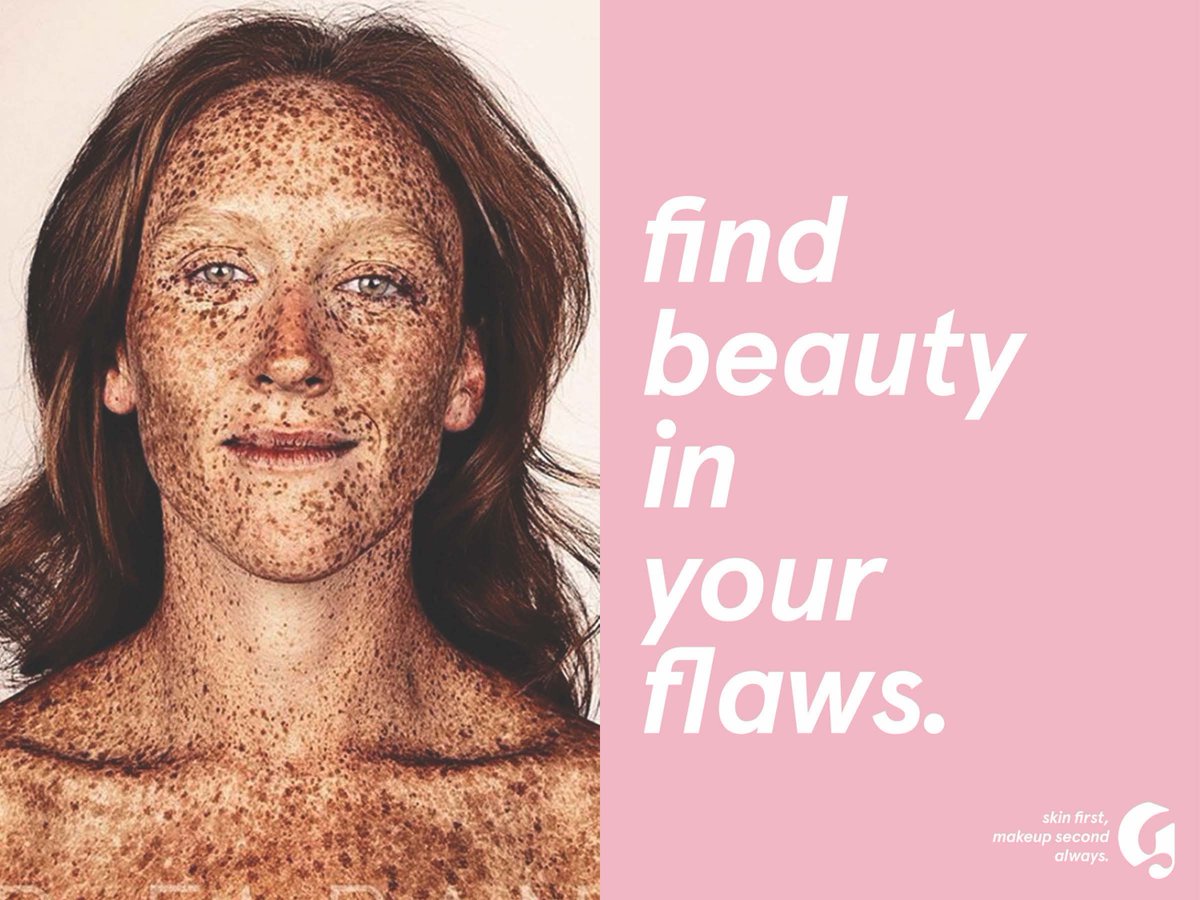 Image credit : Glossier campaign "All about People"
They now represent the largest segment of luxury buyers and are constantly engaging with online content, expecting highly sophisticated digital experiences. So luxury brands must learn to speak their language to deliver superior virtual experiences to them. This is especially true, as the majority of consumers today are in Asia, where the population is the most digitally active in the world.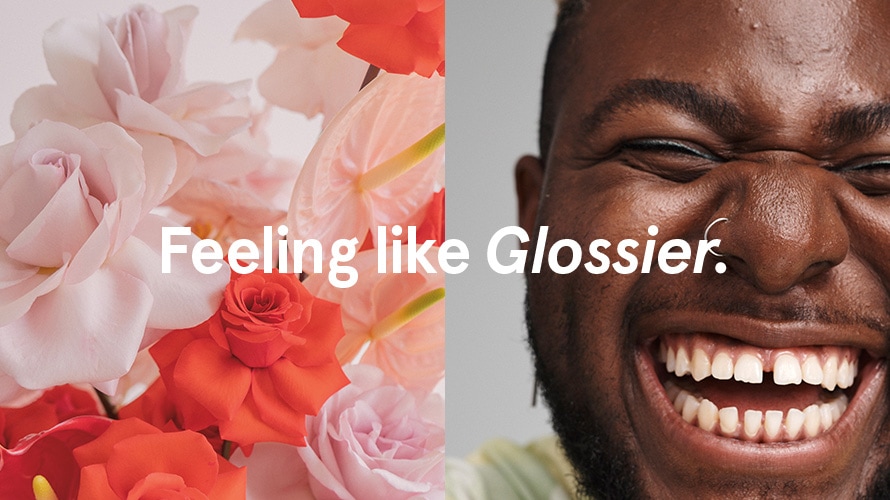 Image credit : Glossier
Natively digital, with D2C distribution models, very dematerialized, the new luxury brands have data and information systems that allow them to shed light on this new consumption. This is the case for Glossier and Reformation beauty care products. Social listening is their first weapon. Through it, they seek to understand their customers, but especially to fragment their audience to generate a more precise and adapted marketing. Indeed, if we usually talk about Millennials and GenZ in a global way, there are in fact a multitude of sub-categories that it is essential to know in order to perform.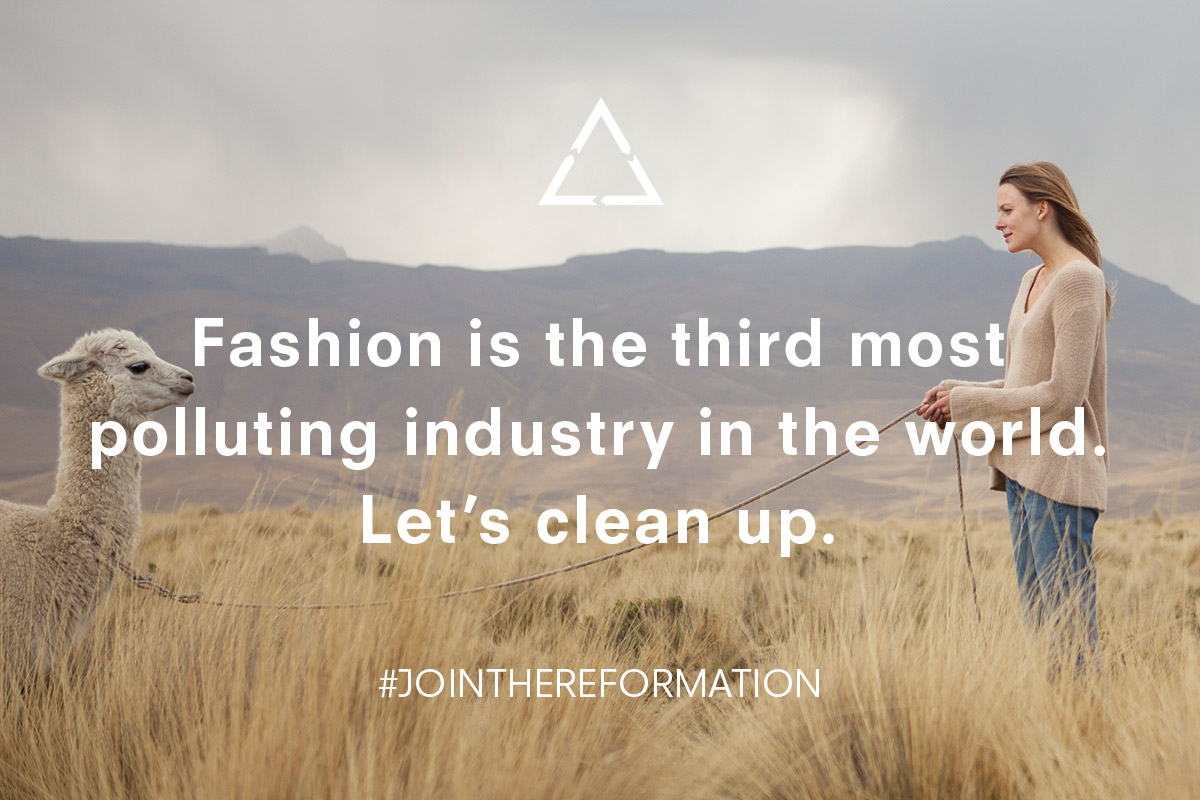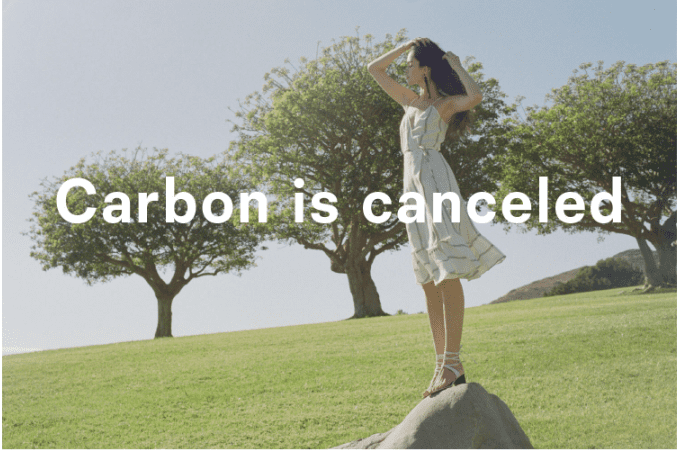 Image credit : Reformation "Carbon is canceled" campaign
Legacy brands still sometimes suffer from a lack of information about how consumers perceive the market. In the digital age, when most luxury consumers in China are 35 years old or younger, preferences tend to change constantly. Therefore, brands without a state-of-the-art digital infrastructure are operating in the dark.
Reinventing the luxury experience in the digital age
According to Bain & Company, the online channel, which is already experiencing double-digit growth in 2019, will continue to gain market share and account for up to 30% by 2025. The rise of social media and platforms, such as Instagram and WeChat, has clearly led to this digital revolution in luxury. Legacy brands, once reluctant, have since put their doubts to rest and crossed the Rubicon.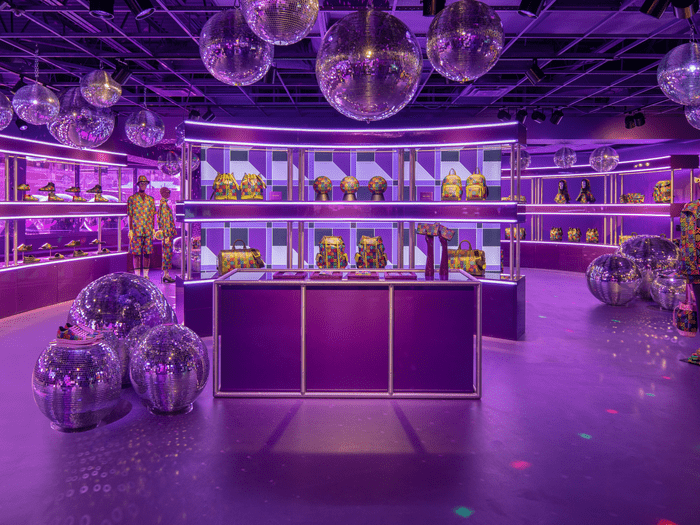 Image credit : Gucci Pin Store in Chicago
In 2019, Gucci opened pop-up stores, called "Pin," to reinvigorate the customer experience at retail. This new concept relies on interactive and immersive digital experiences around augmented reality and original digital devices.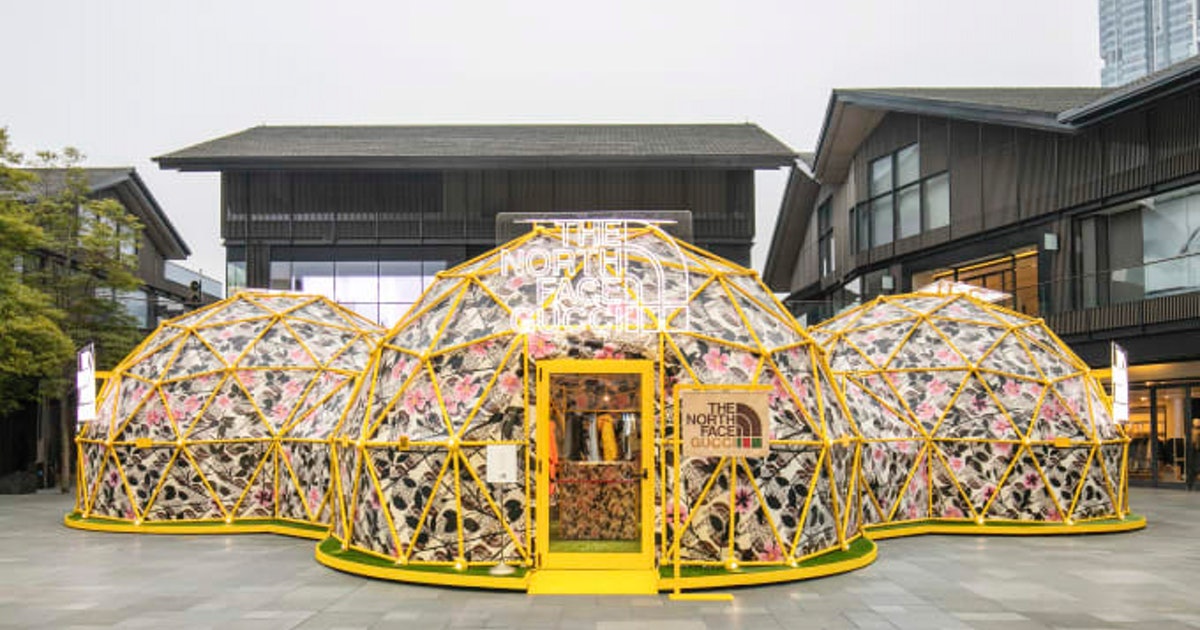 Image credit : Gucci x The North Face Pop-Up Store Pokemon Go , downtown L.A (Input)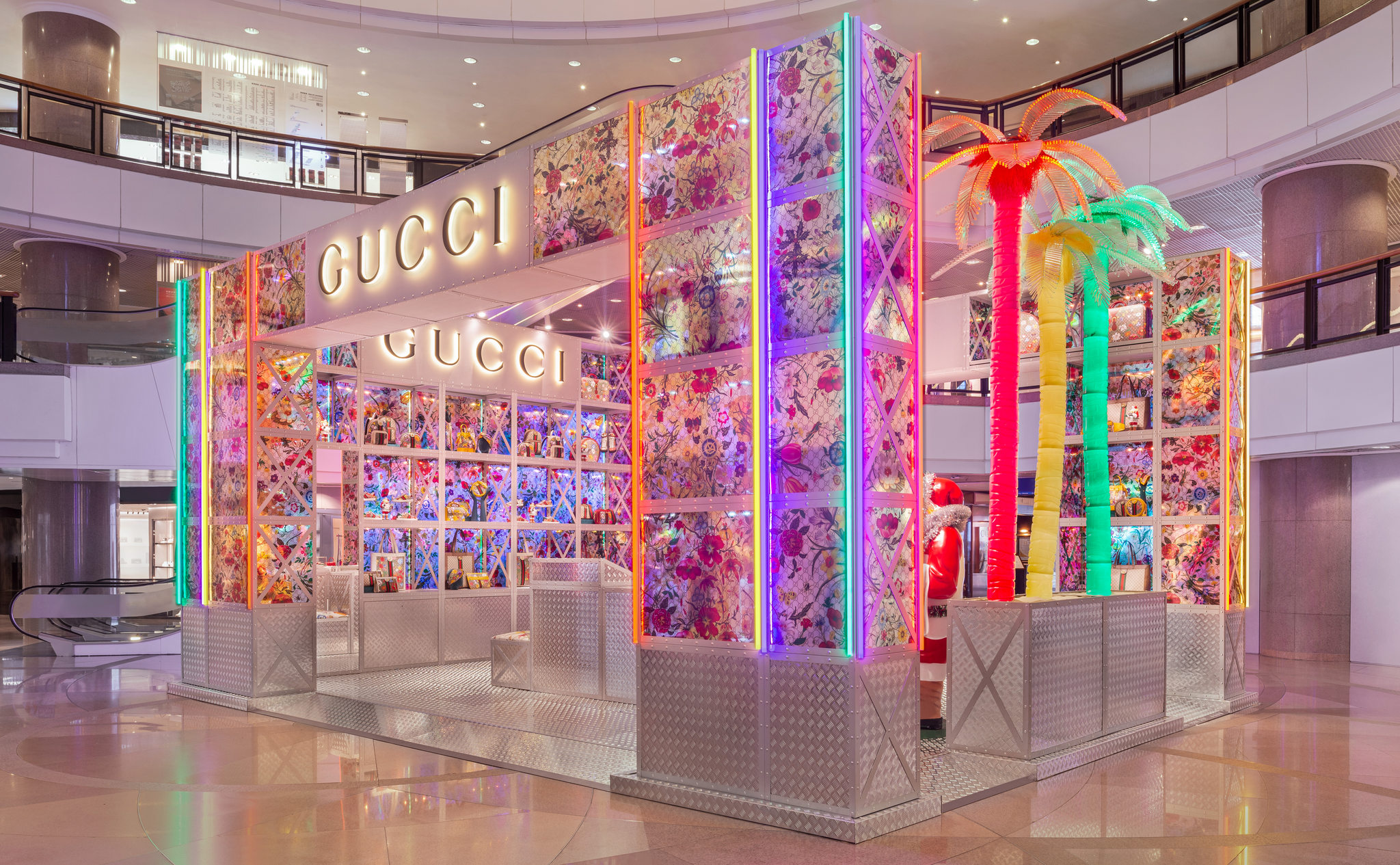 Image credit : Gucci Pop up store , Galeries Lafayette in Paris
Banned from fashion shows for several months, some brands that were going backwards on these new channels have jumped on board, like Celine and its lavish show filmed at the Château de Chambord. In September 2020, British fashion house Burberry broadcast its spring-summer 2021 show on Twitch, becoming the first luxury brand to live stream a fashion show on this live video streaming service, usually frequented by video game players. Live shopping, already popular in Asia, is meanwhile gaining popularity globally. Identified by luxury brands as a real cash machine, this trend will continue and accelerate in the coming months.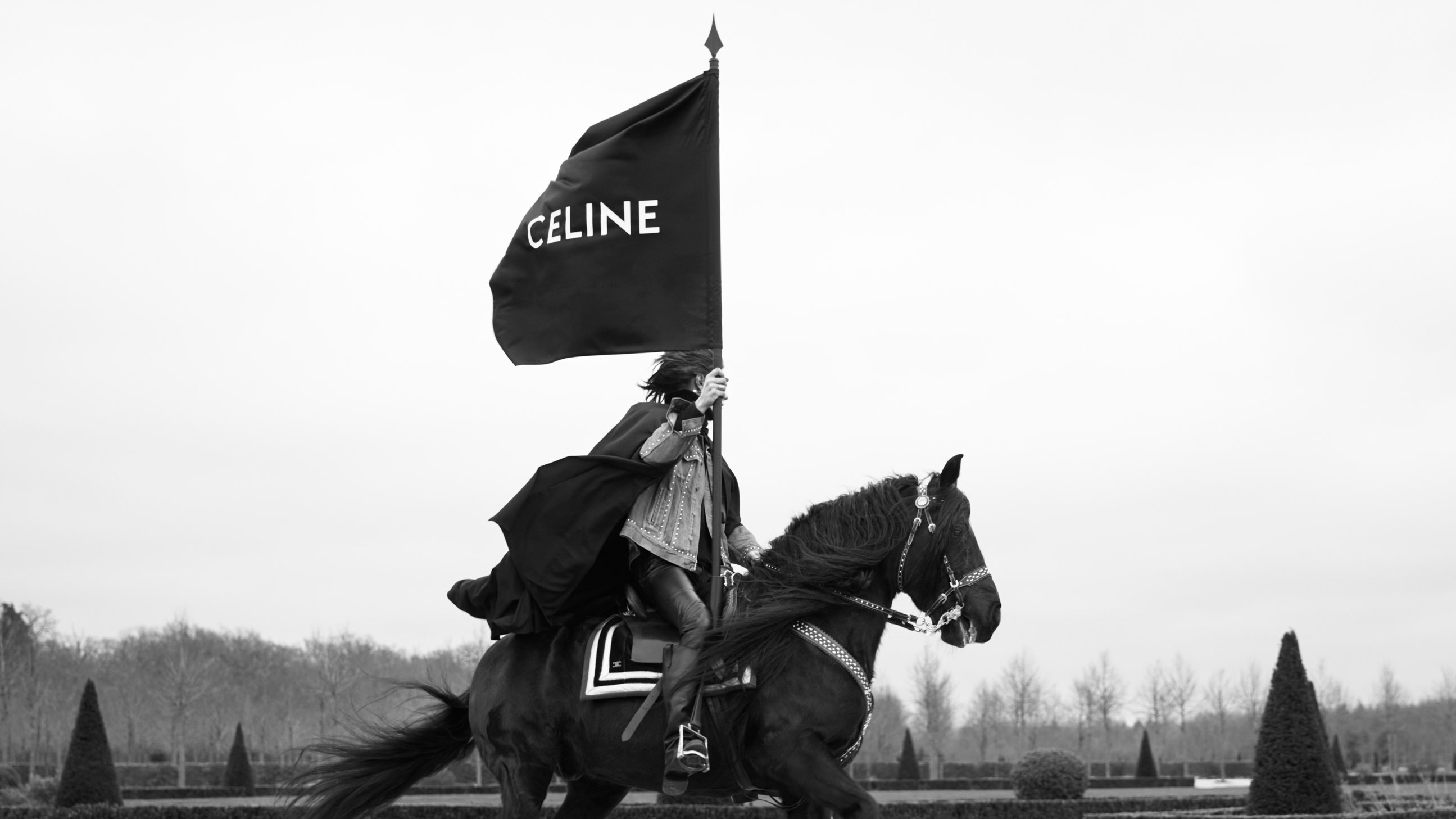 Image credit : Celine show at Chateau de Chambord
Online, virtualization tools push the personalization experience to its paroxysm, giving the possibility to create a signature piece, to choose sizes, colors and accessories, to engrave one's initials… Well executed, this technique proves to be extremely efficient in luxury marketing. Thus, Baccarat, Baume, Guerlain or Kenzo, have already tried it with success.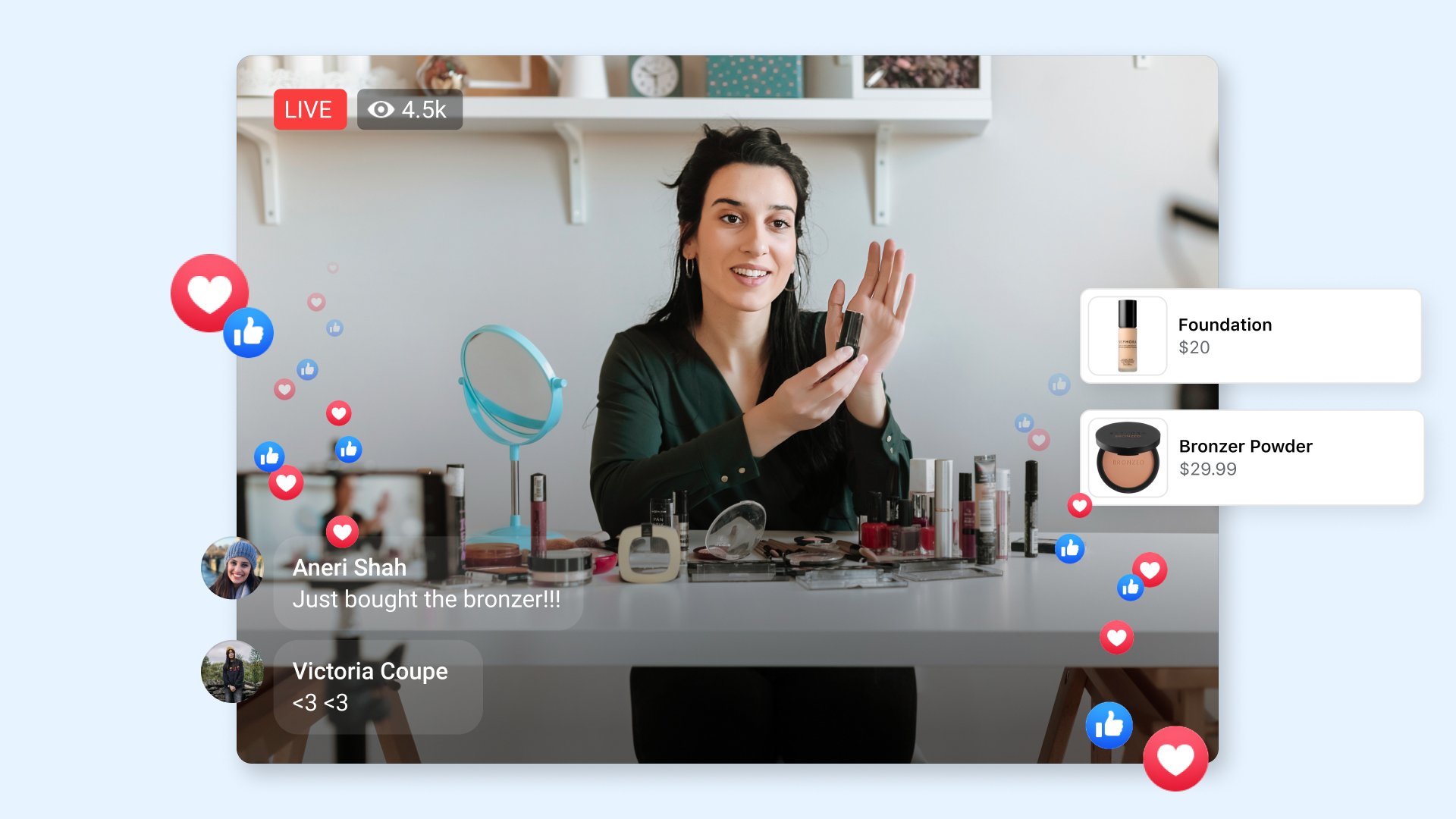 Image credit : Live Shopping experience (Arcane)
Transparency & Sens : The new hallmarks of Luxury
In search of meaning and reference points, but also of transparency and authenticity, consumers expect much more from brands than just a product. Being more inclusive, sustainable and ethical is no longer an option. Consumers want the luxury brand to anticipate their desires, but also to open up to them. New entrants have understood this. They do not hesitate to communicate on their good ethical and environmental practices, but also to open the doors of their workshops for private visits. Their storytelling speaks of the future and commitments, rather than quality and the past.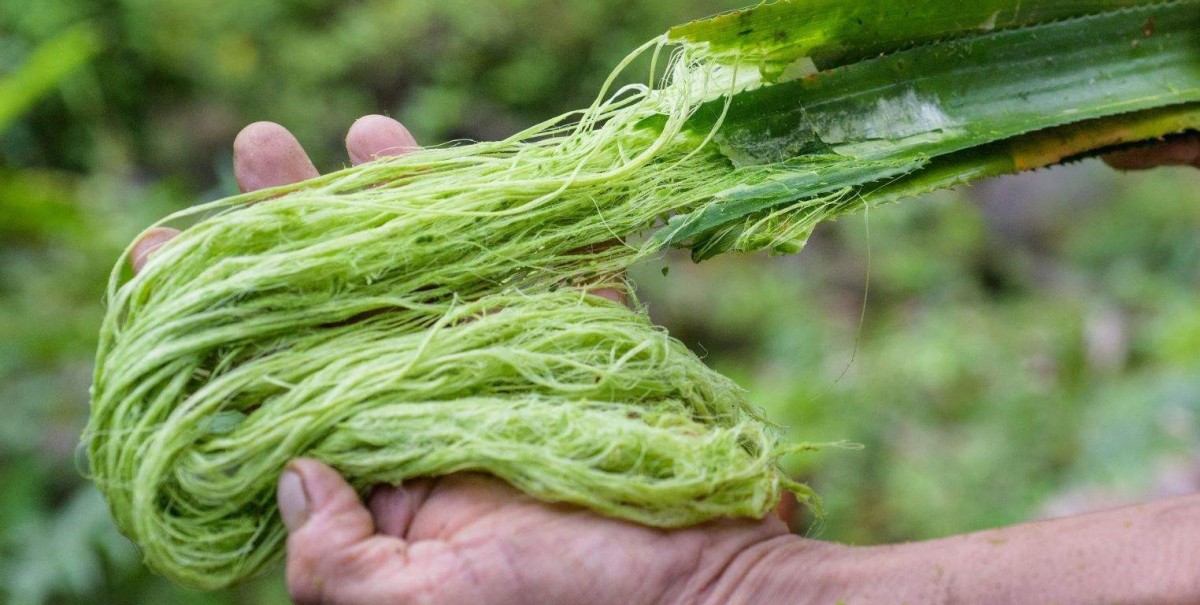 Image credit : Ananas Anam fiber (Alterfin)
Here again, they pose a new challenge to traditional brands: rethink what is intellectually good and right in order to become desirable. The most telling example is undoubtedly Tesla, which in just a few years has made electric cars extremely attractive. Other initiatives are emerging to develop practices that are more "in tune with the times", such as that of the leather goods manufacturer Ananas-Anam with its pineapple-based vegan leather.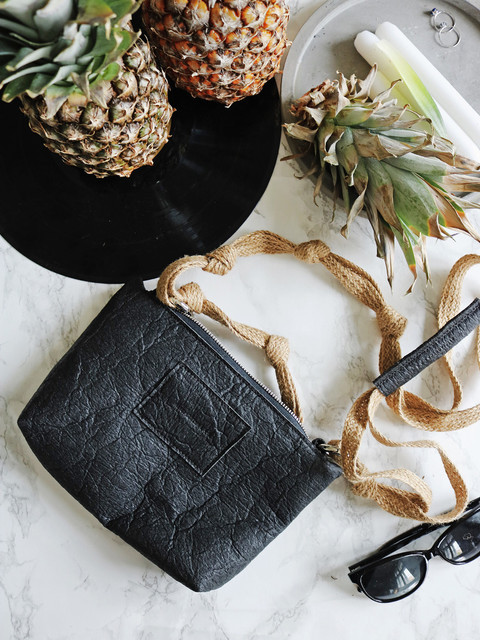 Image credit : Ananas Leather handbag (Alicjagetka)
Traditional luxury brands must therefore reinvent themselves at the source: rethink the materials with which they design their products, rework their sourcing to make it more virtuous, as well as the social standards they practice, avoid overproduction… Indeed, it is no longer so much the quality of the materials that defines luxury as the underlying values it carries and its impact on the planet. The shift of the cursor is not insignificant and involves a change of mindset. What is certain is that heritage luxury brands must take seriously this new positioning in terms of ethics and sustainability that the new entrants have natively adopted. Being committed to a cause, becoming mission-driven companies must become priority objectives.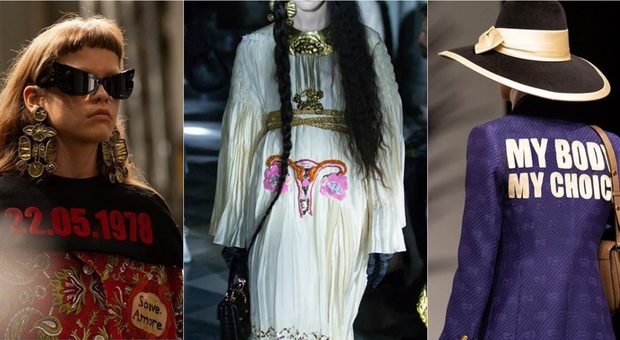 Image credit : Gucci Fashion show for abortion rights (Vogue)
While many choose to embrace the environmental cause, some opt for other causes such as gender equality or fair trade. Gucci, in particular, is championing the cause of abortion. In June 2020, the house also released its first circularity experiment, Gucci Off the Grid, a line of accessories and streetwear made from recycled, organic, bio-based and sustainably sourced materials.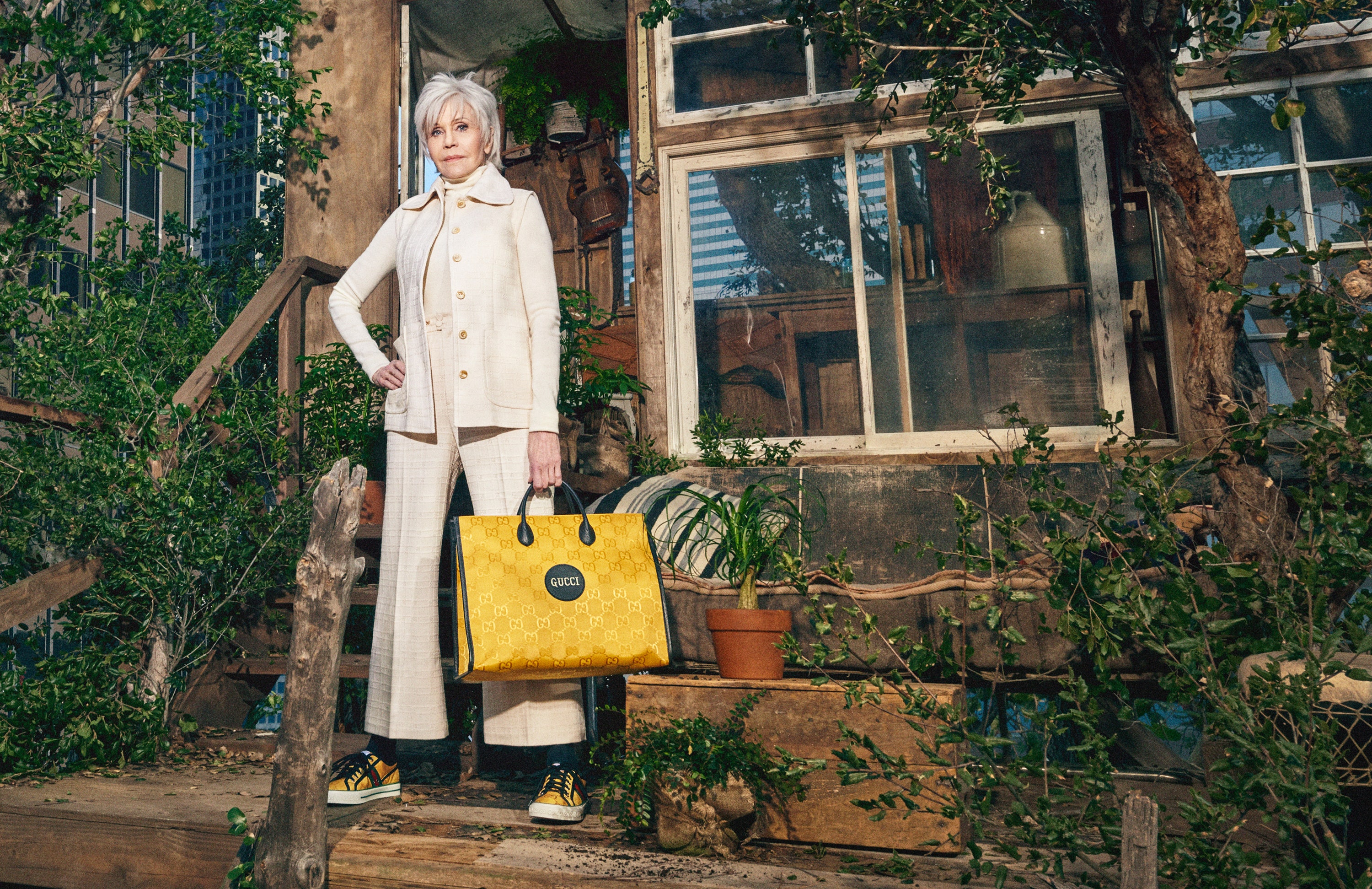 Image credit : Gucci off the Grid campaign, the first step towards a circular production (Vogue)
Build the Future Rather than belong to the past
For a long time, the history and heritage of luxury brands were considered assets that they could capitalize on without question. In just two decades, things have changed radically. These same heritage brands are now suffering from this backward-looking positioning, whether in jewelry, luxury cars, fashion, fine watches, retail or custom shoe manufacturing.
Hundred-year-old houses have suddenly started to lose ground to new, forward-looking entrants. When they were born, they stood out by capitalizing on an area of expertise: an artisanal production method, an unparalleled sense of design… Everything was focused on the product. A desirable product that everyone dreamed of owning. For many years, their hegemony was never challenged because very few players shared the true luxury market.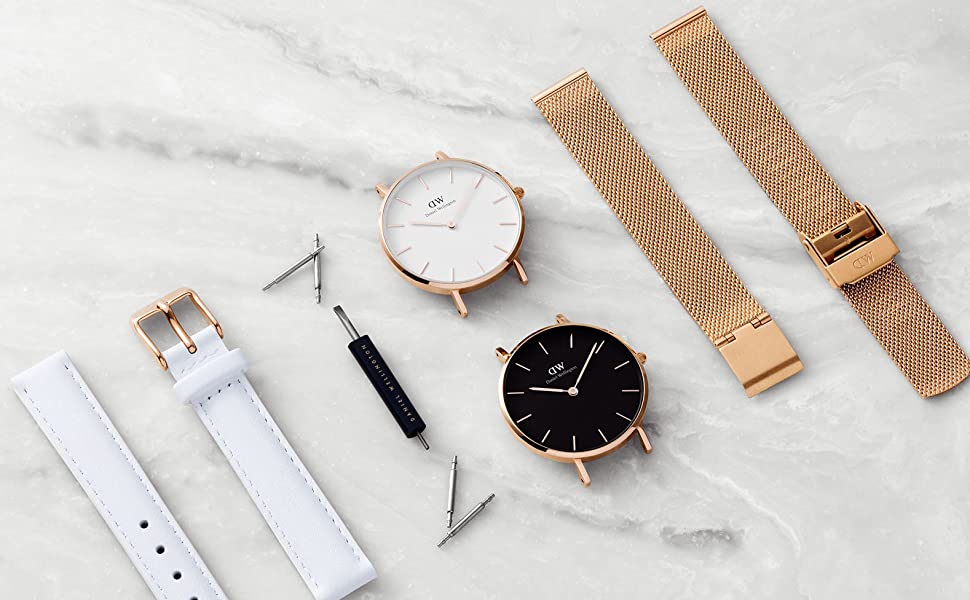 Image credit: Daniel Wellington watches with switchables bracelets
Today, this model has come to an end. First of all, with the desire to seize the opportunities offered by globalization, the big luxury houses have lowered their quality level, reducing the gap with other players. On the other hand, with many more competitors, high quality craftsmanship is "expected", and no consumer will pay more for it. They have never been younger, nor more knowledgeable. Their preferences are being shaped earlier and earlier and their attention is more competitive than ever. As a result, new entrants have disrupted the market. For more than 100 years, the watch industry never had the idea of selling watch bands separately. Apple did, and successfully!
Focus on storytelling
For a brand to be perceived as luxury, it must be able to influence, inspire and innovate. If it is too anchored in its past heritage, it loses influence, becomes boring and uninteresting to consumers. If a brand does not offer extreme value, it is no longer considered luxury, no matter how important its name is.
Unlike the new entrants, who are totally "customer centric", luxury heritage brands still struggle to focus on their narrative. Millennials, like GenZ, now buy brands rather than products. The major luxury brands must therefore rediscover this ability to connect and create relevance for young consumers. This is not a project to be postponed, but rather to be embraced without delay. Building a new storytelling without disavowing its history is undoubtedly the most complex positioning exercise, but it is unavoidable.
The stories brands tell must be more about authenticity. The experience must be value-driven, creating new opportunities to engage with consumers, making a meaningful contribution to their lifestyles, while driving positive change in the world. This shift in discourse from product to brand represents a phenomenal source of opportunity.
Tomorrow's luxury market leaders will not necessarily be the largest companies of today. They will be the ones who are able to understand what consumers want at any given moment. It sounds simple, but it's far from it. This new reality forces brands to look beyond their product.
More changes will come and customer expectations will continue to rise. The future calls for luxury brands to evolve and adapt to the societal landscape. They will have to revisit the basic assumptions and traditional rules of the luxury game, learn new vocabularies and innovate.
Contact us
Contact Hapticmedia now to see our successful user cases and the visible improvement we have brought to our clients. You will be amazed.