How to reinvent the customer experience through design thinking
By Yahong Zhang |
Today's consumers no longer buy a product or service, but an experience. This is even more true in the luxury sector, where 40% of consumers want more personalization.
57.2% of worldwide millennials interviewed replied "Yes, definitely!" to the question "Would you be willing to pay more for a high-end fashion or luxury item that was personalised to you?", while another 35.2% answered "Maybe".
Their top 4 reasons to do so were: to design something just for fun, to feel pride in creating and designing, to demonstrate creativity and to stand out from other people.
To ensure that they understand precisely consumer demands and provide a upgraded customer experience, brands are now committed to design thinking, where it requires rethinking the innovation process so that it is based on co-creation and the involvement of end users.
Taking into consideration the perspective of end users' experience, brands are able to design products or services in this way that generally delivers excellent performance while improving the brand image, as well as loyalty and acquisition rates.
Design Thinking: what are we talking about?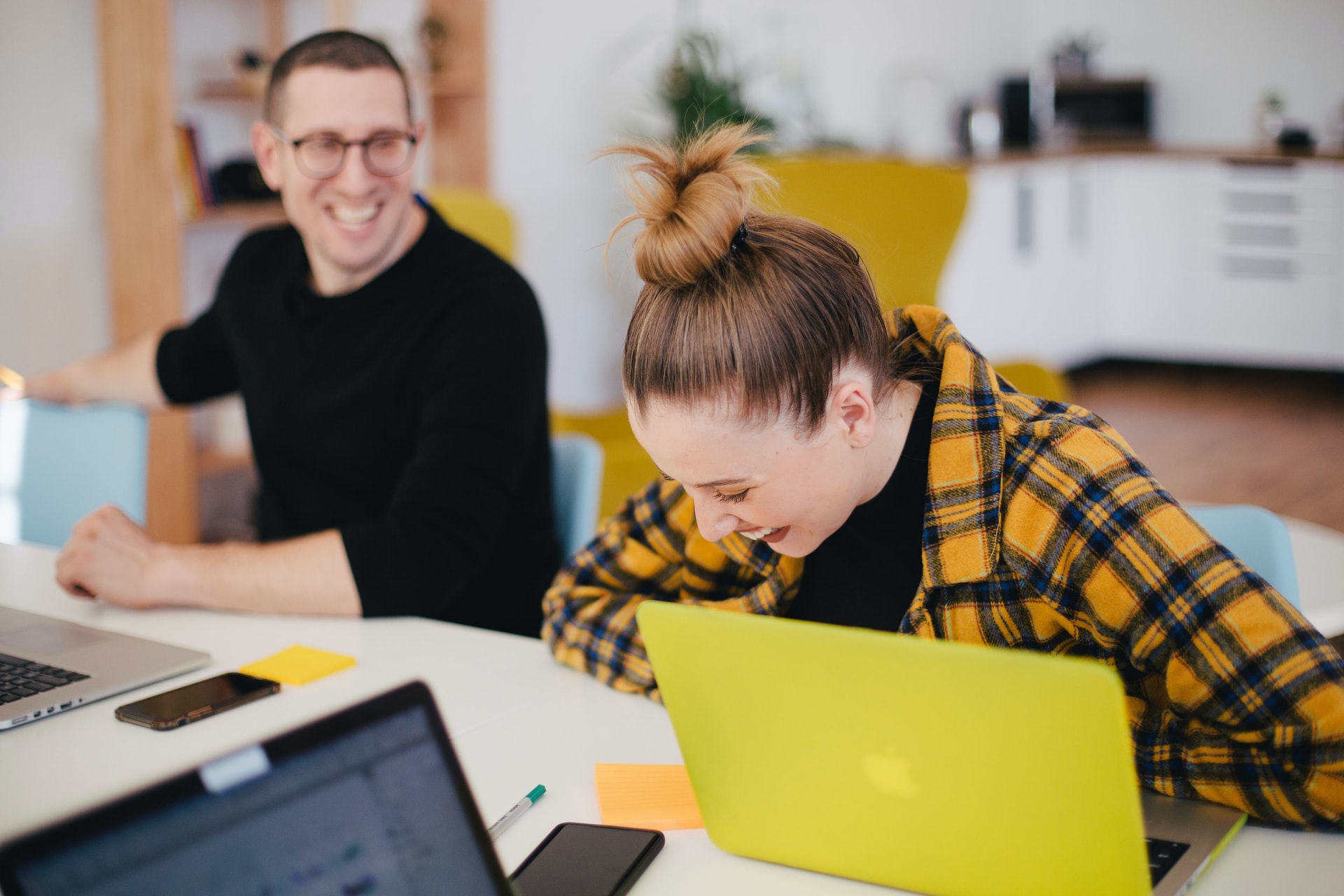 Design thinking is both an ideology and a process. It's all about solving complex problems in a user-centric way to ensure great experiences and outcomes for the customer.
This concept was created as a way of taking the processes and approaches that designers use and applying them to problems and fields that designers don't typically approach.
Design thinking has been a buzzword for some time now, as the ideology has evolved from being only design-oriented to being applied to an array of different fields such as engineering, architecture and even business.
For example, organisational development and design, business or marketing issues within a company, or problems that do not really fall under the design umbrella now can be solved by thinking like a designer. From a business perspective, design thinking helps you focus on the customers and really figure out what they want and need.
The rationale behind Design Thinking: why is it so popular in today's world?
Deep understanding of customers and effective problem solving
This concept adopts a customer-centric strategy by trying to understand their needs and establishing effective solutions to solve them. It is the definition of a solution-based approach to problem-solving.
In order to achieve this goal, it is recommended to identify alternative strategies and solutions that might not be immediately obvious to our initial level of understanding.
That is why, it's eventually about having a deep interest in establishing an understanding of your customers and designing appropriate products and services for them. It is required to develop empathy with the target user and help in solving their specific demands. This includes engaging with the client, put your self in their shoes, question every assumption and implication and think out of the box.
Proven benefits: innovation and efficiency, customer retention and loyalty, increased ROI
According to Forrester, teams that are applying IBM's design thinking practice and are adequately staffed with design talent are getting to market twice as fast as without. These teams are seeing as much as a 75% reduction in design and development time.
As a result of this faster pace of work, Forrester discovered that design thinking teams are consistently cutting costs, reducing risks, and ultimately increasing profitability. One health and human services organization slashed their number of defects by well over 50% through effective use of design and design thinking. This more efficient workflow is resulting in a calculated ROI of more than 300%.
In addition, design thinking also boost customer retention and loyalty by directly having their needs better met. When customers have their needs better met, they are more likely to remain loyal to a business or to a brand.
Principles of Design Thinking
The human rule – Whatever context it might be, all the activities involved with design are socially-driven and will always revolve around a "human-centric point of view".
The ambiguity rule – Design thinking opens up the floor to ambiguity as it demands one to experiment with their knowledge and see things differently.
The redesign rule – Basic human needs always remain the same even though technology and social factors evolve. Redesigning happens to fulfil human needs or reach certain outcomes.
The tangibility rule – Converting ideas to tangible prototypes helps designers to communicate more effectively.
Here are the five phases of design thinking
Even though the concept seems fashionable, design thinking is far from being a recent notion, since it had its beginnings in the 1960s. At that time, it presented itself as a new way of innovation in scientific fields. David M.Kelley, founder of the consulting agency IDEO, adapted this concept to the needs of his company by redefining design thinking as 5 essential phases:
1. Empathize: Develop empathy with the end user
In this phase, designers are encouraged to take time to get to know the user and to try to put themselves in the user's shoes. Data should be collected about the users and interviews should be conducted with them to try to genuinely understand their pain points and needs. After this stage, designers should feel like they truly understand the user.
2. Define: Define the needs or pain points of the user
The define stage is all about taking the insights learned about the user in the empathize phase and defining a set of problems that your team needs to solve for the user in order to make their lives better. This stage should clarify what exactly your team is supposed to work on.
3. Ideate: Imagine innovative solutions by challenging one's prejudices
During this phase, you and your team start to brainstorm and use creativity to generate potential solutions to the problems that the user is having. You should try to come up with as many potential solutions as possible over a number of different brainstorming sessions. Eventually, you should filter the proposed solutions down to the best few.
4. Prototype: Prototype different solutions
The prototype phase requires you and your team to actually build the solutions that you came up with during the ideation phase. It may take a number of tries in order to build a prototype that is acceptable. However, the important thing is that you come out of this phase with something to test, which brings us to the last phase.
5. Test: Take actions and see outcomes
During this phase, you test your prototype to see whether or not it works as intended. If it does, then great, you are done. If not, you have to go back to one of the previous five phases and start from there.
Design thinking at the heart of innovation processes
Design thinking presents itself as a great asset for companies. By placing the understanding of the end user's needs and expectations at the heart of the creation of new services or solutions, it enables the right product to be delivered at the most appropriate time and in the most suitable format.
In short, whoever has the best chance of meeting their audience, is more likely to successfully achieve the objectives set by the company.
Identifying oneself with the end customer and challenging one's own prejudices are part of a relevant innovation process.
For example, GE Healthcare has devised a playful experience around its MRI machine, aimed at reducing the anxiety of children who have to take this particularly stressful examination. Before settling into the machine, the little patients follow a joyful path where they can play the hero and control a spacecraft, i.e. the MRI cabin itself. In this case, the noise the machine makes during the examination is no longer perceived by the kids as frightening.
Another example of a successful design thinking approach is the one carried out at the SNCF in 2015. After training more than 100 of its employees in this innovative concept, the group launched a major reflection and a series of tests with the aim of rethinking its station signage to make it more legible to passengers.
Placing co-creation and the user at the centre of innovation
An increasing number of luxury brands like Baume are investing in personalization, both online and offline.
Design thinking is based on the company's ability to anticipate how the customer will interact with its product or service and to identify the potentially painful points in that experience, in order to erase them.
This approach will force the company to break down the silos of its innovation by bringing together around the table different profiles who are not used to working together, for example, developers, marketing experts and the sales force. In addition to the presuppositions and general studies that guided creation until then, companies will now favour collective intelligence.
However, this co-creative approach is insufficient to deliver a truly memorable experience. The company must also put the customer back at the centre of its project and thus enter into a logic of permanent questioning.
Thus, the design thinking approach will alternate, throughout the phases of analysis, production and testing. The company will have to multiply field studies, multidisciplinary workshops and direct experiments to collect user feedback and thus refine its project in real time.
BAUME has partnered with Hapticmedia to develop its configurator and implement its augmented reality solution. The results of these technological innovations are spectacular: 3D rendering that is virtually identical to the physical watch; perfect fluidity for increased configurator user-friendliness; and an augmented reality wristband that enables customers to try on their watch without physically handling it.

Hapticmedia understood our needs, both in terms of design and customer experience, and came up with very inventive ways to develop them!

Marie Chassot, Head of BAUME
It is in this dynamic that Hapticmedia carries out all of its projects. We are structured and organized to take full advantage of design thinking and put them at the service of the brands we support. We always start with their product or service to imagine a new digital experience around it, which is both meaningful for the user and highly effective and profitable for the company.
An approach that encourages conversion and loyalty
Based on this approach, we were able to identify the recurrent demands for personalization in the luxury world. For Guerlain and Baccarat, we have therefore developed 3D virtualization and customization experiences, both online and in-store, that are fun, qualitative and efficient.
This 3D lipstick configurator of Guerlain has successfully increased the conversion rates on the digital platforms for the brand.
The Rouge G, Guerlain's bestseller, as well as the Abeille bottle can now be fully customized online through an efficient scenography that fully meets the customer's expectations. From an intuitive interface hosted on the brand's website, the user can virtually, but with absolute precision, customize his or her lipstick, from the shade to the case, or the perfume from the ribbon to the content and the engraving.
For Baccarat, we have also designed a unique experience, this time in-store. Customers can now, with the help of a salesperson, compose their custom chandelier in just a few clicks.
With pieces that can contain several hundred elements, i.e., crystals, branches…, it sometimes represents millions of possible combinations! The very precise rendering of the light reflections on the Baccarat crystal and the real-time modification of the different chandelier elements chosen by the customer made this virtualization project particularly ambitious.
By associating it with an augmented reality technology, it even becomes possible to virtually integrate this chandelier into its future exhibition space. This allows the client to fully involve themselves in the project.
In this way, we are able to recreate on a computer screen, a tablet or a smartphone, the emotion that was previously the prerogative of the physical object.
Finally, the design thinking approach is also and above all a guarantee of performance. Its results are perfectly measurable. For example, the Rouge G range from Guerlain, which has been taking advantage of the 3D virtualization tool made by Hapticmedia for a few months now, obtains the 2nd highest conversion rate on the brand's website!
Therefore, contact Hapticmedia now like our clients Guerlain, Kenzo, Nestle and see with your own eyes the true results it brings.
Contact us
Contact Hapticmedia now to see our successful user cases and the visible improvement we have brought to our clients. You will be amazed.